Wonect Ranking 2017: Much Love for Chocola BB!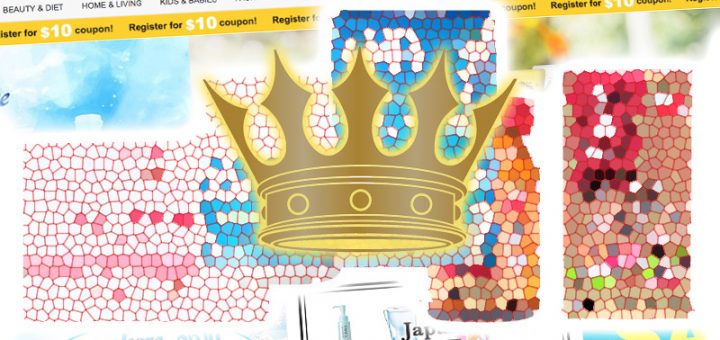 This year's list is quite eye-opening! Even though we didn't expect much changes in ranking to happen, we certainly saw a shift in certain interests, and indeed, a trend! Hot favourites remained on the chart, while many popularity brands have exchanged positions. Will your favourite product or brand be on the Wonect Ranking 2017?
Most of you would already be familiar these products. Nevertheless, we shall do a simple introduction for anyone discovering them for the first time! What joy in discovery!
---
TOP PRODUCT: Chocola BB Lucent C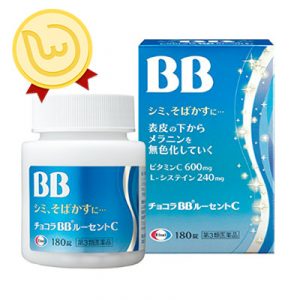 Remember when we were talking about the rankings of Jpapanese beauty products in 2017 midyear, that was a trend for consumable skin whitening products. This year, it has gained much from prominence, and clinched the top spot on Wonect's 2017 bestsellers ranking! There's been a trend of consumable whitening supplements, which further boosted its popularity.
The whitening effects from Lucent C helps with skin dullness. It contains L-cysteine and Vitamin C, which targets skin pigmentation by controlling melanin production. It also contains Vitamin E, which are anti-oxidants.
---
RUNNER-UP: SUNTORY Milcolla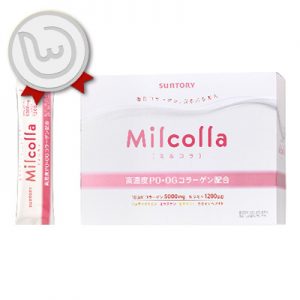 The SUNTORY collagen supplement's position remains unchanged from the midyear rankings. The formulation contains a high density of collagen, containing both natural collagen and a special collagen (researched and developed by SUNTORY itself). Furthermore, it plays doubles roles to 1) replenish collagen content for the skin, and 2) brings out the natural collagen production in our body.
---
THIRD POSITION: Beauty Chocola Collagen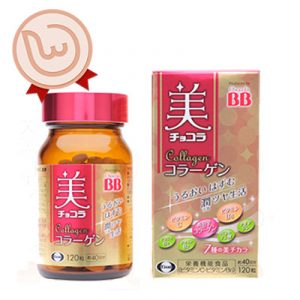 The Beauty Chocola Collagen has risen in ranking quite abit! Though slightly overshadowed by the Chocola BB Lucent C, these two Chocola BB products always go together hand in hand. Lucent C is the more popular one of the pair because of the trend in consumable whitening supplements.
Being under the Chocola BB series, this supplement combines both benefits of Vitamin B and collagen into one product. These boosts the beauty effects, including moisture retaining ingredients and anti-oxidants.
---
Fourth position: FANCL Mild Cleansing Oil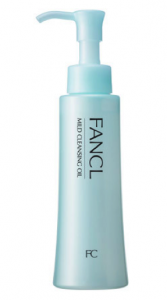 The FANCL Mild Cleansing Oil was in the top position in our 2017 midyear list, but that does not mean its popularity has waned! It goes to show how popular the top three items have becomed after being featured on the Taiwanese variety show. Nothing quite like a boost in influence!
FANCL's Mild Cleansing Oil remains to date the favourite makeup remover in Wonect, and it's no mystery. FANCL remains true to their preservative-free formulation, making their products effective, and even suitable for use by users with dry and/or sensitive skin. If you are looking for a cleansing oil, you can't go wrong with FANCL's Mild Cleansing Oil.
---
Fifth position: SUNTORY Lactobacillus Bifidus Milk-Oligo Saccharide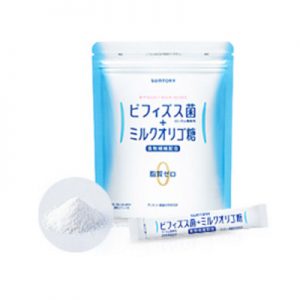 The SUNTORY Bifidus is our fifth most popular product of 2017. This is a supplement for digestive health, which contains lactobacillus bifidus bacteria and milk oligosaccharide. So consider getting this if you are starting to have any bowel concerns, or even having a bloated stomach from too much New Year goodies! Did we also mention that this supplement has low calorie content and zero in fat?
---
Sixth position: KINOMEGUMI Foot Detox Patch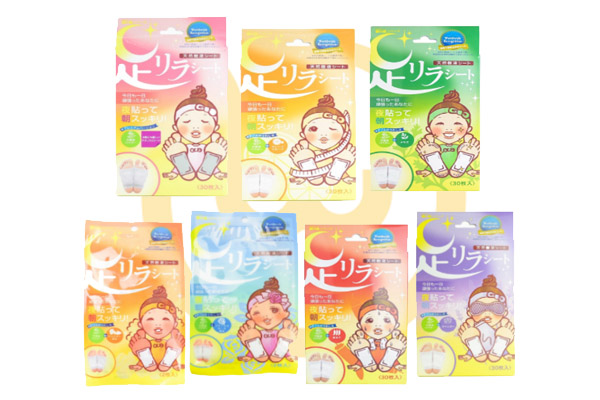 If you stand a lot during the day, or don't get to move your legs too often at work, consider getting the KINOMEGUMI's foot patches. These patches improve the blood circulation in our feet and legs, thus alleviating any swelling and deterioration while you sleep.
---
Seventh position: SUNTORY Liftage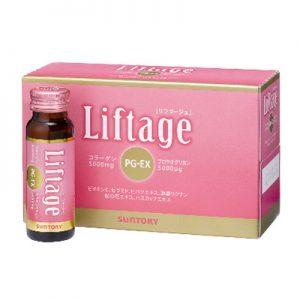 The "lift" in the name suggests what this collagen supplement does: an anti-aging benefit. This collagen drink contains proteoglycan and collagen. Proteoglycan is well-known to be better than hyaluronic acid in moisture retention, and therefore explaining its popularity among our customers. Furthermore, collagen drinks like SUNTORY Liftage give the benefits faster than other types of collagen.
---
Eighth position: BENI UKON SAMA Turmeric Supplement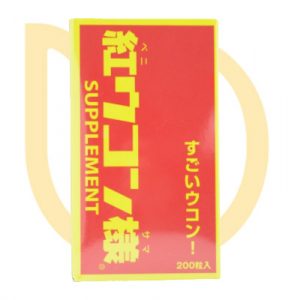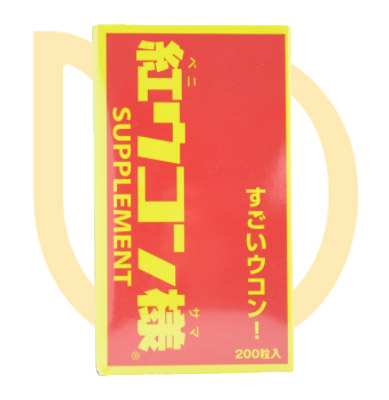 Beni Ukon Sama is a new entry in the top 10 ranking! This turmeric supplement has multiple benefits, but is the most popular among diet users for its curcumin content. This is probably the most well-known turmeric supplement because it uses red turmeric, which contains more than 70 times more curcumin than the common turmeric. The turmeric also detoxifies the liver and raises its functionality, which is key to fat-burning.
---
Ninth position: MUCOTA Adllura Aire Series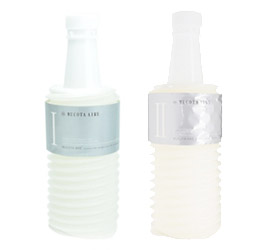 We saw this series of hair care leave the chart from 2016's ranking, but now it has made its way back onto the charts! With more than 10 items in its series, it has a shampoo or treatment for all types of hair, including hair that is soft or hard-to-control. We have an article to share how to choose a suitable Adllura Aire for yourself, while what we'd like you to know is that how heavenly scented these products can be!
By the way, the most popular items are 09 and 10 (MUCOTA Adllura Aire numbers the products in this series with numbers). These are leave-in conditions for wavy and straight hair respectively.
---
Tenth position: ISDG 232 Night Diet Enzyme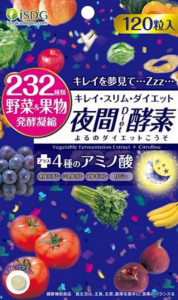 Another new entry into the last spot for top 10, the ISDG 232 Night Diet Enzyme! This is fantastic diet aid, especially for anyone with busy lifestyles or have a tendency to snack at night. You can take 2-4 tablets each night, and the supplement will help you diet while you sleep. In addition, this supplement uses 232 types of vegetables and fruit enzymes, therefore giving us access to a dense combination of enzymes.
---
And that's the Wonect Ranking 2017!
Even though many of the items have been featured on the Taiwanese show "Queen", they are without a doubt good products. Will they be suitable for everybody? Not necessary, so shopping wisely is still important! However, this list is a great point to start to discover Japanese products that you may not have explored yet.
We also see that Chocola BB has received a lot of love from our customers. Chocola BB Lucent C and Beauty Chocola Collagen has therefore taken ranking among the top three. We also see brands like Beni Ukon Sama and ISDG rising to the takeover other strong brands. What will we be interested in the next six months? Time will tell, and we can't wait to find out then!
If you want to take a look at the previous Wonect rankings, you can make a comparison with the 2017 midyear rankings, or even the 2016 list (for the big changes in one year period)!
---