6 MORE Local Japanese Cosmetics You'll Love from Japan!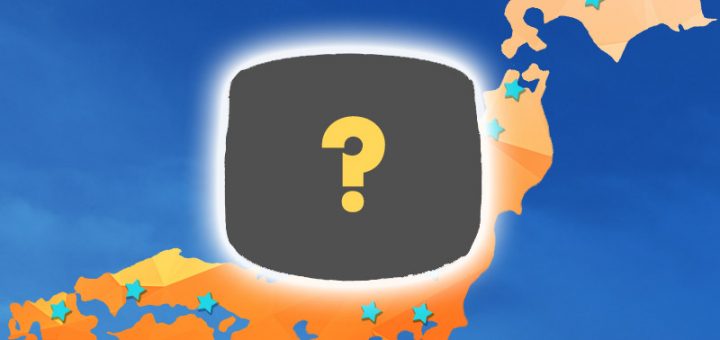 Today we are going introducing more local Japanese cosmetics, by looking at the other half of Japan following last week's Eastern Japan local Japanese cosmetics! What uniques ingredients do these local cosmetics use? Will we find anything that we'd want to use?
As mentioned, we'll be traveling all the way southwards to Okinawa. So let's start from west of Kyoto – Kagawa! Also, remember that these products contain ingredients unique to the local region, so it makes them that much more unique!
---
Kagawa Japanese Cosmetics
At Olive Moisturising Gel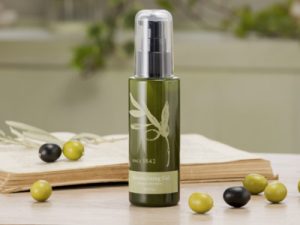 (image credit: shimamura1842.jp)
The key ingredients of this moisturising gel is clearly olives! These olives originate from the island of Shoudoshima, where the extracts of olive fruits, leaves and branches are use in this moisturising gel's formulation. These ingredients stabilises the skin and retains moisture.
Furthermore, this moisturising gel adds a cooling touch, making it perfect for the hot summer or the drying autumn.
---
Kochi Japanese Cosmetics
Toner for Hair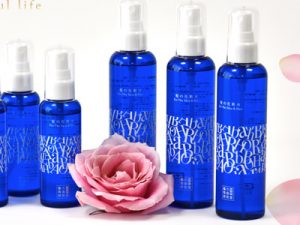 (image credit: alphabrainlabo.com)
The key feature of the Toner for Hair is that it uses the deep water off the Muroto coast in Kochi prefecture, which contains about sixty types of minerals. This is on top of the other beauty ingredients in this lotion, like collagen and hyaluronic acid. Therefore with it's moisturising merit, the Toner for Hair repairs hair damage and revitalises it.
In addition, it can be used on the skin, thus the Toner for Hair will have a positive effect on the scalp too.
---
Hiroshima Japanese Cosmetics
Bihada Revolution 24 Lemon Powder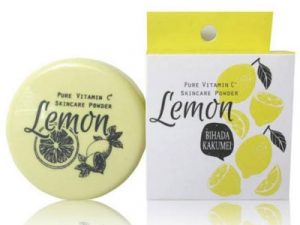 (image credit: e-dma.co.jp)
We talked about Bihada Revolution 24 last week too regarding their foundation product. For this skincare powder, it contains lemons produced on Ikuchi Island, Hiroshima prefecture. More accurately, the formulation uses lemon juice.
The merits of the Bihada Revolution 24 Lemon Powder is (1) it contains Vitamin C derivatives. Since this is in powder form, it can enter pores and tighten them, and (2) it also provides moisturising care with ingredients.
---
Fukuoka Japanese Cosmetics
Focus 4 Sleeping Mask Pack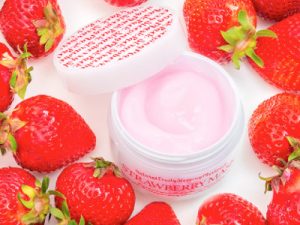 (image credit: bishinsha.com)
From lemons, we move to strawberries!
These strawberries are "special" because the result of six years of research and development. These are considered upmarket fruits in Fukuoka. Focus 4's Sleeping Mask Pack thus uses the extract from the strawberry juices in the formulation for the high concentration of Vitamin C.
This mask pack is also formulated with other beauty ingredients to deal with dryness of the skin, to tighten pores, to improve dullness of the skin and to act against wrinkles.
---
Kumamoto Japanese Cosmetics
S-cume Lift Moist Eyes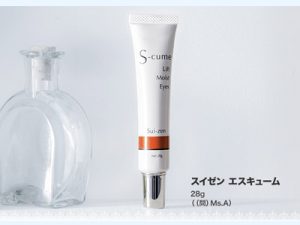 (image credit: zaq.jp)
There is a rare ingredient within this eye cream. It is a polysaccharide from a cyanobacteria called Suizenji Seaweed, where the seaweed is grown in Aso Mountains in Kyuushuu.
This rare ingredient has a moisturising strength that is fives times of hyaluronic acid, making this a recommended product for users with concerns for skin dryness or lack of springiness around the eye area.
---
Okinawa Japanese Cosmetics
Skin Dolce Sugar Peel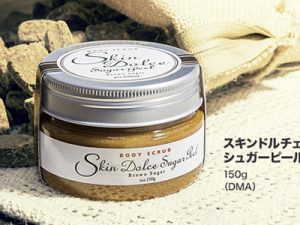 (image credit: zaq.jp)
This body scrub contains brown sugar extracted from sugar cane, which is used to make "sugar squalene". The strength of the brown sugar comes from its highly moisturising ability, which also helps prevent skin troubles. Even though it's an body scrub, users are not concerned about loss of moisture. We can expect to help a soft skin after using it to remove keratin from it. A true treat for your body once or twice a week!
---
There are more than 12 local Japanese cosmetics, of course!
Including last week's 6 items, we have introduced a total of 12 local Japanese cosmetics! And that is only a fraction of what is available in Japan. Granted, many of the cosmetics require reviews or personal use to know if they are good. Nevertheless, they are good gifts or souvenirs for ourselves, especially if we have friends who are interested in Japanese beauty products.
Furthermore, we also mentioned that key ingredients that manufacturers use are unique to that region, so we'd find beauty research and/or ingredients that will be hard to find elsewhere in this world! Now that is unique.
"Why no Kyoto brands?" you may ask. Well, because we've already covered them in previous articles! Discover what these brands are, and get prepared to be shocked and delighted when you know more about the brands!
---