A Personal Retake on Sunscreen: It's About Why and How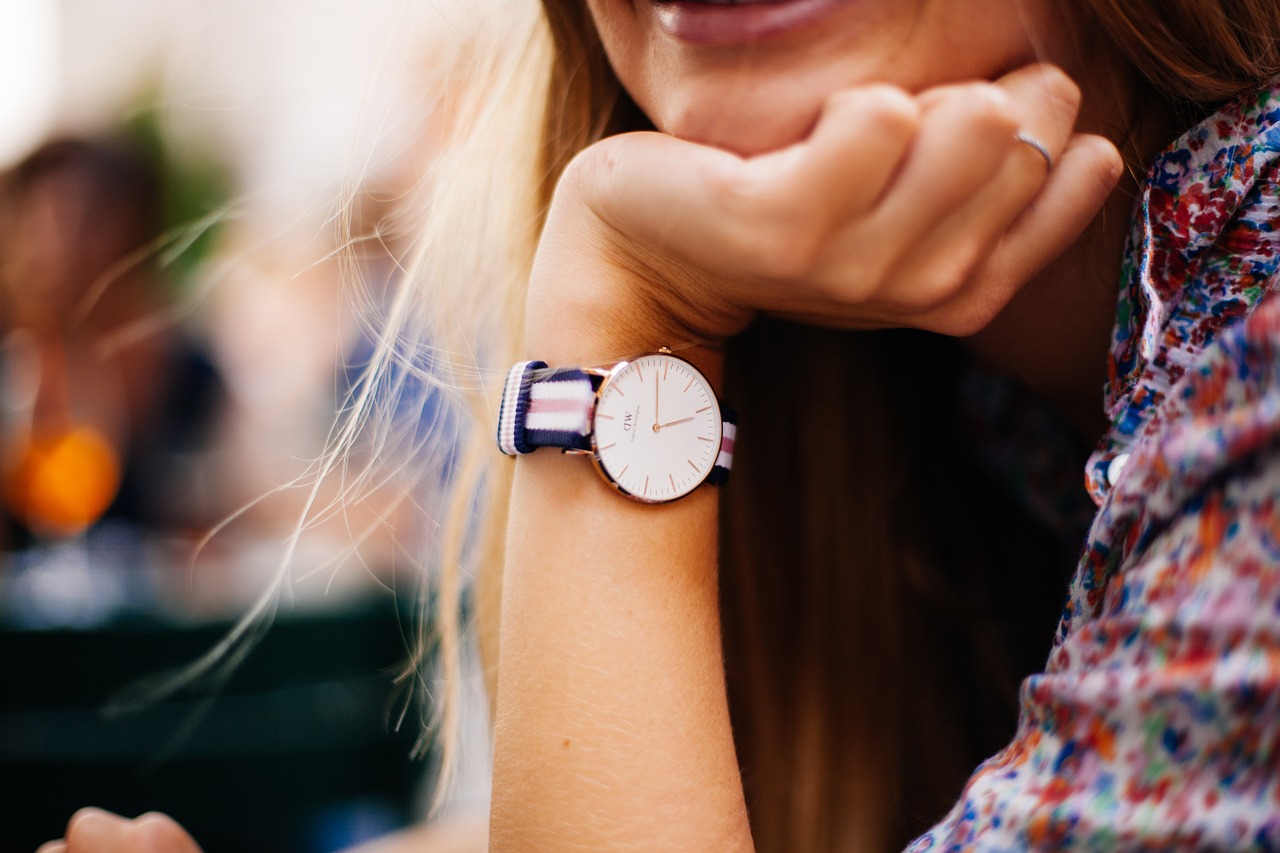 Before summer hits Japan, the season of long periods of rain (which we call Tsuyu) arrives first in Japan.
From now onwards, along with the rise in temperatures, sunlight grows stronger too, which means our eternal foe, Ultraviolent Rays (UV Rays) will become more intensive. We can get sunburned on normal days, and yet this season brings a hotter weather. There are those who employ various ways for UV ray protection, though those who enjoy sunbathing will enjoy this time of the year.
Q) Do you sunbath?
No         – 94.8%
Yes        – 5.2%
(Target: 10-30 yo females, Jul 2015)
It is said that having white, light skin is a prerequisite of beauty, while having dark, sunburned skin is healthy. Yet recently, there are a lot of people who do not sunbathe. It's really up to one's liking, but UV rays are not just the cause of sunburn, but did you know the rays are also the cause of skin spots, wrinkles, dullness in the skin, and even skin cancer?
It is also said that 80% of the signs of aging (skin spots, wrinkles, dullness in the skin) is caused by UV rays.
Q) Do you think you have adequate protection against UV rays?
No         – 75.3%
Yes        – 24.7%
(Target: 10-30 yo females, Jul 2015)
Even though the majority does not sunbathe, about 75% of females do not think they are protecting themselves adequately from sunscreen, and regrets not having enough.
In fact, I am also one of those who need to do some self-reflection. When I was in high school, I joined the sports club and was outdoors every day. But not once have I applied sunscreen. It's sticky and troublesome. Even though my skin darkened, the original colour restores when winter comes round, so no worries. If there were skin spots, there'd be treatments to erase them off. I thought lightly of these issues. Yet, now I am 24, it's as though the scouting party of the Skin Spots Military has arrived early.
Rome was not built in day, and skin spots do not occur overnight. It is the day-to-day accumulation, and show themselves in 10 to 20 years later. The difference will be easy to see it in our skins upon reaching our thirties or forties. It might be already too late if we attempt to deal with it then. Let's make sure we don't go a day without protection from the sun!
So what kind of protection can we use against sunburn? The infallible solution is to use sunscreens, but for those thinking that just applying it is enough, you are mistaken!
The Basics of Sunscreen Protection
What is SPF and PA?
SPF: The effectiveness of Ultraviolet B (UVB) ray protection.
This measures the amount of protection from UVB, which is the cause of sunburns and skin spots. UVB is also often feared as an accelerant for skin cancer.
SPF ranges from 10-50+, indicating how long before the skin gets burnt.
PA: The effectiveness of Ultraviolet A (UVA) ray protection.
This measures the amount of protection from UVA, which is the cause of skin dullness, skin spots, and discolouration.
PA ranges from + to ++++, indicating how long the skin gets discoloured.
Setting "1" as the case of not applying sunscreen at all,
2 – 4 times more protection: PA+
4 – 8 times more protection: PA++
8 – 16 times more protection: PA++
16 times and above: PA++++
It may be intuitive to think "The bigger the number, the better!" However, the bigger the number is, the heavier the burden on the skin. Thus it is recommended to use different sunscreens for different uses.
Out shopping for 1 hour or so: SPF10 – 30
Out for leisure for above 2 hours: SPF30 – 50
When should I apply sunscreen?
"Is it okay to only apply sunscreen during the bright summers?"
That's not right, as UV rays are present throughout the year. UV ray amounts vary with the changes in seasons.
Month-to-month UV amounts
UVA: the amount high throughout the year, but pay special attention to May – September.
UVB: be mindful of April to September.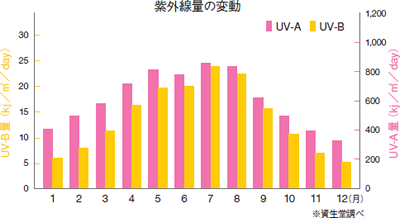 Research by Shiseido
(Note that this data is collected in Japan, and may vary from other countries.)
We are likely to neglect protection during winter as compared to summer, but winter makes our skins dry, making it more prone to the effects of UV rays.
Q) Do you have UV protection regardless of the time of year?
Yes         – 45%
No           – 55%
In fact, one should apply sunscreen regardless if it's a rainy day, or a cloudy one. UVA is powerful enough to penetrate through clouds and clothing and still reach our skins. Compared to a normal sunny day, UVA is cut 30% on rainy days, and 50 – 80% on cloudy days. However, even now in Japan, there is no such day as "No UV Protection Day". For that reason, please choose a sunscreen that has UVA protection on rainy and cloudy days.
How to apply sunscreen effectively
1) Apply sunscreen before applying makeup or skin lotions.
2) Make sure the sunscreen cream is evenly applied on the skin.
3) After apply a small amount, apply it one more time.
4) Re-apply after 2-3 hours later.
What not to do for sunscreens
1) Do not apply sunscreen directly on dry skin. It makes your skin drier than needed.
2) Do not apply the sunscreen too thinly. For sunscreens to work as intended, it must be applied evenly in right amounts. Read the instructions that come along with sunscreens, and use the right amounts.
3) Do not use last year's sunscreen. If it has been used at a beach some time back, or has been kept in the car, that might be some changes to the formula of the sunscreen. This may lead to skin trouble.
4) Do not apply right before going out. It takes time for the sunscreen to set in and be effective. Be sure to apply about 15 minutes before going out into the sun.
Sunscreen is a perishable. The rule is use it as soon as possible once opened. Unopened sunscreens can however last for about 3 years.
No matter if you have been applying sunscreen or not, why not take this chance to relook at your sunscreen routines? Don't give excuses like "I'm still young" or "I'm a guy, it's fine". UV rays do not care about age or gender. In our next article, I will be talking about Biore's UV series, recommended for anyone of any age and gender.
And before we close out today's article, we have a giveaway for two Fancl White Washing Powder C+ 13g! Fancl fans please don't miss out this chance! All you need to do is drop us a comment (any comment) below! (Giveaway entry closes on 29 Jun '16)
---