The Geisha-Wannabe Guide to Kyoto Cosmetic Brands: Part 1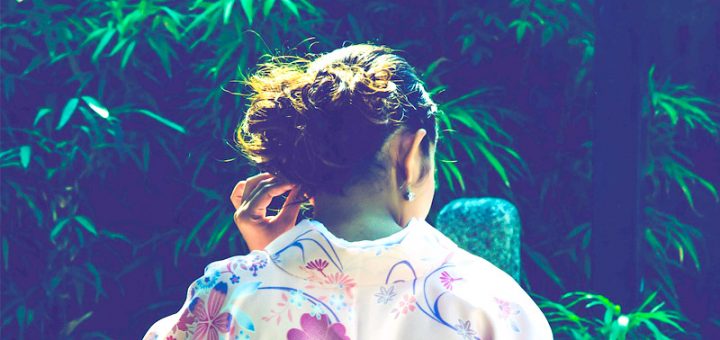 Geishas have a long history as traditional entertainers, but they are also a symbol of beauty. Inevitably, centuries of a (healthy!) obsession with beauty has allowed Kyoto to plant its seeds as a centre of cosmetic brands, both new and old. Today, I am going to introduce some Kyoto cosmetic brands that you should pay attention to for a few reasons!
Firstly, Kyoto cosmetic brands have a proven track record. Some of these brands are over a hundred years old, and yet they still have a loyal following today. In addition, many of these brands also derive their unique cosmetic formulation from what geishas use, which focuses on skincare and gentleness on the skin.
Secondly, the geographical location of Kyoto means that it has access to local goodness to use in their ingredients. These ingredients may be unique (for unique cosmetic formula), or have abundant access to (eg green tea, fresh river water).
Last, but not least, they make wonderful souvenirs! Sure, we all go to Japan to shop at our favourite holy grounds drugstores. However, Kyoto cosmetic products have grace and reputation to them, making them heartfelt gifts that are beneficial beauty-wise. Even if you only take away two brand names with you after finishing this article, it could open your eyes to what Kyoto cosmetic brands can provide!
---
YOJIYA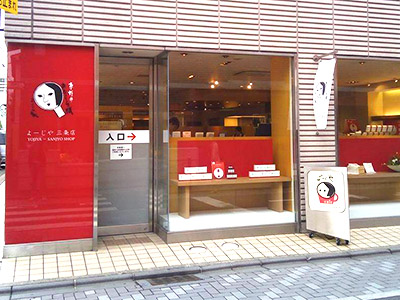 Let's begin with a few of the well-known Kyoto cosmetic brands, and the first I shall introduce is Yojiya! Their first shop was formed in 1904, although they were't called Yojiya yet! The name came about when they were popular in selling toothbrushes called Yoji. Subsequently they were nicknamed "Yojiya", or "The Toothbrush Store". Slowly, the brand grew in reputation throughout Japan.
Yojiya's Oil-blotting Paper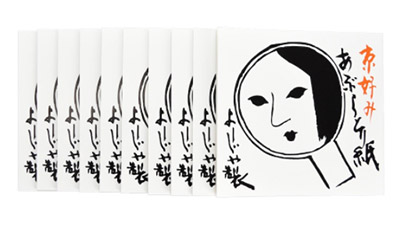 Although Yojiya today has a wide range of products (over 320!) ranging from cleansing products to UV protection, the most famous product from Yojiya would be its Oil-blotting Paper. It has created around the 1920s, and was four times larger so was to cover the face. By the way, it cost 5 yen per booklet then! Times certainly have changed.
Anyway, their popularity grew among geikos, maikos and patrons of theatre and movie lovers alike. Pure gold foil is used in the process of making the Yojiya oil-blotting paper. This was to increase the strength of oil absorption and comfort of use. Furthermore, there are various versions, such as limited editions at Duty-free Shops that are formulated with aloe extract, and seasonal versions of "Sakura" and "Matcha".
Here's a Tip!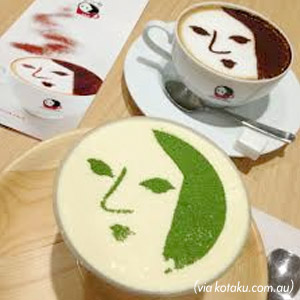 Yojiya Cafe might be a worthy stop! The cafe will also sell Yojiya products, they have drinks that are Instagrammable, and make for a good rest stop during shopping.
---
KYOTO SHABONYA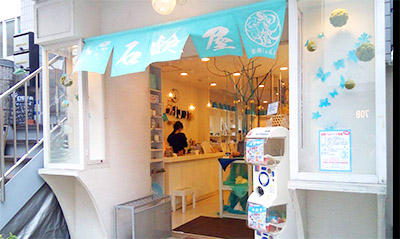 Another Kyoto brand that many will be familiar with – Kyoto Shabonya! While Shabonya is a rather new brand (since 2009), it holds proudly to their method of using only natural products. They use a Cold Process to make handmade soaps by using time to retain beneficial ingredients, which brings an additional sense of value and love to each piece of soap.
Kyoto Shabonya's Lip Cream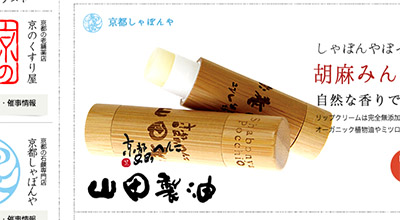 (via shabonya.com)
As mentioned, these lip creams are made from natural ingredients, which include organic vegetable oils and beeswax. What makes these lip creams exciting, however, is the flavour variety they come in! These flavours include Coffee, Chocolate, Sesame Mint and (you've guessed it!) Matcha. While they sound exotic, the scent is not strong. They were made for the user's enjoyment and comfort.
Here's a Tip!
Shabonya has events from time to time, so google it before making a trip to Kyoto. You might just be able to make your own Shabonya soap as a souvenir!
---
KYOTO CHIDORIYA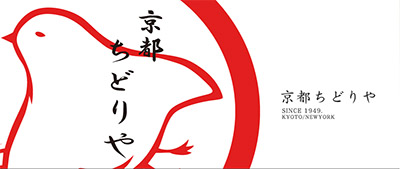 (via kyotochidoriya.com)
Kyoto's Chidoriya was founded in the year 1949, aiming to create products that can be used by anyone, regardless of gender and age. These products would also upkeep healthy skin by leveraging on the usage of ancient Japanese ingredients. Chidoriya also has since expanded its products beyond skin- and haircare products into Japanese accessories, including elegant Japanese hairpins.
Chidoriya Facial Soap (Azuki bean and brown sugar)

(via kyotochidoriya.com)
This soap has been an unfaltering favourite among fans. The soft foams from the soap is able to wash thoroughly, allowing the skin to be soft and moist. The soap contains saponin from Azuki beans for gentle but thorough cleansing, and brown sugar for various beauty ingredients such as vitamins and amino acid. Chidoriya also uses tsubaki oil as a base, which has excellent skin penetration.
The soap is free from any synthetic coloring agents and preservatives, emulsifiers, or synthetic surfactants. Chidoriya offers a 14g soap as a sample size, otherwise you may go the normal size of 57g too.
Here's a Tip!
Just the cute logo itself is good as a souvenir! While the products can be used by any gender, Chidoriya products often bring joy to Japanese female because of it.
---
UEBA ESOU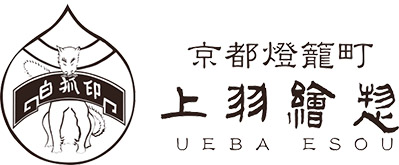 (via ueba.co.jp)
This brand, my friends, is more than 250 years old (since 1751!). Its roots were in the paint industry, thus why the colours of their nail polishes are fine-tuned to display such vibrancy and firmness. Ueba Esou creates their pigment base (chalk powder) from the fine dusts of scallop shell, and subsequently uses it on the manicure products.
Ueba Esou Chalk Powder Nail Polish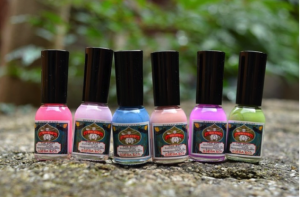 There are a number of benefits to using Ueba Esou's chalk powder nail polishes. We mentioned this in a previous article, but the nail polishes contain only natural ingredients, which is gentle on the nails, and do not have that chemical smell that accompanies many manicure products. They also dry up fast too (in 2 minutes!). While not a direct benefit, the names of the nail polishes is very appealing, going with names like "Strawberry Milk" and "Mint Ice-cream!" which adds to the aesthetics of using them.
Here's a Tip!
Another benefit to using Ueba Esou's nail polishes is that we can use disinfecting alcohol in place of nail polish removers to remove the nail polishes!
---
I've introduced four Kyoto cosmetic brands that we can often see around Kyoto, and sometimes even outside of Kyoto! As mentioned in the beginning, these are beloved by the Japanese for quality, benefits and authenticity. Moreover, giving these as souvenirs would show your appreciation of the imbedded Kyoto culture.
But what if I told you there are more hidden treasures in Kyoto? Stay tuned to next week, as I shall introduce more Kyoto cosmetic brands, that are hidden to the unaccustomed eye!
---