Warning: Extremely Cute Japanese Cosmetics That You Definitely Want Once You See Them!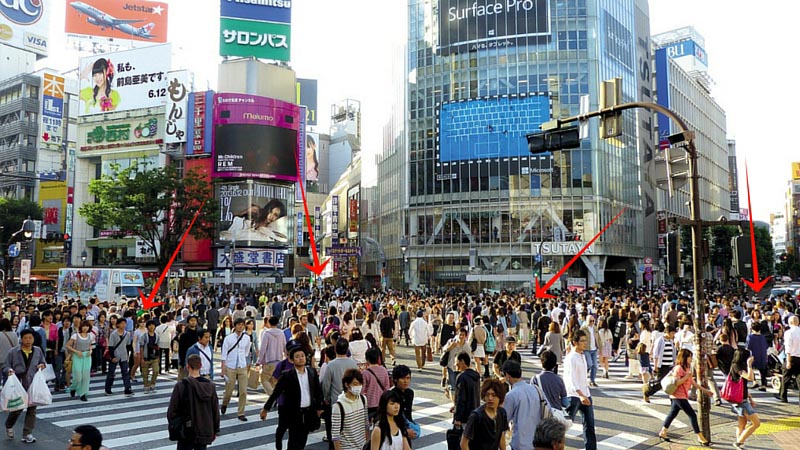 Good afternoon! The article I have prepared today is a must read for anyone interested in Japanese cosmetics or cute items!
What points are important to you when you purchase cosmetics? Do you look at the products you usually use? Or do you like trying out new products? Or do you live on the price-line? Surely, we have all have our ways of choosing.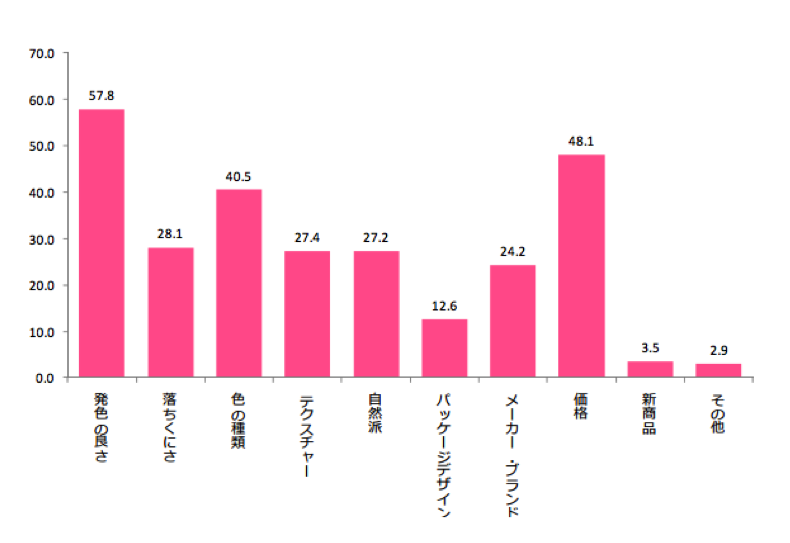 In picture: 57.8% go for the vibrancy of the colours, 48.1% look at the price. Other factors include how well long it can last, the texture, the packaging and what brand.
I go for the cute!! It's important to me that products have that kind of impact, and that there is a premium sense of having something that no one else has yet. Since cosmetics is something we use everyday, I cherish the happy moments whenever I use the products. And here is good news for anyone who is the same as me! From the start of this year, there have been numerous character collaborations, and extremely cute cosmetics are continuously released.
Because it's a character collaboration, you might think that the product is "for children" or "sub-standard". However, it is the top brands who are involved in the collaboration, so the designs and standards are, without a doubt, top-notch! Let's jump into our first introduction.
---
1. RMK x Alice in Wonderland
Fantasy Collaboration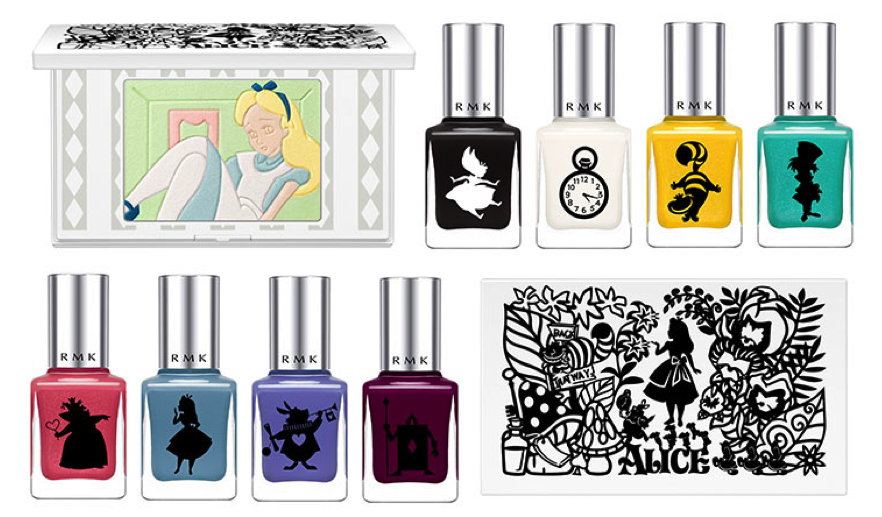 RMK has a sudden boost in popularity with its Lip Jewelry Gloss this year, and went into collaboration with Alice in Wonderland collaboration. The stylish packaging is presented through the style of paper cutouts of Alice's fantasy world.
Face Collecting Colour
It may seem just like a monotone compact, but the moment you open it, you find Alice trapped in a room! This offers us a peek into a scene from the story, while portraying both quality and cuteness. The colours represent:
Green suppresses Red,
Yellow providing the glitter,
Cool Blue,
White ups a tone of the skin,
Feminine Pink,
Rouge evens out the colour of the skin.
By blending the colours in a circle, it can cover troubled skin such as dullness, while brightening the skin a certain clarity. (I'd better end introductions here, the cuteness might become too painful as you can't get to use it immediately ><)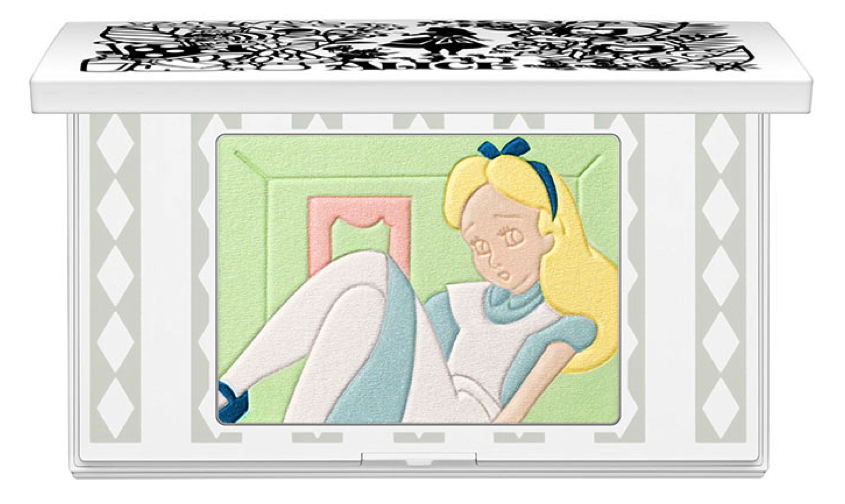 Limited Design Nail Colour EX
Eight characters from "Alice in Wonderland" makes an appearance on the Nail Colours. Not only the characters, the colours come from the mysterious world too, each representative of RMK's individualism. The RMK Nail Colours have a lovely gel-like texture to it, making it a popular item.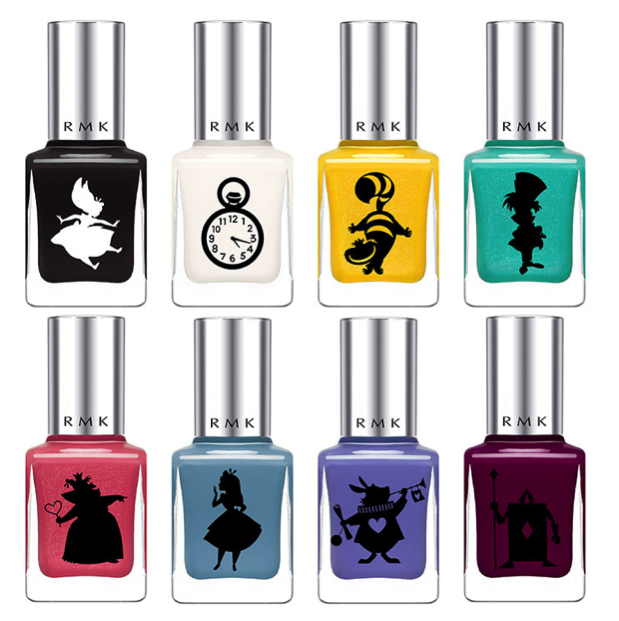 Black (Alice): EX-51 Adventure Tunnel
White (White Rabbit with the Pocket Watch):  EX-52 Wonderland White
Yellow (Cheshire Cat): EX-53 Golden Afternoon
Green (Mad Hatter): EX-54 Green Glass
Rose (Queen of Hearts): EX-55 Rose Tree
Light Blue (Alice): EX-56 Cloud Blue
Purple (White Rabbit): EX-57 Purple Haze
Dark Purple (Playing Cards): EX-58 Berry Syrup
---
2. Ettusais x Sanrio
Lovely Collaboration
From 14 July, Ettusis released limited package design for their popular Lip Essence Stick and BB Miracle Compact with a collaboration with Hello Kitty, My Melody and Little Twin Stars.
Lip Essence Stick – 2 colours
(with UV protection SPF16 and PA++, no added scent)
The two colours orange and pink match the colours of the lip easily, making them perfect fits, while showing a faint blood colour to show the vibrancy of the lips. It is also moisturising to protect against dryness.
BB Miracle Compact – 2 colours
This has been reviewed as a one-swipe cover that covers up skin spots and dullness. It comes in light beige and natural beige, and gives the skin a clear look. The rare designs of the popular My Melody, Hello Kitty and Kiki Rara characters makes the item very cute! Even though I seldom reapply my makeup, this makes me want to take it out to use it multiple times.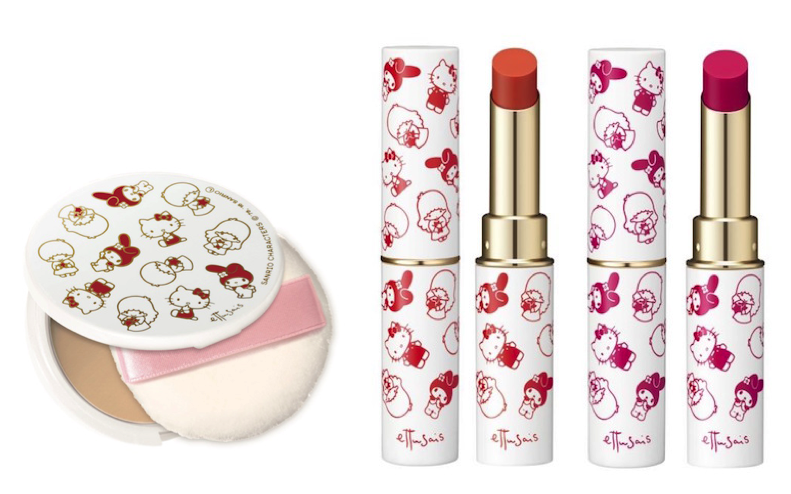 ---
3. ITS'DEMO x Pocket Monster
Heartwarming Summer Collaboration
This is a collaboration between Its'demo and Pokemon ever since 2014. Their Japanese cosmetics and related products are highly sought after, and are almost always sold out every time they restock. This time it's the fourth release, featuring a cute, crayon-drawn Pikachu. It is undoubtedly on the wishlists of female Pokemon players, or perhaps its the ones who are interested in cosmetics who are starting to play Pokemon?
The popular lineup includes pouches and stationary every year, and this year it's the first time they are introducing a wider variety to include items like manicure, face powder and taints!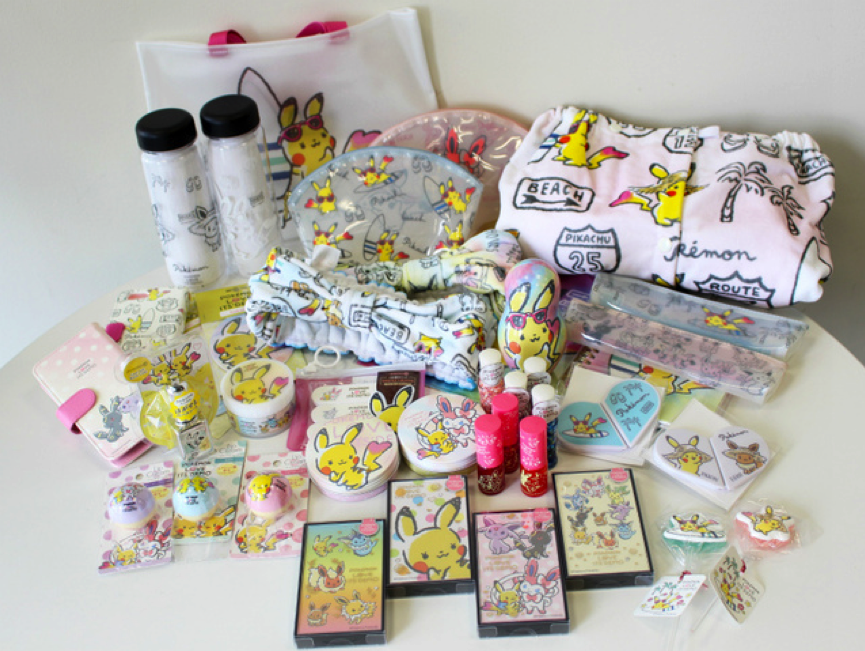 Club Airy Touch Powder – 3 types
Face Powder with SPF 20/PA++
Just applying this will give you a smooth, fluffy marshmallow-like skin.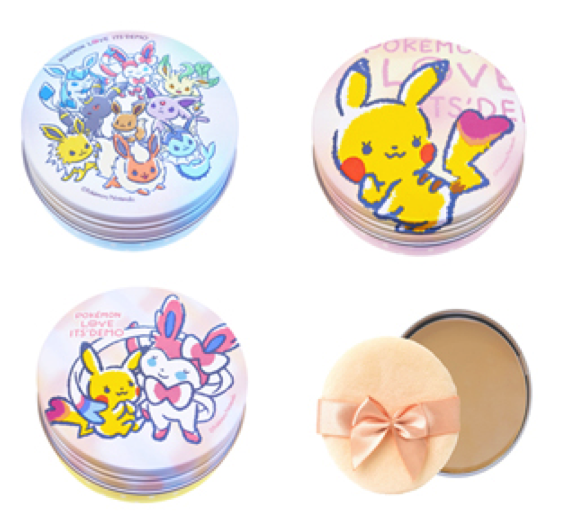 Multi Eye Shadow Palette – 4 types, each 12 colours
Without worrying about leaving any colours behind, you can enjoy the 12 colours to match the mood, time, occassion or place. It's in a compact size, and the convenient, portable mirror even has a pokemon illustration.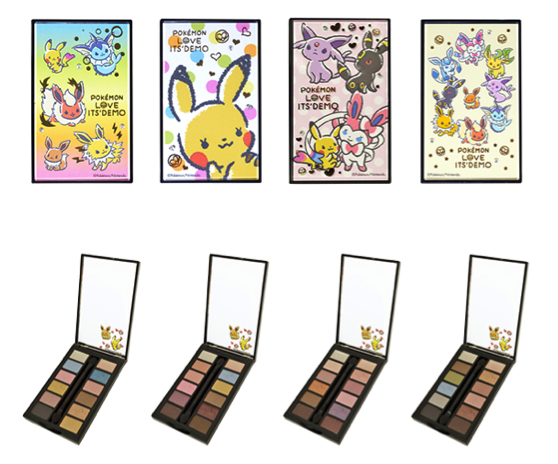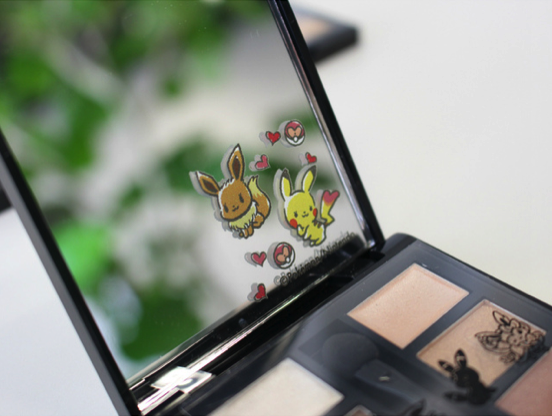 It is soothing just to see Pikachu.
Clear Bottle
I know we are talking about Japanese cosmetics, but we cannot not mention this item! This tumbler can be use to store cold or hot water. There is a stopper at the mouth, making it suitable for children when bringing them outdoors.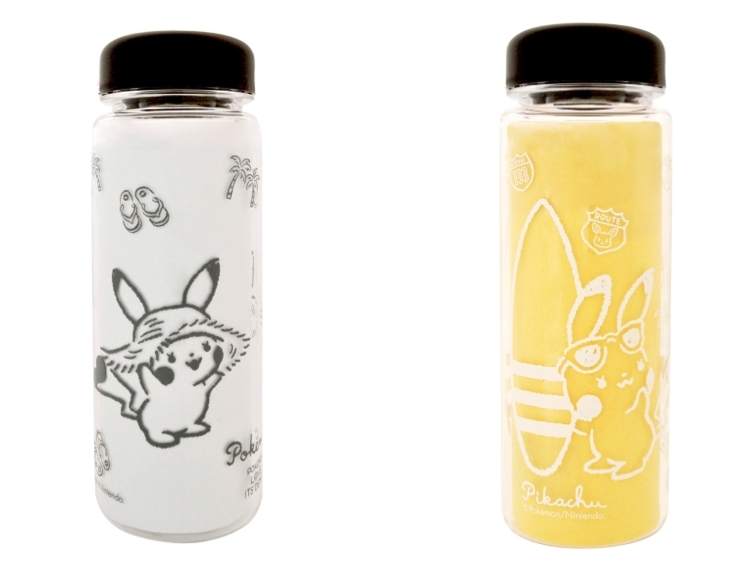 There are also mirrors, tissue boxes, spa bags etc. Perfect for anyone who is thinking, "I can't use the cosmetics if I can't bring them out".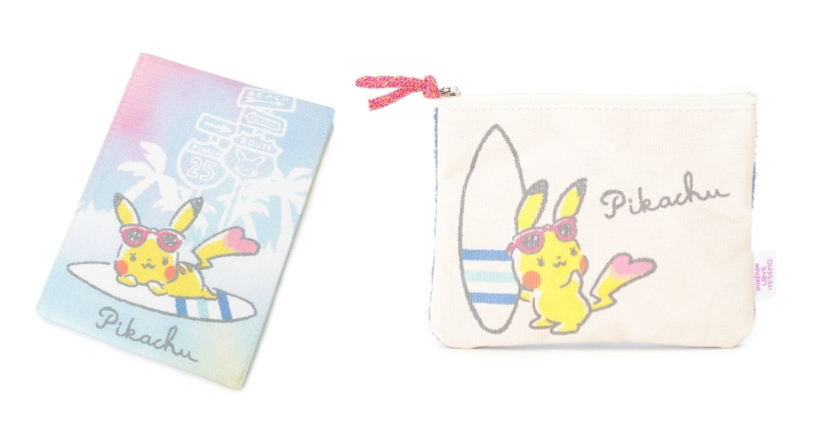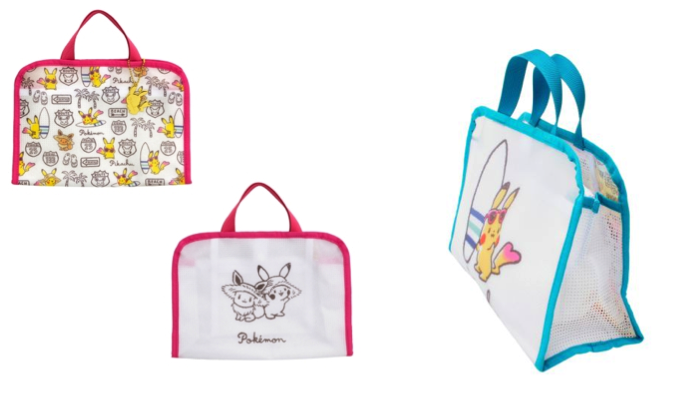 Was there a collaboration that of your favourite character? I predict there will be more collaboration items to be released from here onwards. Surround yourselves with your favourite character cosmetics, enjoy the stylishness, and let every day be just a little happier! Alright then, till next week! ^^
---

---
| | |
| --- | --- |
| :: SKIN TROUBLE :: | :: SKINCARE :: |
| | |