How to Get Rid of Dark Circles with Japanese Products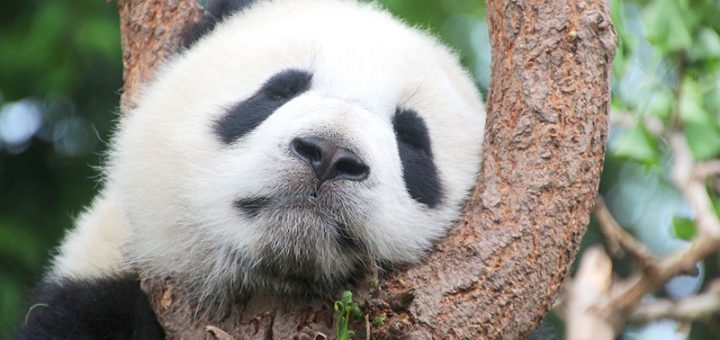 The other day, we had a viewer from our Youtube channel asking what products can we use to tackle the rid of dark circles around our eyes? That was a very good question! We have been talking about facial care a lot, but almost nothing about care around the eyes! Well, save the indirect mention in anti-wrinkle quasi drugs.
So this week, we are going to talk about dark circles and eye bags! At first, we were thinking of introducing the products immediately, since dark circles are so common. Unfortunately, that would be an injustice to our readers, because there are three different types of dark circles, and they demand different approaches. Our goal today is to understand the causes, because we believe you'd be able to tackle the dark circles accordingly even without product introductions.
Worry not! We will be introducing a few Japanese products along with the types of dark circles!
---
The Eye, and the Darkening
First, let's go over again a few key aspects of the eye area that will come into play during our discussions. There is a "cushion" for our eyeballs split in two parts (some may know it as orbital fat) that protects the eye. In addition, our eyelids are also a big discussion point. The eyelid is very thin, and also lacks sebaceous gland. Thus it dries easily, and prone to changes when rubbed. The eye area also contains a lot of fine eye vessels that deliver nutrients and oxygen to the area, especially to the skin.
Three different types of Dark Circles
In Japan, we coin the three different types of dark circles as Brown Dark Circles, Blue Dark Circles and Black Dark Circles. As the colour suggests, they are likely to appear so. This is also a hint that the dark circles have different causes.
But it can be difficult to identify from colour alone, since skin shades can different. Blue Circles might appear greyish, thus making it difficult to differentiate from Brown Circles. Another way to find out what kind of dark circle you have, and you can do this now with a mirror, is by stretching the skin lightly on the dark circle.
If you pull lightly and the dark circles lightens or disappears, it is likely you have Blue Circles. If you lift it upwards and it disappears, it is likely you have Black Circles. If the colour does not change, then it is likely you have Brown Circles.
Difficulty comes when you have a mixture of these dark circles, but at least you have a test to use through colour identification and skin stretching!
Now, let's look at the causes, and see how we can get rid of the dark circles. Note that we won't be talking about makeup concealers, because it's going to be about seeking improvements for dark circles, not covering them!
---
Causes for Brown Dark Circles
These dark circles are due to skin pigmentation. That is why no matter how you adjust the skin, its colour does not change. However, there are two types of pigmentation, ie two different types of Brown Circles.
The first type of pigmentation comes from skin spots on the surface skin. They are often caused by UV rays, eye rubbing, dry skin, incomplete removal of mascara etc. The second type is the result of melanin in the dermal layer. These usually start to get more obvious in our twenties.
While the laser treatment can resolve the second type easily, we also have skin whitening products to lighten the area around the area!
Meisyoku Placenta Whitening Eye Cream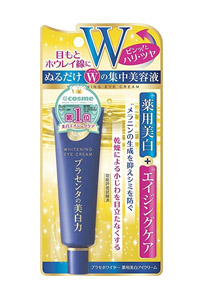 This eye cream was once Top in @cosme Best Eye Care ranking! One of the key ingredients in this cream is placenta extract, which it home grown in Japan. It controls melanin production to remove dullness and achieve clarity. Furthermore, it contains collagen and job's tears for skin springiness and moisture, which helps with any small wrinkles around the eyes.
Recommended use is twice daily (morning and night), and after applying moisturisers.
Elixir White Sleeping Clear Pack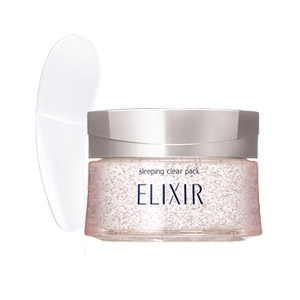 Quite incidentally, we introduced this product last week about moisturising!
The Sleeping Clear Pack is used before sleeping, which acts as a mask that beautifies your skin while you sleep. But what we want to bring to attention today is that it contains active whitening ingredients m-tranexamic acid, which prevents dullness through controlling the production of melanin.
By the way, this is another @cosme winner, winning Best Mask last year!
More details on Elixir White Sleeping Clear Pack here
POLA White Shot Inner Lock IX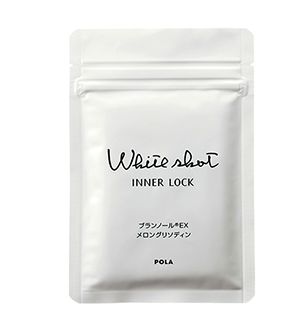 Supplements doesn't really just target the eye area, but our skin as a whole. If you are looking for a supplement that you can take for skin whitening, then you can go for any whitening supplements, for example POLA's White Shot Inner Lock IX.
White Shot Inner Lock IX contains Melonglisodin and Brancnor EX (POLA's original, unique ingredient). Brancnor is a tree grown in India, and has the ability to hold back the growth of melanin like L-cysteine. Furthermore, Melonglisodin is grown in the south of France, known to be decay-resistant because it is full of antioxidants. Therefore, you can get anti-aging benefits from this whitening supplement too.
---
Causes for Blue Dark Circles
As we mentioned earlier, that there are many fine blood vessels around the eye area. If blood stagnates at these vessels, it gives off a bluish/greyish hue, which is what develops into Blue Dark Circles. There are many reasons for blood to stagnate, which includes imbalance in lifestyle, hormonal imbalance, stress, lack of sleep, eye fatigue etc.
Our goal to lift these Blue Circles would be to improve blood circulation then! There are plenty of eye massages you can find on the net, so you'd like to get on those. Hot packs are a favourite too! Especially since they feel good on our tired eyes. Of course, make sure you have good diet and exercise. And stop smoking!
Flowfushi The Eyecream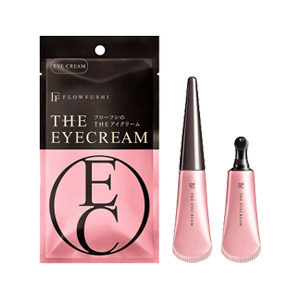 When massaging, it's best you have an eye cream to use. These eye creams will have a benefit for your skin. Plus, you'd want to reduce abrasion to the skin. Wouldn't want to get rid of Blue Circles only to have Brown Circles take over!
You may use the Meisyoku Placenta Whitening Eye Cream we mentioned earlier, or you may consider use Flowfushi's Eye Cream. This eye cream is made with eye fatigue in mind, focusing on relieving muscle tension, replenishing beauty nutrients and retaining moisture in the skin. It even has a recommended pressure point massage using the pointed end of the product!
As with other Flowfushi products, it can be used on eyelash extensions without concerns.
---
Megurism Vapour Eye Mask
This is a hot favourite for our customers! Megurism is also quite popular in Japan. Well, maybe Sukarai Sho has something to do with it? hurhur
Placing this on your eyes, the eye mask will reach a temperature of 40 degrees Celcius (or 104 F), giving your eyes a spa! It will remove the fatigue and tension from your eye area. Furthermore, it can used any where, but remember that some makeups may come off from heat. So, pay a little more attention to that when using in offices, on planes etc. There are a total six variety you can choose from for different scents. There's even one with cooling menthol for that hot/cold sensation!
---
Panasonic Eye Beauty Massager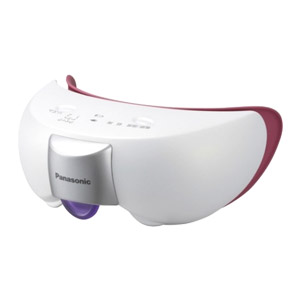 What's better than hot packs for the eyes, you ask? The Eye Beauty Massager, Panasonic answers! What we are looking at here is a device for three benefits: heat for eye relaxation, massage for the eye area, and aromatherapy.
The Eye Beauty Massager offers three different massaging rhythms, between the temperatures of 38C to 40C (100~104F). In addition, you can choose lavender, bergamot, and geranium scents while using! It promises to bring the resilience and clarity back to the eye area, and lift the dark circles.
---
Causes for Black Dark Circles
These dark circles are easier to identify than the other two, because it is more pronounced with age. They sag in a way we call eye bags, and makeup concealers will not be able to cover them. There are two ways in which Black Circles form.
First way is for people who have naturally thinner skin. When our skin sags due to aging for example, the thin skin accentuates the sag, and then Black Circles form. Second is when oribital fat (the "cushion" for our eyeballs) starts to sag, which results in a heavy bag look.
While there are quicker ways to remove them, like through plastic surgery, degreasing and injection of hyaluronic acid, there are also ways to deal with aging skin with anti-aging products.
SHISEIDO ELIXIR SUPERIEUR Enriched Wrinkle Cream S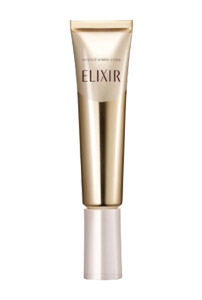 This cream is a quasi drug that improves wrinkles. It contains pure retinol, which heightens the production of hyaluronic acid, increasing the moisture content in the skin. This would then result in a soften skin and thus improves wrinkles. In addition, it contains collagen GL to help skin moisture retention. Recommended use in the morning after applying moisturising lotions and creams.
One tube can last for about one month, and comes with an Aqua Floral scent.
DHC The Line Shot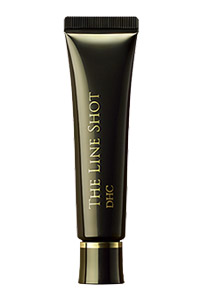 Another interesting anti-aging product is the DHC The Line Shot. One of its key ingredients includes the "Beauty Skin Swtich nrf2", which is derived from the extract of the niga mint plant. The Line Shot uses this ingredient to create a strong foundation of beautiful skin.
The Line Shot has other functions, of course, which tackles aging skin. Its beauty ingredients work together with the foundation built to remove wrinkle lines, while maintaining smooth skin even after use.
---
Shining light into all dark circles
Although it's been a long article, there are many more Japanese products that you can use to approach these dark circles. As we mentioned, what is more important is that you learn what the causes are for various types of dark circles. This will eventually allow you to approach it in the right way.
Once again, identifying the type of dark circle can be difficult too, especially when different dark circles can occur at the same time. If you have problems identifying which dark circle it is, seeking the opinion of a specialist maybe the best.
If you are looking for more whitening products, you can check out some suggestions here. Or perhaps you are looking for a way to lift wrinkles around the eye area. Many of these are quasi-drugs, so you may want to familiarise yourself with it in order to widen your beauty options!
---