Summer Skin Care: Cooling and Moisturising Your Skin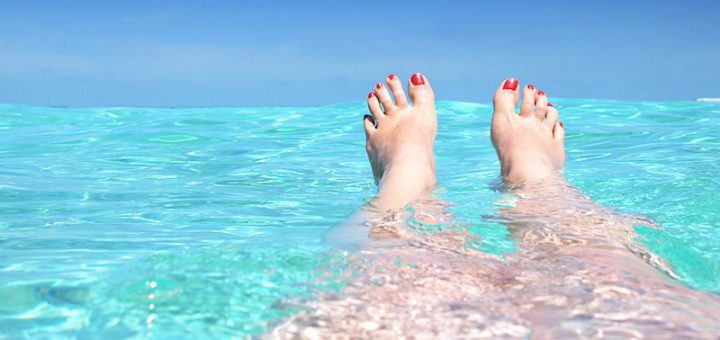 Today's article is going to be about skin care in hot weather! I know, it may not be time yet for summer for some of our readers, but we have a lot of readers living in hot regions and and tropical countries! And yet, like in winter, summer demands the same amount of moisture care as with winter.
Don't worry, we'll visit this again when Japanese manufacturers release limited summer moisturisers and other skin care products!
However, skin care knowledge never need to wait. And there are non-summer products you can already start using, so let's get to it!
---
I am sweating! Is that why my skin drying up?
Sure, we may be sweating, which is one of the reasons for moisture loss from our skin. Yet, we do not seem to be retaining enough moisture in inside layers of our skin even though we may drink more water from that loss. Sweat loss is not the only reason, however.
Moisture content can evaporate from our skin too sweating from the heat. We may not realise that we also lose water content through wiping sweat! The act of wiping applies a small stress on the skin and releases moisture from it.
Another cause of moisture loss is the large difference between indoor and outdoor temperatures. The extreme change in temperature puts stress on the skin when we enter/exit an air-conditioned room into/to the outdoors. The turnover in our skin is affected, and subsequently decrease.
---
All Day Moisturising to the rescue
Much like in cold weathers, summer skin care requires all day care too, and we may need to make minor adjustments when compared to cooler days.
One adjustment we'd make is in the morning, before we apply makeup. After having a good facial wash and applying moisturising products, we should then allow some time for the product(s) to do its work. Do other things in the meanwhile: prepare your hair, change etc then come back to the face. Pay attention if there are any spots feeling dry, and then give more moisturising goodness to them.
That said, if you have any cooling products, use them! Summer releases may have cooling effects when you use them. Or you can achieve the cooling effect with normal lotions through the use of cotton. You'd get the added benefit of a moist finish without the stickiness.
It probably goes without say, upkeeping our usual routines are important. Morning facial washes to wash off any dirt and keratin to immediately protect the moisture in the skin. It also allows your moisturising cosmetics to apply better. Of course! Skin care at night is equally important, and we shall introduce some products later in the article!
During the day, you may use cosmetic products that moisturises too, for example using certain spraying mists, BB creams and concealers which have the added benefit of moisturising on top of their basic functions. Spray-on sunscreens are recommended too, since we'd want to protect from harm UV rays that eventually leads to moisture loss.
---
Summer Moisturisers! Product Introduction
Suppose you are looking out for products to up your moisture game. Take a look at the following products, and see if they are worth a shot including in your morning and night routines!
Kanebo Suisai Skin Tightening Cool Lotion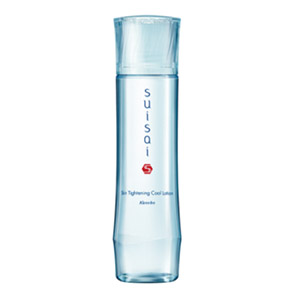 This is a light but highly moisturising lotion, that is also cooling to use! The lotion reaches the deeper corners of the skin with fermented beauty ingredients, providing that extra moisturising effect for the skin. The moisturising ingredients include soy milk fermented extract, pear-free fermented extract, and two kinds of hyaluronic acids. It also has a tightening effect on the skin.
In addition, many users praise that it allows makeup to be applied easily and to allow it to last longer on hot days. This is perfect for the user who doesn't like any sticky feel after use, and like the cooling sense upon usage.
The Kanebo Suisai Skin Tightening Cool Lotion is scent-free and colourant-free.
---
Shiseido Benefique Ice Essence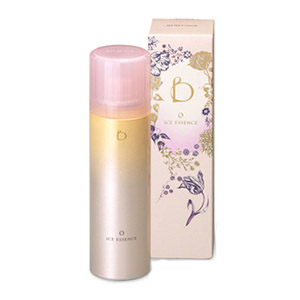 This essence is another cooling product we can use in hot weathers! The foam really gives that cooling tingle, making the skin feel refreshed and prepare the skin. The skin absorbs the essence easily, thus recommended for use in the morning. Similar to the Suisai Skin Tightening Cool Lotion, it also helps with smooth application for makeup. Even if you have pore concerns or worried about loose skin, this will be able to tighten your skin and give it a smooth finish.
It's moisturising ingredients include cinnamon and casumarum extracts. It also comes in a floral scent.
---
Wakodo Siccarol-Hi Baby Powder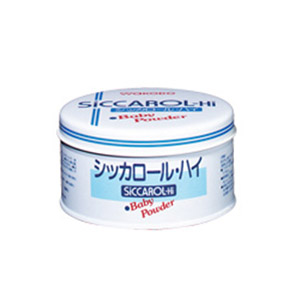 Powder are good for useful for absorbing sebum for a relieving effect, therefore it's suggested that we use powder on our faces and necks to control sebum and sweat (and thus protecting our makeup too!).
Wakodo Siccarol-Hi may be a baby powder, but it can used in many situations. The Hi version is popular for its cooling sensation when applied, providing that relieved feeling for the face and neck. It also removes excess water (ie sweat) and disperses heat from the skin surface.
The Wakodo Siccarol-Hi Baby Powder has a heliotrope flower scent.
---
Transino Clear Cleansing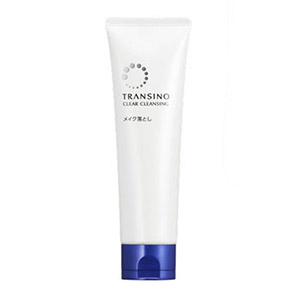 The Transino Clear Cleansing helps to mellow our face down after a long hot day. This is makeup remover that is made up of 70% moisturising ingredients. Not only does the Clear Cleansing removes excess oil and dead skin cells, it is also formulated with Vitamin C and akebia extract, leaving our face feeling moist without leaving an overly wet feel.
It also contains glycyrrhizic acid which helps relieve any inflammation, and other beauty ingredients that are gentle on the skin.
---
ObagiC Powder Wash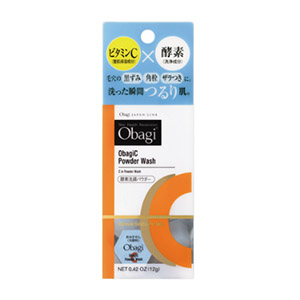 If your face feel starchy at the end of the day, consider using the Obagi's ObagiC Powder Wash. This is a enzyme powder wash that contains Vitamin C, which Obagi is famous for. It also contains the moisturising ingredients himefuro extract and ascofilm Nodsum extract. On top of that, the ObagiC Powder Wash softens the skin and pores, so our pores will not appear obvious.
This powder wash is recommended for use once daily. One pack contains 30 uses.
---
Shiseido Elixir White Sleeping Clear Pack
Shiseido's Elixir White Sleeping Clear Pack has been getting some attention in Japan. Leave this by the side of your bed, and apply every night before you go to sleep! This additional moisturising step in your daily beauty routine will act as a moisturising mask through the night. We will then be able to receive double benefits of skin whitening and moisturising (actually three! since moisturising support anti-aging). It contains active whitening ingredients m-tranexamic acid which controls the production of melanin, and also prevents dullness and freckles.
The Sleeping Clear Pack also comes with a spatula for convenient usage.
---
Moisturising Power, come winter or summer!
We talked about moisturising in winter before, and today for summer! Global warming may be here, but the march of beauty shall continue to run its course…. as long as we know how!
We hope today's article gives you a clue on how to moisturise your skin for hot weathers. Some products we've introduced can be used anytime too, for example Obagi's Powder wash for the Vitamin C benefits, or Shiseido's Elixir Superieur Sleeping Clear Pack for the overnight moisture care. And as we mentioned earlier, we'd like to revisit this when manufacturers release products for summer in a few months' time!
However, if it's winter for you now, look at our list of moisturising tips and Japanese products for winter, and ensure you skin stays happy through the cold! And we'd like all our readers to revisit cosmetics with UV protection to boost protection for you skin from the sun~
---