Your Guide to the Core Japanese Skincare Steps: Special Step Edition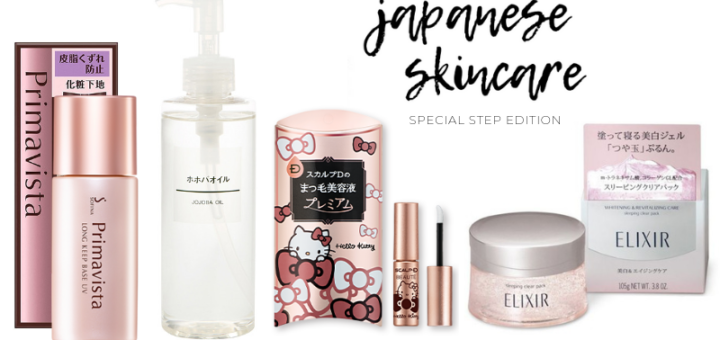 Welcome to part two of our guide to the recommended steps and product order in a Japanese skincare routine.
Last time, we covered the core six steps that many Japanese skincare companies use to market and classify their products. Of course, not all Japanese skincare falls into these basic steps! So, where should  your sheet masks, skin peels, and spot treatments go?
All the steps in this article are just suggestions based on what works best for most people, with most kinds of products. If you find a way that works better for you and your skin, then go with that!
If you haven't read our first part article, definitely check it out first so we're on the same page!
---
Morning Special Steps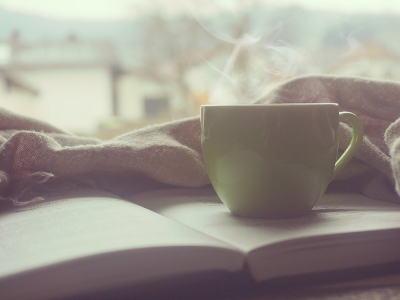 Basic Morning Routine: Face Wash → Toning Water → Serum → Milk → Cream → Sunscreen
The basic purpose of a morning routine is to gently clean the face and add moisture back. Of course, many people don't bother with a full six step morning routine, and there are many Japanese products designed expressly to pack as many functions into one product as possible.
---
Morning Mask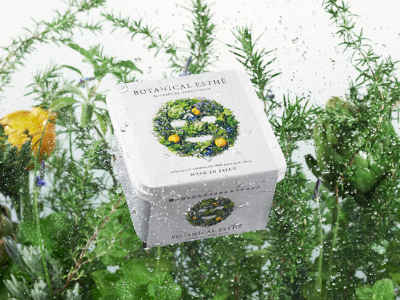 Morning Mask → Sunscreen
Japanese morning sheet masks are designed as a time-saving measure to get your morning skincare routine done in one step so you can get out of bed and go straight to makeup. Most are designed to be worn for around a minute, and will take care of everything from cleansing to prepping your skin for foundation.
Saborino Morning Masks are the most well-known brand, but the recently released Botanical Esthe morning brand has been really well reviewed as well.
Check out our guide to the whole 2019 Saborino line here!
---
Primer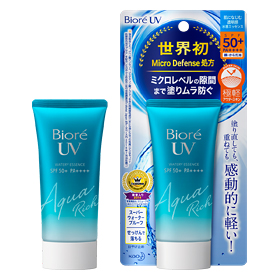 Face Wash → Toning Water → Serum → Milk → Cream → Sunscreen → Primer 
While most consider primer to be more of a makeup step than a skincare step, many Japanese products blur the line. One example is this product, the Biore UV Aqua Rich sunscreen, while not exactly a primer by design, always ranks around the top 5 in the Primer/Concealer category on @cosme.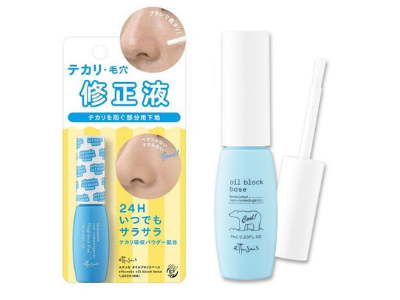 Of course, any type of primer goes after all other skincare. The best rated primer on @cosme right now is the Ettusais Oil Block Base (there's also a cooling version that I'm dying to try.) In Japanese, the product name is "white-out for pores" — you can see it has a brush type tip that looks like the old school correction fluid. This is really a spot-correcting product: you're supposed to just apply it with the brush to cover pores and prevent oiliness.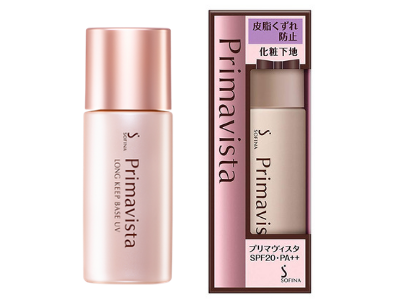 If you're looking for primer that you can use all over your face, the next best rated and long-running best seller of course is the Sophia Primavista Long Keep Base.
---
Night Special Steps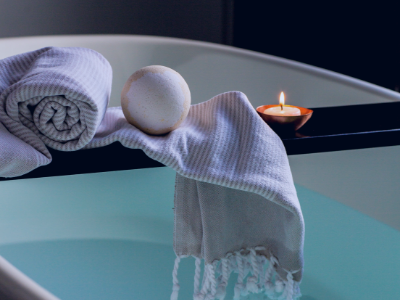 Basic Night Routine: Cleansing → Face Wash → Toning Water → Serum → Milk → Cream
Of course, there are countless extra steps you can add to your night routine if you're so inclined. Here are some suggested orders for common additional steps in a Japanese night routine.
---
Exfoliant (Actives)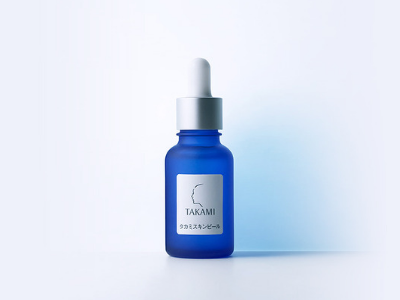 Cleansing → Face Wash → Exfoliant → Toning Water → Serum → Milk → Cream
Examples of exfoliants are things like AHA, BHA, and "peels". Some people prefer to do their vitamin based serums at this step, too.
For the most part it's best to get your chemical exfoliants done on as close to freshly-cleansed skin as possible. The Takami Skin Peel, which is currently the best reviewed product, is no exception. If you have very sensitive skin, though, some people prefer to prep the skin with a toning water or similar beforehand.
More details on Takami Skin Peel here
---
Sheet mask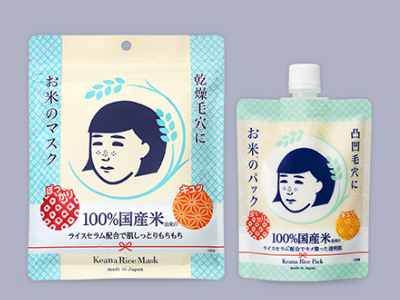 Cleansing → Face Wash  → Toning Water → Serum → Sheet mask → Milk → Cream
Your sheet mask should go on skin that has been prepped with toning water, and should also go after any exfoliants, actives, or serums absorbed. Sheet masks are designed to give your skin as much hydration as it can absorb, so don't add any heavy occlusive products beforehand. You'll use them next to lock the moisture in.
---
Facial oil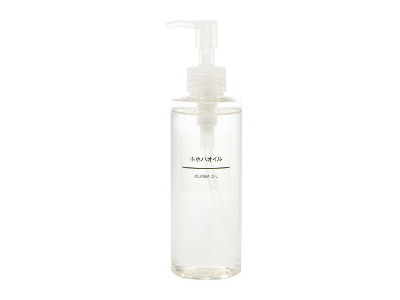 Cleansing → Face Wash  → Toning Water → Serum → Milk →  Cream → Facial oil 
There is some disagreement about whether oils should be your very last step not. Where this goes in your routine is going to depend on the type of the products you are using and how you do your skincare routine.
Some say that oil based products can penetrate water based moisturizers, but not vice-versa, which means you should alway use oil last. What's most commonly suggested is to use oil as a final step to seal everything in.
(I will say, a little oil under a sheet mask works very well for me. It's said that skin absorbs oil best while damp, meaning the sheet mask keeps your skin extra-absorbent for long enough for the oil to sink in really cleanly.)
---
Eye cream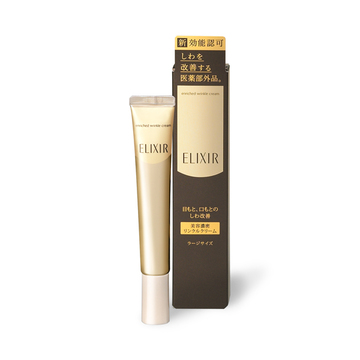 Cleansing → Face Wash  → Toning Water → Serum → Milk → Cream → Eye cream
I have included this as the last step as this is generally what is recommended by the brands themselves, including Shiseido for this Elixir Enriched Wrinkle Cream. However, if your last step cream is on the heavy side, you might want to do the eye cream first for better absorption.
Some people say that eye cream is an unnecessary step because regular moisturizers can treat the eye area just fine. That said, one eye cream that I think actually worth adding to your routine is the Elixir Enriched Wrinkle Cream. This product is formulated with retinol, which has some good science behind it to support its ability to treat wrinkles. In fact, it's one of only two products that have been classed as a quasi-drug for the treatment of wrinkles by the regulators in Japan (the other being Pola Wrinkle Shot.)
Find out more about the Elixir Superier Enriched Wrinkle Cream here
---
Sleep mask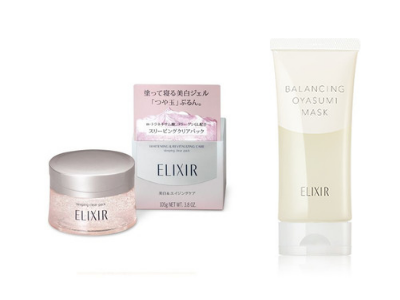 Cleansing → Face Wash  → Toning Water → Serum → Milk → Cream → Sleep mask
@cosme doesn't rank sleep packs as an individual category, I guess they're not that major yet, but the most popular I'm aware of is the Elixir Clear Sleeping Pack. This is a clear, lightweight night cream that locks in all the moisture from your night routine and keeps your skin hydrated until morning.
Of course, from the same Elixir range, but designed for the needs of a slightly younger age range is the Elixir Reflet Balancing Oyasumi Mask, which we reviewed last week.
The sleep masks are designed to lock in your nightly skincare and protect your skin while you sleep, so definitely do these last.
Find out more about the Shiseido Elixir Clear Sleeping Pack here
---
Eyelash serum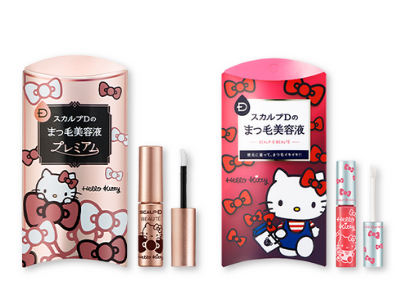 Cleansing → Face Wash  → Toning Water → Serum → Milk → Cream → Eyelash serum
Eyelash serum can be easy to accidentally wipe off when you first apply it, so it's best to wait until the end of your routine so it can sink in undisturbed. This also applies to eyelash serum that doubles as an eye cream, like the Flowfushi's THE Matsuge Biyou-Eki, but if you are covering your whole eye area, let it all absorb well and then do your sleep mask.
Find out more about the Scalp D Beaute Eyelash Serum here
---
Putting it all together
OK, so there are a few products that share the same step. How do they all go together? If you were really going all out on your routine, I would suggest something like this:
Cleansing → Face Wash  → Exfoliant → Toning Water → Serum → Sheet mask → Milk → Cream → Eye cream → Facial Oil →  Sleep mask →  Eyelash serum
Of course, you probably shouldn't do this whole routine. For example, a sleep mask and facial oil serve similar purposes, and may not work perfectly together. Still, hopefully this special step edition of our guide to Japanese skincare routine helps you work out where your products should go! Of course, if you're not sure, leave us a comment or come and chat with us at wonect.com– we're happy to translate or explain anything you might have questions about!