Your Guide to the 6 Core Japanese Skincare Steps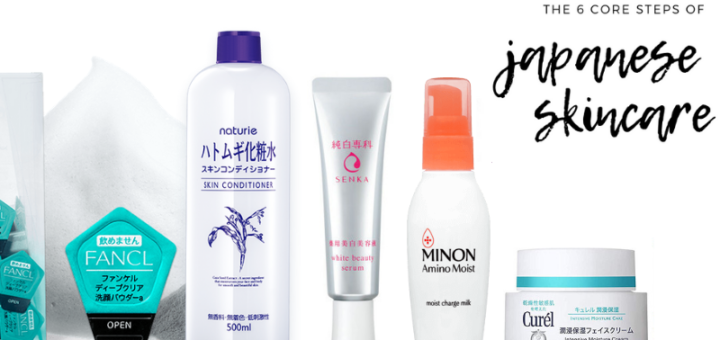 Everyone has heard of the 10 (or however many) step K-beauty routine, and if you're into skincare, you're probably pretty familiar how it works. Japanese skincare steps seems to be a little less well known, and at Wonect we often get questions about the differences between toner, lotions, milks, emulsion, and so on.
The Japanese system is actually pretty simple. First, you do a standard two-step cleanse, then prep the skin with "keshosui", (which I usually translate here as "toner" or "toning water"). This helps restore moisture to the skin to increase the absorption of the next standard three steps. Then you follow up with serum, emulsion (milk), and finally cream, in order of thickness.
These are the categories that the majority of Japanese products are classified into. Compared to the West, there is a slightly more granular breakdown of moisturizer based on texture, but at its heart the essence of the routine is moving from lightest to thickest products.
Now, you might notice I am calling this a six-step routine, but there are actually eight types of products introduced here. This is because morning and night are slightly different. Here are the six morning steps and six night step in summary:
Morning Routine: Face Wash→ Toning Water → Serum → Milk → Cream → Sunscreen
Night Routine: Cleansing → Face Wash → Toning Water → Serum → Milk → Cream
Read on for more information about each of the fundamental steps, and to find out what Japanese reviewers have voted the best product for each category. Yep, if you want the perfectly crowd-tested Japanese skincare routine, we have you sorted!
---
Cleansing (First Step Cleanser) 🌙
クレンジング | kurenjingu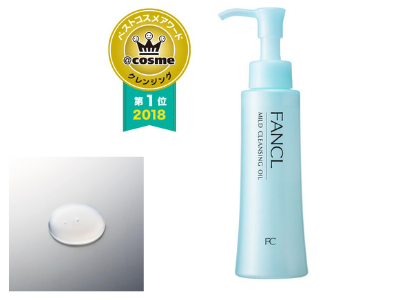 @cosme's Best Reviewed Product: Fancl Mild Cleansing Oil 
The first step in a nightly routine is the same anywhere in the world I'm sure! Whether you're used to a makeup remover and cleanser in one, or do a two-step routine, you want to get the day's makeup, oil, and general filth off before you do anything else.
In Japan, the most common cleansing step is an oil cleanser: the top rated items in this category are all cleansing oils. If oil cleansing is new to you, no, it's not a huge hassle! Most oil-type cleansers are designed to emulsify with water. So, to do this step, you just use clean, dry hands to massage the oil over your face, dissolving your makeup and any impurities. Then, you just rinse off with water like any other cleanser.
Since oil dissolves oil, a regular oil-cleansing step will help loosen stubborn sebum which can and oxidize and harden to cause blackheads and enlarged pores.
Check out Fancl Mild Cleansing Oil here!
---
Face Wash (Second Step Cleanser) 🌤️🌙
洗顔 | sengan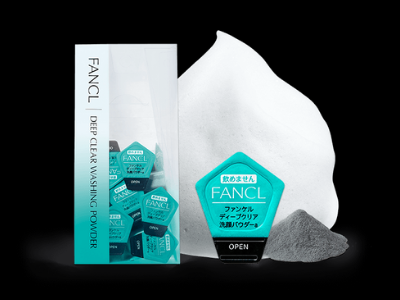 @cosme's Best Reviewed Product: Fancl Deep Clear Face Wash Powder
(Note: Although this is the best reviewed face wash right now (and we are deeply committed to accurate reporting on @cosme rankings!), this powder cleanser is designed as an occasional deep clean, and not for daily use. When I bought it in store I got a talking-to by the store assistant to use it 2 or 3 times a week only, so be careful. For everyday use, I recommend the more gentle Fancl Facial Washing Powder instead.)
In Japan, the two cleansing steps are sometimes divided into "oil based" and "water based" types of cleansing. In other words, in the first step, we have removed the elements that can be dissolved with oil, and then move on to remove elements that are best dissolved with cleanser and water.
So, what elements are dissolved with water, you ask? For one thing, any left-over residue from your now emulsified and rinsed-off oil cleanser, plus sweat, dust, and whatever else is left on your skin. Second-step products in this step also often focus on exfoliation, and enzyme-based products like the Fancl Deep Clear Face Wash Powder above are popular. In other words, once you have the major grime off, you can focus on refining your skin.  This is why you might often find exfoliating actives like vitamin C or AHA in second-step face washes, too.
Another feature of Japanese second step cleansers is that they often are fairly moisturizing and highly foaming. Most are designed to be used with a foaming net or similar product (unless they come in self-foaming packaging.) The reason for this is that cleansing with a thick lather, so that you don't touch your face, is considered to be a lot more gentle than using the pressure of your hands to do all the work. If you are using Japanese face washes, definitely invest in a foaming net or similar to get the best results from them.
Check out Fancl Deep Clear Face Wash Powder here
---
Toning Water 🌤️🌙
化粧水 | keshosui | "Cosmetic water"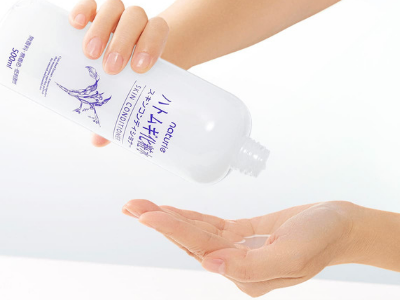 @cosme's Best Reviewed Product: Naturie Hatomugi Skin Conditioner
The next step is a toning water, called keshosui in Japanese. This step is really simple, and is designed to add some moisture back into the skin and prep it for your next layer. I'm not sure what the science is on this, but prepping my skin with a few layers of toning water honestly like night and day for me in terms how much my skin absorbs other products, and how hydrated it feels at the end of my routine.
You can apply this product by patting it in with your bare hands, or using a cotton pad to apply. Using a cotton pad can help pick up any stubborn makeup residue like the last traces of mascara. You can just prep with one layer, or try multiple layers like the 7 Skin method I recently wrote about.
Some people also do a cotton pack under their eyes, over smile lines, etc. To do this, just soak a thin cotton pad with toning water and apply to your skin. Muji Cut Cotton is a cult fave for this purpose, but I prefer the Silcot Moist Cotton. These pads are thin, release liquid more efficiently, and are curved perfectly to fit your eyes and around your nose. Also, they come folded in two, so you can neatly tear them in two to get to the perfect size and thickness for a pack.
---
Serum 🌤️🌙
美容液 | biyoueki | "Beauty liquid"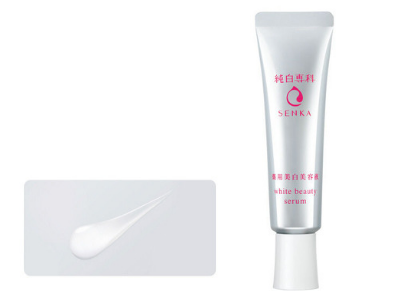 @cosme's Best Reviewed Product: Senka White Beauty Serum
Next step, serums! This is closer to an optional step and could also go to multiple products if you wanted. This is also the step where a lot of people do a sheet mask, too. There's nothing too different about how Japanese handle these products– just follow the instructions.
The two big genres here in Japan at the moments are whitening serums and vitamin C serums (which also have a whitening effect). The best reviewed are both by Shiseido: Senka White Beauty serum and Haku Melanofocus.
For vitamin-C based serums, the two best-rated are the Melano CC Serum and the Obagi C5 Serum. Both are really good, but from my testing Melano CC is great for spot treatments, while the Obagi C5 feels nicer as a full-face brightener and anti-aging serum.
Check out the Senka range here
---
Emulsion 🌤️🌙
乳液 | nyuueki | "Milk"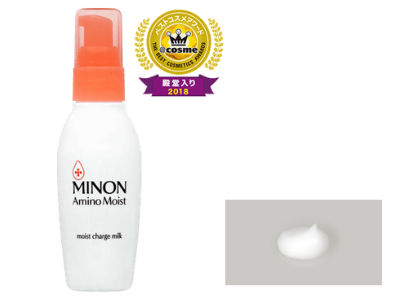 @cosme's Best Reviewed Product: Minion Amino Moist Charge Milk 
This is a confusing step because the Japanese word, nyuueki, tends to get translated in a few different ways, including by the products' manufacturers. You'll see this step called a milk, emulsion, and so on.
This is basically the first emollient product we're introducing into the routine. To use a Japanese milk, just spread the product between your palms and press gently to your face. You can layer some extra on dry or areas that tend to get dehydration wrinkles, like the eye area or forehead.
The best rated is the Minon Amino Moist milk, which is designed for sensitive skin types but seems to be popular with pretty much everyone.
Check out Minon Amino Moist Charge Milk here
---
Cream 🌤️🌙
クリーム | kuri-mu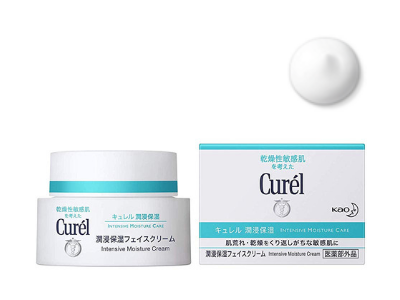 @cosme's Best Reviewed Product: Curel Intensive Moisture Cream
The final basic step is pretty recognizable even in the West. This is a final, emollient layer that seals in the moisture and ingredients you have added, and protects your skin from drying out overnight. We've all used a product similar to this! Some final step creams come formulated with active ingredients, but I recommend looking to add those ingredients as serums earlier in your skincare routine. In Japan, the best reviewed cream is currently the Curel Intensive Moisture Cream. Curel is a sensitive skin range, so this product is alcohol and fragrance free, and is suitable for almost everyone. It has a lightweight finish but is deeply moisturizing.
---
Sunscreen 🌤️
日焼止め | hiyaketome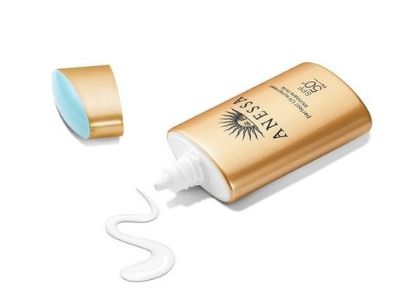 @cosme's Best Reviewed Product: Anessa Perfect UV Milk
Of course, this is a morning only step!
The last step to any morning skincare routine should, of course, be sunscreen, no matter the weather or time of the year. Even if you add only one type of Japanese product to your routine, I highly recommend making sunscreen your pick. A good sunscreen every day is the best anti-aging treatment you can buy, and the great thing about Japanese sunscreens is that there are plenty to pick from that feel like wearing absolutely nothing, so it's literally no trouble at all to protect your skin every day.
The best voted sunscreen in Japan is the Anessa Perfect UV Skin Care Milk. This is consistently on the top of the charts, so there probably isn't a safer pick for face and body use. If you prefer an alcohol free formulation, check out the also excellent Anessa Perfect UV Mild Milk.
Check out Anessa Perfect UV Skin Care Milk here!
---
What about sheet masks?!
In our next article, I'll cover some "special" additional steps like sheet masks, oils, sleep packs, and more, and suggest how they can fit into this basic six-step Japanese routine.
If you're shopping for Japanese skincare products, check out our range on Wonect! We have a range of authentic and fresh Japanese products shipped direct from Kyoto, Japan.
Japanese health and beauty products delivered worldwide at Wonect