Top 10 Budget Japanese Skincare and Cosmetics as Voted by Japanese Women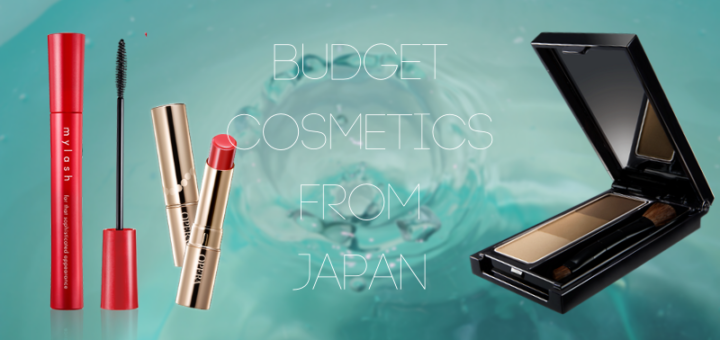 There's plenty of high-end Japanese brands with prices to match, like Shu Uemura or POLA, but the great thing about the huge Japanese beauty market is that competition is fierce. This means that there are also some super high-quality budget Japanese cosmetics out there… if you know where to look.
In this article, I'm going to give you the rundown of the 10 best Japanese products for "cost-performance", as rated by reviewers on @cosme. In other words, Japanese women consider every one of these products a steal for the price!
---
Cezanne Pearl Glow Highlighter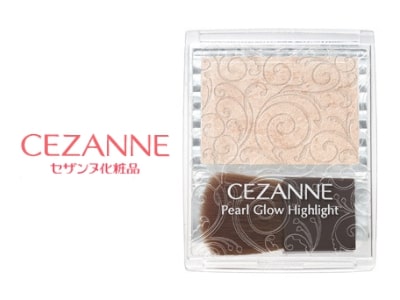 Currently number one best rated product in Japan for cost-performance is this highlighter from the budget line, Cezanne. This brand is well known for having a lot of very inexpensive cult products, including their blushes (more on them later!) and their excellent Make Keep Base, which some consider a dupe for the Sofina Primavista Long Keep Base UV.
The Cezanne Pearl Glow highlighter, which was released in late 2018, got a lot of attention straight away for being super flattering and brightening. Compared to a lot of other Japanese highlighters in this price bracket, it's pretty well formulated and intense. If you want a subtle cheekbone or nose highlight, one light layer will do it, but you can also layer it for a more dramatic look. It's also great as a point highlight for the inner corner of your eye or cupids bow.
---
Opera Lip Tint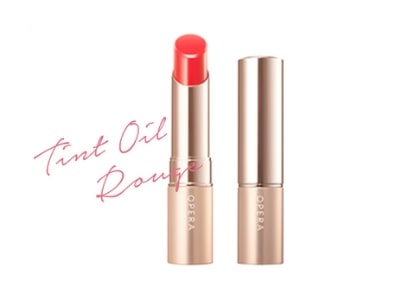 Opera Lip Tint won best cosmetic overall at @cosme in 2018, and its affordable price point, flattering range of shades, and sophisticated and comfortable wear has made this a real staple.
Its oil-based formula makes it hydrating and comfortable to wear, and its formula also reacts to the moisture on your lips, deepening the shade. This helps to counterbalance any natural wear of the product, keeping your color looking freshly applied for longer. They come with a soft sheen for a natural, translucent look that works for all kinds of situations, from office-wear to a pretty date look.
Get Opera Lip Tint worldwide here
---
Kate Designing Eyebrow 3D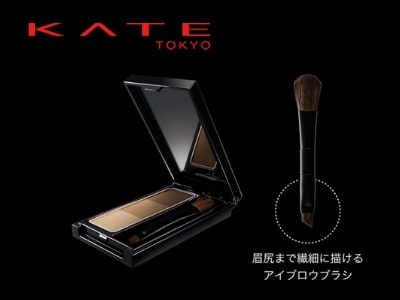 The best reviewed eyebrow product in Japan at the moment is the Kate Designing Eyebrow 3D palette. Reviewers praise its blendability, long-wear, and of course, the three shades. The two darkest shades are for contouring your eyebrow. Use the darkest shade on the inner corner of your eyebrow, and blend out with the lighter color to add definition to your face. The lightest color is a nose-contouring shadow, but it's also good as a brow shade for those with fairer hair.
The double-ended brush is for both purposes: use the finer brush for the eyebrow, and the larger brush for contouring your nose.
---
Naturie Hatomugi Skin Conditioner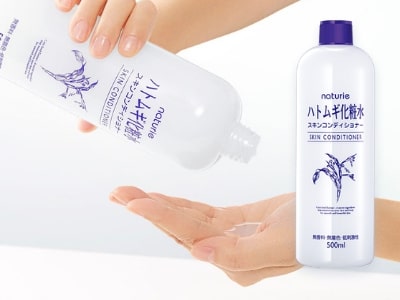 Of course, the Naturie Hatomugi Skin Conditioner is on this list! The huge, 500mL bottle, lightweight formulation, and pore-minimizing Jobs Tears extract makes this a staple in any Japanese skincare routine. Great for both face and body use, this is also the perfect choice of hydrating toner for a DIY sheet mask or cotton pack.
---
Excel Skinny Rich Eyeshadow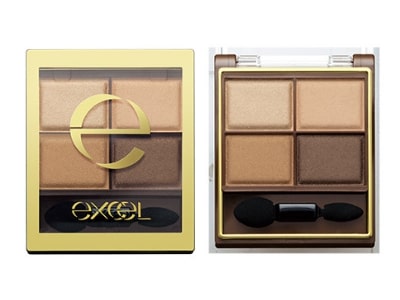 If you're looking for that soft and natural Japanese eye makeup look, look no further than the Excel palettes. Reviewers love the subtle gloss, rich formulation, and long wear, even on oilier skin types. The four shades help you easily build a graduated look, but they're pretty on their own as well if you're in a hurry. The double-ended applicator helps you easily apply the darkest shade as a smoky eyeliner.
---
Heavy Rotation Coloring Eyebrow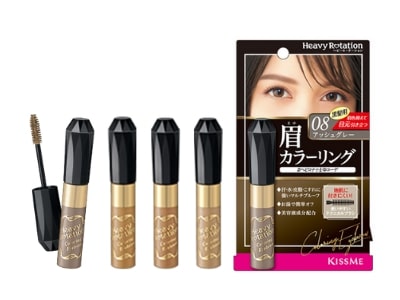 If you prefer a mascara-type eyebrow product, the Heavy Rotation Coloring Eyebrow is long-selling hit, and the best rated eyebrow mascara on @cosme not just for cost-performance but overall! Users like its bright color and how well it stays put during the day. This is a particularly good choice for anyone with dyed hair that wants to achieve a natural, matching look to their eyebrows.
---
Canmake Quick Lash Curler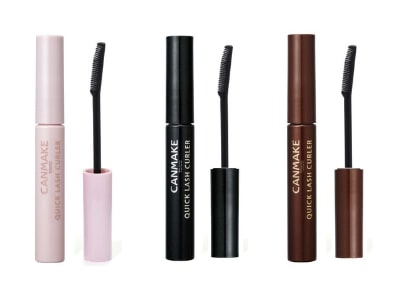 Canmake Quick Lash Curler is a mascara top coat that is designed to hold your curl all day long. You can use it on its own for a quick curling effect, or use it after a regular eyelash curler and mascara to maintain and boost the curl. If your eyelashes tend not to hold their curl, can also use it to touch up during the day. It comes in three colors, clear, black, and brown, all of which can be used on their own or over mascara.
Get Canmake Quick Lash Curler worldwide here
---
Cezanne Natural Cheek N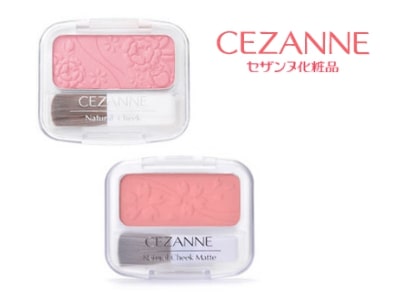 When it comes to cost performance, you really can't beat Cezanne. Their Cezanne Natural Cheek N range are known for their excellent pigmentation and on-trend shades. (Shade 16, Cassis Rose, is my recommendation!) Just don't bother with the enclosed brush– a real powder brush will give you a much better effect.
---
My Lash Advanced Mascara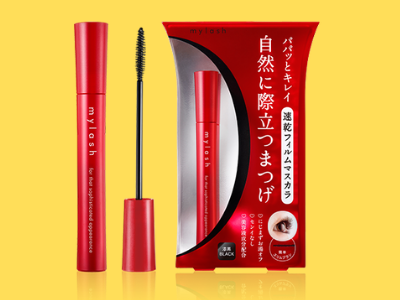 My Last Advanced Mascara has earned great reviews for its natural finish, long wear, and the slim brush makes it super easy to get to small lower and inner lashes without mess. It contains no fibers and is more of a lengthening than volumizing mascara, so it gives a very natural finish.
It's designed with a quick drying film formulation to set quickly and stay put all day, so this is a great mascara if you want a natural, quick morning makeup look for work or school. I personally use this mascara and can vouch for the fact that it really does stay in place!
---
Fino Premium Touch Hair Mask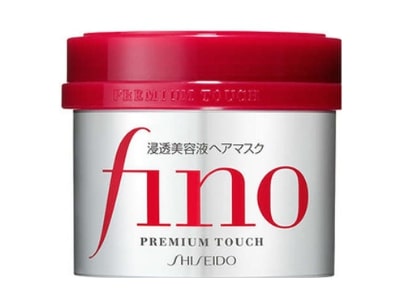 Our final budget pick is the Fino Premium Touch hair mask. Designed to give the same level of care for your hair that a serum gives to your skin, this mask includes squalane and royal jelly, this mask is designed to repair the texture of your hair.
Get Shiseido Fino Premium Touch Hair Mask here
---
What are your budget picks?
Personally, I'm a little obsessed with cost performance when shopping for skincare and makeup, and can personally vouch for a lot of the budget Japanese cosmetics products on this list. One of my personal favorites that just missed out on the top 10 (it'a number 13 at time of writing) is the Canmake Marshmallow Finish Powder which comes in a huge pan, cute package, and a sponge that is basically magic for retouching.
What are your favorite budget Japanese cosmetic products? Let us know in the comments!