*THE* Naturie Hatomugi Skin Conditioning Gel Review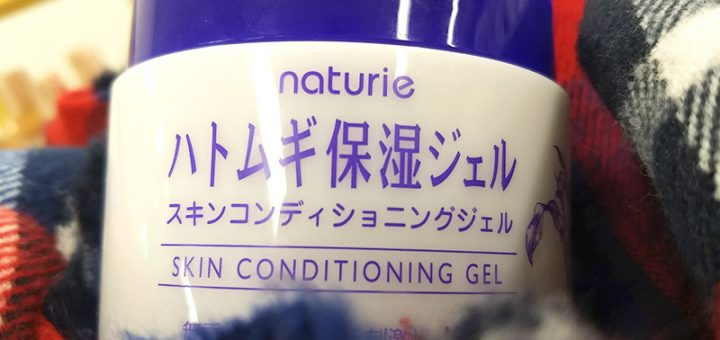 You can't see me, but here's me raising my arms in excitement – I'm going to be reviewing the Naturie Hatomugi Skin Conditioning Gel and talk about the Naturie Skin Conditioner Lotion too!
This excitement exists because the Naturie Hatomugi Skin Conditioning Gel is not only my favourite product among my skincare products, but it is also one of my top recommendations to anyone who asks. I will be sharing in this review how this gel performs in terms of skincare and cost, what reviews it has gotten (from the Japanese no less), and what it can do for you. But first up, about what this product really is.
---
Getting to know Naturie Hatomugi Skin Conditioning Gel
The Naturie Hatomugi Skin Conditioner Lotion and Skin Conditioning Gel were release in 2016 by the Imju Corporation (pronounced ee-myuu). Their relatively low price and the inclusion of Job's Tears extract has caught many's attention and loyalty. They went on to win awards in the next few years, winning high praise from users all around Asia.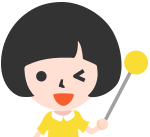 By the way, did you know that Imju Corporation is also in charge of the Cosme Award winning cosmetics brand, OPERA?
---
The key ingredient is Job's Tears Extract
The Naturie Hatomugi Skin Conditioning Gel stood out in 2016, because it was using Job's Tears extract as the moisturising ingredient when other brands were boasting their use of hyaluronic acid instead.
While the benefits of using Job's Tears for internal health benefits is well-documented, it is also understood for its topical benefits too, for example strengthening skin against external stresses and anti-aging (because of its moisturising strength). There is even research on how Job's Tears can have whitening effects, as some beauty products have already started using the results of this these research.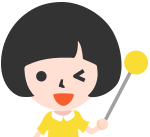 In Asia, drinking Adlay, Coix Seed or Job's Tears is also believed to provide beauty benefits too! (But please don't drink this gel…!)
Furthermore, this serum-gel also comes in a generous tub of 180g, which when you consider the price, it seems a lot more economical when compared to other similar products in the market. It can be used for both the face and body, day or night.
---
By the way, the other ingredients are…
According to the manufacturer, the ingredients include (google-translated):
Water, glycerin, DPG, dimethicone, ascorbyl tetrahexyldodecanoate, sodium tocopheryl phosphate, pearl barley extract, di (cholesteryl / octyldodecyl) lauroylglutamate, Crosspolymer of acryloyl / alkyl acrylate (C 10 – 30)), (crosslinked with acryloyldimethyl (meth) acrylate),Taurine ammonium / VP) copolymer, BG, PEG-12 dimethicone, Na hydroxide, carbomer, di (maleyl linoleic acid di (isostearyl / phytosteryl), octyl dodecyl myristate, tocopherol, methyl paraben
Hey! There's silicone and paraben in the gel!
That's right, and that is one of the key things you should be aware of when using this serum-gel. I won't be going through a discussion for these ingredients in this review, but it is my hope that you do revisit your belief and understanding about these ingredients to decide whether this is a suitable product for you and your skin!
---
Recommended uses for the serum-gel
The manufacturer recommends its use in a number of ways:
Use after a toner
When you don't want use a milk or cream product
As a moisturiser before moisture care
When you want a light, non-expensive moisturiser to use just as you exit the bath
Apply more to use as a gel face mask
As an additional, moisturising boost to use just before sleeping
Can be used on the body too
(source: imju.jp)
As you can see, this serum-gel is rather flexible in its use, which isn't something we can do so easily with more expensive options. This is most certainly one of the strengths of Naturie Hatomugi Skin Conditioning Gel.
---
Personal Review of Naturie Hatomugi Skin Conditioning Gel
If you have never used Naturie's Skin Conditioning Gel, then you might get a pleasant surprise. The outward appearance of this gel is simple and unassuming. But inside, it's a storm of moisturising ether, eager to be absorbed as a magical essence of magnificent beauty.
I kid. And as with most beauty products, some will work for some and others not so well. However, I am happy to report (again) that my experience with the Naturie Hatomugi Skin Conditioning Gel is a happily ever after.
---
The marriage between gel and skin
The texture of the Naturie Hatomugi Skin Conditioning Gel is of a silicon lightness. It is also sticky, but in a moist way, not the frustratingly persistent way. What this means is that as you apply the gel across your skin, you will find that it spreads pleasantly and easily. As the gel thins, the whiteness turns translucent, leaving a glossy shine.
Now, some may mind this, but the shine is likely stay a short while until the skin fully absorbs the gel. So you'll discover that the gel doesn't absorb fast, but instead absorbs effectively. Once you have the gel set and absorbed, the gloss will be gone and you'll be ready to continue with your skincare routine.
I did not feel that the gel is very penetrating (especially when you compare with products like HABA Squalane or Obagi C), however it is great as a moisturiser that doesn't leave my skin crying for attention. It is also flexible when I need just that little boost after bath time or for use on the body when winter visits. I also often use more of it as a pick-me-ups for those dreary mornings. I'd say my skin and Naturie Hatomugi Skin Conditioning Gel has a great relationship.
---
Gel vs Lotion: Commitment Issue?
Having compared my experience with others' experience, I realised that many shared my preference for the gel over the lotion.
The Naturie Skin Conditioner Lotion looks like a milky lotion that feels moisturising too. Unfortunately, the difficulty I had with the lotion was a small but significant one. The length of time for my skin to absorb the lotion was much longer than I anticipated. It felt like the wait was a wrench in my skincare progression.
Is it a deal-breaker? Probably not. Remember both the Naturie Gel and Lotions have won awards and the attention of many. So, I'd say that here is a preference split. Will I "date" the Naturie Skin Conditioner Lotion again? Probably not.
---
Cost-performance
Let's face it, getting a complete set of skincare products can be costly. (Sure, there are free alternatives, but I believe it is worth spending to save time and effort.) Thus we naturally pay attention to prices while weighing it against benefits and usage.
If affordability is the number one priority on your list, then the balance between price versus benefits is going well in your favour. The Naturie Hatomugi Skin Conditioning Gel is sold at about 972 yen for a whole tub of 180g! It's quite the catch.
It's cost effective, not cheap…!
Now I don't say it's cheap, because I would suggest using just a little more each time, especially for cold, dry days. I do feel that the Naturie Hatomugi Skin Conditioning Gel is not moisturising enough for demanding days. For summer days, it's enough for me (my skin type is oily). In fact, what I do is get Nivea Creme, which is another really cost-effective product, and layer it together with the gel. Slight extra cost, wonderful moisture boost, still at excellent cost-performance.
And do remember that we are not comparing with more unique moisturisers, for example the amazing one-drop moisturisers from HABA Squalane. Different products should appeal to a different crowd, because they solve different concerns. Therefore I would say the Naturie Hatomugi Skin Conditioning Gel is a must have for anyone who wants a flexible beauty product to boost their moisturising efforts in whatever area they want, while also not wanting the worry of overusing a good product.
---
What do others say about Naturie Hatomugi Skin Conditioning Gel
Wonect Starlet reviews
Our very own lovely Starlets have shared how well Naturie Hatomugi Skin Conditioning Gel has worked for them.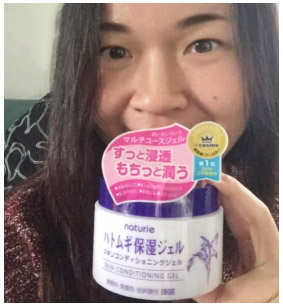 "It is a holy grail. The dry weather in Finland means we need a lot of tender-loving care on our face, neck and hands. I usually use Lancome/ SK-II but they are super expensive!!! Yet honestly I'd never seen a product as cost-effective as this. This Naturie skin conditioning gel includes hyaluronic acid and tears of Jobs abstract, is gel-like and easily absorbable." (Wanwei, Finland, Wonect Starlet)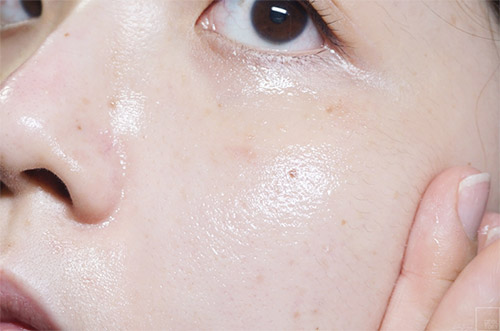 "It has a wobbly texture just like pudding. Should I say it's brighter than aloe vera gel? It doesn't have any unique smells. It is also scentless, so you won't feel a repulsion to it! The translucent gel type feels good when using it, as it has a high moist density and is soft to the touch. Right now only Hatomugi's Lotion is being sold here in Korea. Why is it only selling the lotion… furthermore it's bound to be a popular item. Personally I think the moisturising gel is more effective than the lotion." (ddtory, Korea, Wonect Starlet)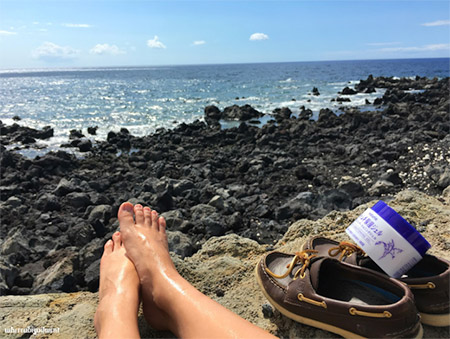 "I've continued my way through the tub at a steady rate. Naturie recommends that you spread two 500 yen coin-sized dollops worth of product across your face, which makes for a really lavish yet inexpensive hydrating face mask. Leave it on for five minutes, then gently but firmly press the excess in. This might be a little excessive for day use, but it's become my go-to nightly routine. My skin still looks as plump and radiant as it did when I was on holiday, which is no mean feat." (Abigail, Singapore, Wonect Starlet)
---
@cosme reviews
Naturie Hatomugi Skin Conditioning Gel is currently scoring a 4.8 out of 7 with 4344 reviews on @cosme, which means it is considered an above average product in the @cosme community. As always, I'll share some of the pluses and minuses from the reviews, because I believe both to be important.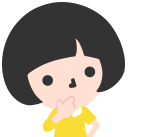 If you are unfamiliar with @cosme, it is a Japanese review site for beauty products. You can find hundreds of thousands of reviews for beauty products by the Japanese, which makes it one of the most popular and trusted sites for beauty products in the world.
The pluses
"Used after toner. The gel has a watery feel, while giving my face a bouncy texture. I like that it has no oil content in it. I also think the large amount will also help in the dry periods." (Age 27, Normal Skin, 6 stars)
"The gel is jiggly and I like how it applies smoothly on the skin. I'm busy with raising children, so having an all-in-one product really saves my time. Feels like I have found the ideal product for me, and I'll probably purchase it again." (Age 29, Combination Skin, 6 stars)
"I always have a bottle of Naturie Hatomugi Skin Conditioner Lotion ready at home. When I decide to try the gel version, I found the moisturising strength to be very high. Furthermore, the skin feels light and fresh after use, so it's a very good thing for anyone who dislikes stickiness from skincare products. The best thing is its cost-performance!" (Age 39, Dry Skin, 6 stars)
The minuses
"There were no differences even as a moisture booster on the face. Recommended if you are using for body care ♪ 2 stars only for even calling itself an all-in-one!" (Age 37, Combination Skin, 2 stars)
"I bought this because the reviews were good, but regretted… It was smoothly dry, like a silicon film. The gel has silicone and polymers. While there is no harm in using silicone, I personally avoid using products that contain them." (Age 32, Combination Skin, 1 star)
"I used this on skin areas that tend to be dry. It might be good for summer, but it's not moisturising enough for winter." (Age 24, Dry Skin, 3 stars)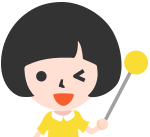 Negative reviews are also important to get both sides of the tale, so we can have a more accurate expectation for any product.
---
Also a winner of the Cosme Best Cosmetic Awards
Speaking about @cosme, most of us will be familiar with @cosme Best Cosmetic Awards. The Naturie Hatomugi Skin Conditioning Gel alone has won four awards. Although it has won twice in 2016 (including 2nd place for Best Serum), it was also first place in 2017 Cosme Best Cream/All-in-One that raised it to Asian market fame. Finally this year, winning 2018 Cosme Best Cream/All-in-One cements this serum-gel as mainstay among its fans.
---
Conclusion: Should you use this too?
I remember the first time I got to know about the Naturie Hatomugi Skin Conditioning Gel. It was at the Matsukiyo at Shinkyogoku (a drugstore in Kyoto). The shelf for the moisturising gel was empty except for a few bottles of Naturie Skin Conditioner Lotion. Had I known then what I feel now, it would have been devastating to know that I can't have a product I want.
And now the product I love is available for everyone to try. If the Naturie Hatomugi Skin Conditioning Gel having won the Cosme Best Awards doesn't convince you to try it out, then you may want to consider my review to try just one tub of this wonderful gel out. If it works for you, fantastic! Another cupid throws a party.
If it doesn't work for you, or you think this is not a product for you, then I will just cover the ears of my two tubs of Naturie Hatomugi Skin Conditioning Gel and whisper, "I still love you, no matter what the world says."
If you're shopping for Japanese products, check out our range on Wonect! We have a range of authentic and fresh Japanese products shipped direct from Kyoto, Japan.
Japanese health and beauty products delivered worldwide at Wonect
---