6 Affordable, Multipurpose Japanese Cosmetics for Travel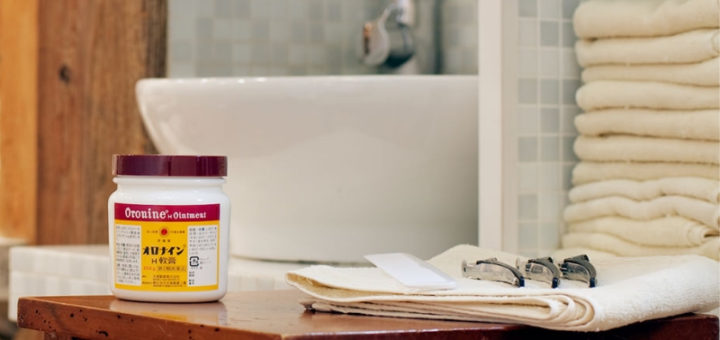 We're all gearing up for a super-sized Golden Week here in Japan– many of us are getting a full 10 days off in a row thanks to a cluster of public holidays and the start of the Reiwa Era.
So, as our last post for the Heisei Era, we decided on a travel theme to celebrate our upcoming holiday! Here are six multi-purpose Japanese products that are sure to save you both money and space in your suitcase on your next vacation, whenever that is!
Save your money for a cocktail on the beach or a ski ticket and travel light with these six Japanese products that are perfect for travel.
---
Cezanne UV Ultra Fit Base
The Cezanne UV Ultra Fit Base is a personal staple in my routine because it gives good UV protection( SPF36・PA++), serves as a good flaw-covering primer, and is also pigmented enough to stand on its own. When my skin is behaving itself I often just wear this and some Canmake Marshmallow Finishing Powder. If you're traveling light, you can get your base makeup done with just this product!
It comes in three colors, Light Beige, Light Peach, or Light Blue. If you're planning to wear it on its own, you might want to stick to Beige or Peach.
---
The Product Hair Wax
The Product Hair Wax has been sweeping the awards for the best hair styling product at @cosme for the last few years now. The reason for its popularity is that's not just to an additive-free, organic hair wax that gives a natural finish– you can literally use it from head to toe! Take this jar on your next trip and use it for your hair styling, lip balm, hand and body cream, and as a deep moisturizer dry heels, knees, and elbows.
---
Hiteeth All In One Gel
Hiteeth All in One Gel is a uniquely textured toothpaste, rinse, and mouthwash in one. It's formulated with stabilized ion ingredients and botanical cellulose gum to loosen impurities and draw them away from the teeth and gums.
You can use it with a brush like regular toothpaste, or simply gargle with it for 20-30 seconds if you're on the road and need to freshen up. It comes in a convenient 35mL size, so you can even bring it on the plane with you.
---
Oronine H Ointment
This is staple in Japanese medicine cabinets, and it's a must have item when I travel as well! This thick, antibacterial cream has got me out of a lot of scapes. You can apply it disinfect and help quickly heal acne, cuts, small burns, blisters, chafing, cracked or dry skin– all the minor but painful things that can happen during a trip to derail the fun you're having. It comes in a sizes up to 250g, but a little goes a long way, so I recommend their small 11g tube for travel. I recently took an overnight trip to Kobe and woke up with cracked corners of my lips from the dry hotel room air… luckily I had a tube in my makeup bag!*
* Full disclosure, I'm not actually sure if you're supposed to put it near your lips… obviously I did and I'm still alive, but maybe don't take that as a tip. I was desperate!
---
Saborino Morning Mask 5 Pack
We all know that Saborino Morning Masks usually come in packs of 30, but did you know you can also get smaller trial sizes too? These come in resealable, ziplock bags, so you can throw them in your luggage and leave your morning cleanser, moisturizers, and primer at home. Combine these with an all in one gel for evening skincare and you're set!
---
Nature Conc Medicated Moisture Gel
Speaking of all in one moisturizers… which one is the best for travel? Of course the first one that comes to mind for me is our office favorite, Naturie Hatomugi Moisturizing Gel. (Read Roger's ode to his beloved Hatomugi Gel here!)
The only downside to the Naturie Hatomugi gel (and it's usually an upside) is that it's big! Sure, you can decant it, but there's actually another great and affordable all in one gel that is super well reviewed in Japan, but doesn't get talked about as much overseas.
Nature Conc Medicated Moisture Gel is an all in one that can replace your moisturizer, lotion, serum, cream, mask, and makeup primer. It's medicated with with active ingredients: placenta extract as a whitening ingredient, and dipotassium glycyrrhizate to prevent inflammation. It also contains evening primrose oil, seaweed extract, and hyaluronic acid, yuzu ceramides, hohoba oil, sunflower oil, and rosehip oil… phew!
This one costs about the same as the Naturie Hatomugi gel and is about half the size. You might assume the Hatomugi gel gives you more bang for your buck, but while I love it like crazy, I don't think it can really cover your whole skincare routine like the Nature Conc Medicated Moisture Gel does. If you want to travel light on a budget while keeping your skin looking highly Instagrammable, check this one out!
---
Multipurpose Japanese Cosmetics
If you're shopping for Japanese cosmetics, check out our range on Wonect! We have a range of authentic and fresh Japanese products shipped direct from Kyoto, Japan.
Japanese health and beauty products delivered worldwide at Wonect