A Little Love for Suqqu Musculate Massage & Mask Cream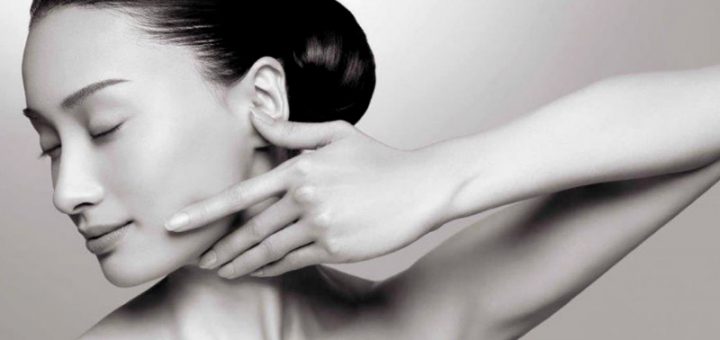 We hear a lot about the benefits of facial massage– it boosts circulation, drains the lymph nodes, and releases tense muscles. For some, making time to follow a nightly massage routine comes naturally… but some of us need more help!
I've found that having a product I love to use is the biggest key to sticking with a new routine. Luckily, there are a number of great Japanese facial massage products to choose from. If it's your first time trying facial massage, one of the most popular is Suqqu Musculate Massage & Mask Cream. In fact, readers of Biteki magazine voted it the best massage product in the last year's Readers Awards.
Suqqu Musculate Massage & Mask Cream is for use with their their gankin, or facial muscle, massage routine. This routine has been so popular in Japan you can book gankin experience sessions in Suqqu stores!
---
About Suqqu Musculate Massage & Mask Cream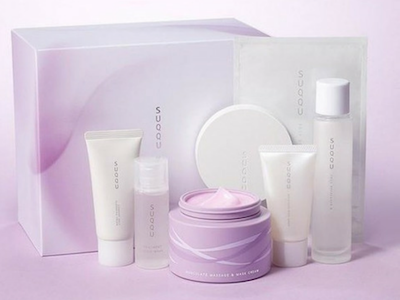 Suqqu's Musculate Massage & Mask Cream is designed to be used alongside facial massage, delivering concentrated hydration that leads to supple and bright skin. Suqqu's massage routine involves consciously caring for the muscles, bones, lymph nodes, and circulation in your face and neck.
The cream itself contains skincare ingredients that boost the effects of the massage by adding hydration to the circulation-boosting, skin firming benefits of massage. Suqqu carefully created the cream with the perfect traction and grip so that you can achieve a super effective massage. As the name suggests, you can also use it as a mask!
Suqqu recently released a massage set centered around the Musculate Massage & Mask Cream. This set comes in a limited-edition scent of blackcurrant and blackberry, and includes other popular Suqqu products. You'll get their Comfort Melt Cleansing Cream, Treatment Liquid Wash, Face Refresher toner, and Face Stretch mask, which tones and lifts the face. This would be great as a gift… for yourself?
---
How to Use Suqqu Musculate Massage & Mask Cream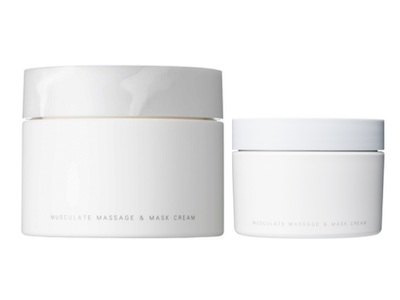 Here are Suqqu's instructions for how to use the Suqqu Musculate Massage & Mask Cream:
Use the included spatula to take an adequate amount in the palm of the hand. Spread on your face, avoiding the eyelids and mouth area. After massaging your face, rinse with water or use the included sponge cloth to gently wipe away the cream. If using as a mask, apply to the whole face and leave for two to three minutes. Wipe away with the sponge cloth or carefully rinse off.
This video shows you exactly how to do Suqqu's massage routine! The captions are in Japanese, but anyone can follow along by just watching the demonstration and diagrams. 
---
The Suqqu Musculate Massage & Mask Cream Enkakou Set is a strictly limited edition product, so if you or someone you know needs a bit of TLC, check it out on Wonect.com!
More details on Suqqu Musculate Massage & Mask Cream Enkakou Set here
We also stock a range of other Suqqu products, including their cult favorite, @Cosme Best Cosmetic Award winning Designing Color Eyes palette.
(images via suqqu.co.jp)