Reviewing Dr.Ci:Labo UV&WHITE Moisture Gel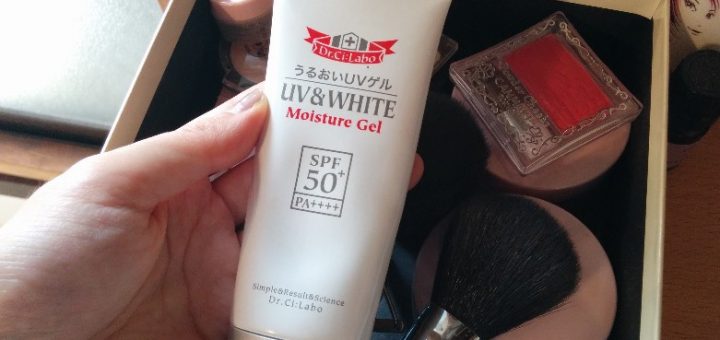 Have you heard of Dr.Ci:Labo? It's one of widely know Japanese cosmetic brand which is well know for Aqua-Collagen-Gel. They actually have different kinds of products such as cleansing oil, make up products, but we'll be looking at its UV&WHITE Moisture Gel today.
Their products are basically categorised into these lineups: basic, aging care, whitening, vitamin C, sensitive and anti-acne. Dr.Ci:Labo UV&WHITE Moisture Gel is in the whitening lineup, meant for UV care and brighetning your skin tone at the same time.
What is UV&WHITE Moisture Gel and how to apply?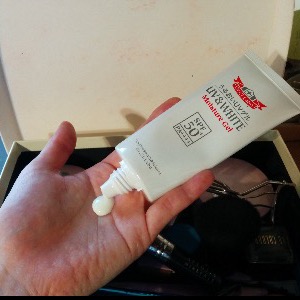 It's gel type UV protector, but it's not just a sunscreen. Dr.C:Labo UV&WHITE Moisture Gel 50+ is:
SPF 50+ PA++++
For face and body
Waterproof, but there is no need to use cleansing, just wash off with face wash soap
Free from paraben, alcohol, coloring, scent, mineral oil
Skin care elements added such as collagen hyaluronic acid,
How to apply
Take 2 cm diameter on your palm, spread it on your face evenly.
UV protection and a lot more in one product!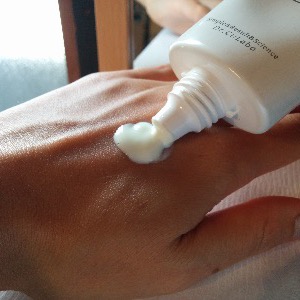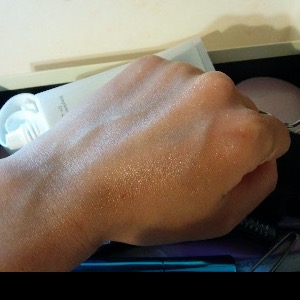 The gel itself is white and the texture is soft, more milk than gel. According to their official website, Dr.C:Labo UV&WHITE Moisture Gel is the very moisturising type among Dr.Ci:Labo UV care lineup. I could tell that when I apply it on my face. It can be smoothly spread on face, and doesn't leave white cast at all.
This is not just for UV protection, but also for skin care at the same time. I recommend Dr.C:Labo UV&WHITE Moisture Gel especially for those who wants to moisturise your skin while protecting your skin from sun rays.
But it may not go well very much with powder foundation. It could make it difficult to apply powder foundation evenly due to its richness of moisture. I can say it is the good solution for the liquid foundation-users wit dry skin type.
The reason I like it is that it has high SPF, but gentle to skin without leaving white cast. I found it on searching for gentle to skin – UV protection milk or gel for face with high SPF, which also can be used before make up.
If you think you're rather lazy person on making up in the morning, Dr.C:Labo UV&WHITE Moisture Gel may be the choice for you to shorten your make up time by doing skin caring, UV protection and make up base at one time!
---