A Veil For Wavy Hair! Mucota Adllura Aire 09 Review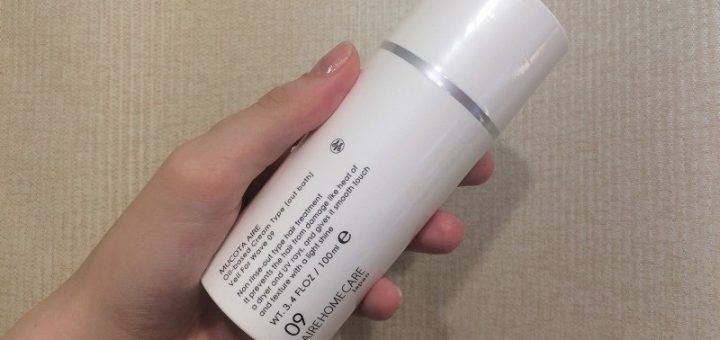 Hi everyone, it's Ina. This time I'm taking a look at a hair treatment from the Mucota Aire Home Care range. There are a few different leave-in products available, but I tried out their MUCOTA Aire 09 treatment.
Packaging
The MUCOTA Aire 09 treatment comes in a 100ml bottle with a pump top. As you can see, it says in English that the treatment protects the hair from heat damage and UV rays, leaving it with a soft texture.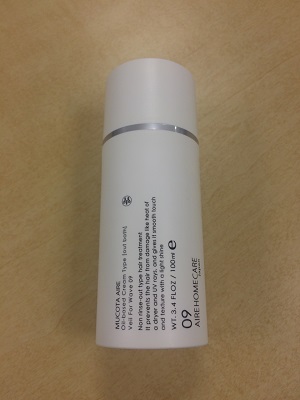 More details on Mucota Adllura Aire 09 Veil For Wave Treatment here
Although that part's written in English, the ingredient list and instructions are in Japanese, now that's curious… Well, as you may know, Japanese people like to put random English words on things to make them look "cool", a bit like the way people in Western countries get tattoos of Chinese characters they can't read XD So I'm glad that at least the English on the bottle makes sense!
The instructions say to apply the treatment to towel-dried hair, concentrating on the ends. You don't need to rinse it out. After that, you can dry your hair as normal.
Using the Aire 09 treatment
The treatment itself is white and feels quite silky. It absorbs very easily into the hair. The pump-type bottle is convenient to use. I really like the floral smell.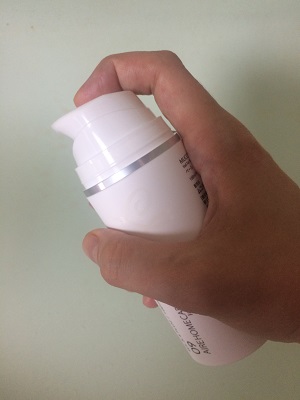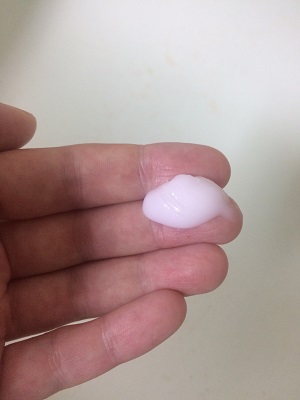 Impressions of MUCOTA Aire 09
The treatment does give a soft texture to the hair and has a great smell. I'm not sure if it was supposed to enhance my natural waves, but I don't think it made much of a difference to the shape of my hair.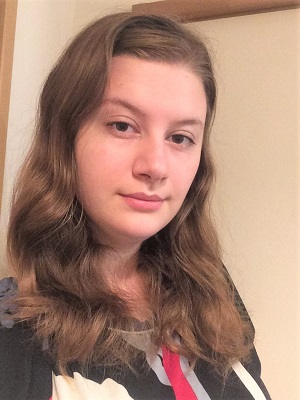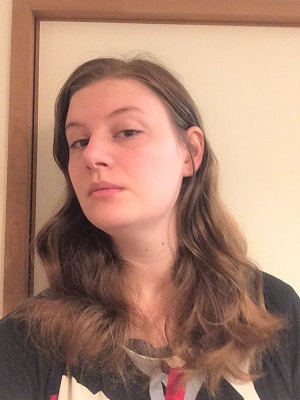 I can't tell whether it's very effective at protecting from heat and UV damage without using the product for an extended period of time, but my hair didn't feel too dry or frazzled after blow-drying or straightening.
There wasn't an overwhelming difference before and after using the treatment, but I didn't notice any negative effects and I like the smell. I'll probably continue using this as protection before straightening or curling.
My hair routine
I've written a few reviews for hair products now. At the moment I'm alternating the Tsubaki shampoo that I reviewed and Paul Mitchell's Tea Tree shampoo that I've been using for a year or two on and off (it's pricey but effective!), They both work well for my slightly oily hair, but sometimes I like to change up the scent.
I don't always use a treatment, but recently I've been using Pantene's Miscellar Treatment. It's very gentle and doesn't weigh down my hair or make it feel greasy.
I need to get a haircut again soon to get rid of a few split ends. I'm one of those people who really hates going to the hairdresser though, so I always put it off and only go every 6 months or so (>_<) Getting a haircut in Japan is pretty similar to Europe, but when they're washing your hair they put a kind of veil over your face so you can't see the hairdresser. I guess it's to prevent your face getting splashed. They've really thought of everything…
---