Milbon Elujuda Sun Treatment Serum and Emulsion Review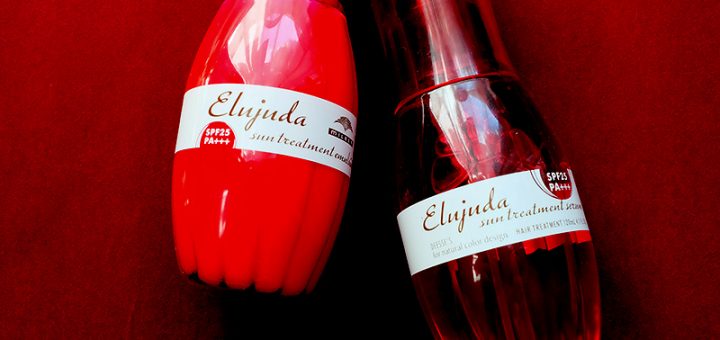 These days, we're all very aware of the damage heat styling and treatments can do to our hair. But have you considered the damage the sun is doing? Our hair often takes the brunt of UV rays, but even if we religiously apply sunscreen to our face and body, we often forget to take steps to protect our hair from damage. Even worse, the products designed to protect our hair from the sun often leave the hair feeling dry or stiff.
Milbon claims their Elujuda Sun Treatment Serum and Emulsion products combine sun protection and hair repair products in one, leaving your hair both soft and protected from the sun. Do they live up to their promise? I tried both to find out!
---
Product details for Milbon Elujuda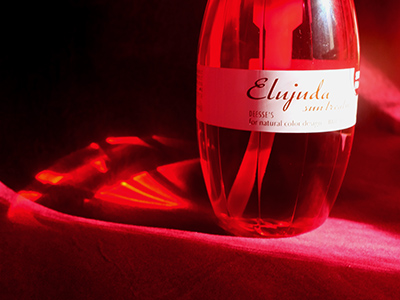 I consulted the Milbon website for the official instructions:
How to use

Apply to towel-dried hair. Take an appropriate amount and apply the product by running the fingers from the middle of the hair to the tips. Massage the remaining product to the crown of the head that is most exposed to UV rays. This product can be applied to the scalp on days where you need extra protection.

Amount to use

Short hair: 1 pump, Medium length hair: 2 pumps, Long hair: 3 pumps
This product as listed as SPF25 PA+++, however Milbon points out on their website that the term "SPF" describes how the sunscreen will protect the skin. In other words, this specification is only a guideline, and in this case it's been based on how the product will work if you apply it to the scalp.
---
What's the difference between Milbon Elujuda's serum and emulsion?
Here's a translation of Milbon's product descriptions:
Milbon Elujuda Sun Treatment Serum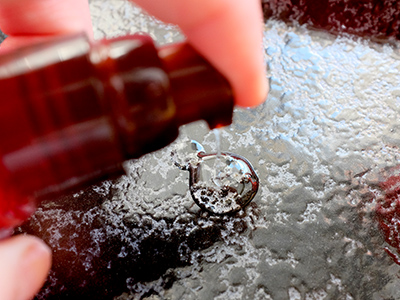 A smooth oil type. Your fingers will glide silkily through your hair after applying. Formulated with baobab seed oil to care for the hair. Baobab oil is a softening oil that can also be used on the skin. It sinks into the hair's cuticle to give hair with movement.
Milbon Elujuda Sun Treatment Emulsion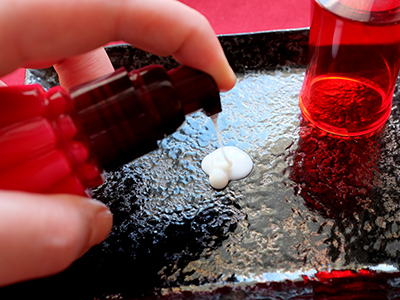 This is a creamy milk type emulsion that leads to soft hair. Includes hydrolyzed baobab extract. The organic acids included in baobab permeates the hair to help the hair retain its moisture. Leaves the hair highly moisturized.
You may read these descriptions and think both versions sound somewhat similar, and to be honest, they are. After about a week or two of using one or the other, I was still struggling to articulate the difference between the two. So to be more rigorous, I decided to divide my hair in two and use one product on each side.
I did see the differences more clearly this way. While both sunk in well, the serum disappeared very quickly into the hair. After blow drying the hair, I examined both sides closely. In my experience, the serum is good for detangling and gives a very smooth, lightweight finish. If you don't want to lose any volume, this is the one to go for. On the other hand, if you want to reduce frizz, I'd recommend the emulsion. To put it another way, I preferred the feel of the hair on the serum side, but preferred the look of the emulsion side.
---
My results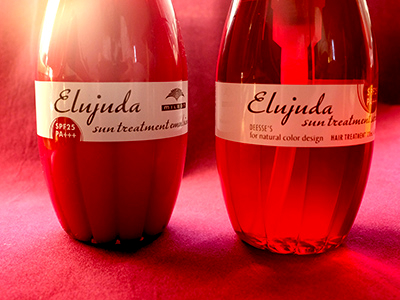 I walk a very fine line when it comes to hair products, because it only takes the tiniest extra amount to turn my hair from nicely conditioned to looking unwashed. I was particularly concerned with using the right amount the oil type serum, but it turns out I didn't need to overthink it. Both types absorb really nicely into the hair rather than just coating the strands. My ends are also a little dry at the moment, and both types really seemed to sink in and soften the damaged areas without weighing down healthier parts.
While I would need a much more rigorous test to judge how well this product protects against UV damage, I did feel a nice sense of peace of mind using these products. My go-to hair treatment lately has been Oshima Tsubaki Oil, which I like a lot, but sometimes I think of how bad tanning oil is for the skin and wonder if hair oil and UV radiation is a good combination. I really like the fact that these products combine the smoothing benefits of oil with UV protection!
---
Recommendations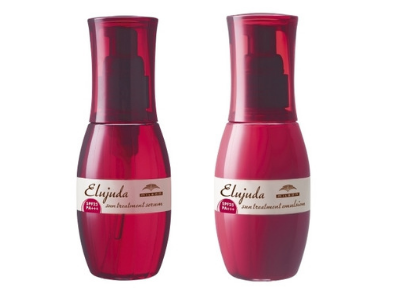 While I wouldn't rely on this product alone if you're in the sun for hours each day, Milbon Elujuda Sun Treatment Emulsion and Sun Treatment Serums are a good choice for everyday damage prevention. If you already use a leave in conditioner product or hair serum, these products are softening and lightweight with the added benefit of zero-effort UV protection. 
For more information about these products and others from the Milbon Elujuda line, check out the Milbon brand page at Wonect.com! We also carry Milbon Linkage, Lifa, and Neu Due lines!