What They Don't Tell You About Sulphate-Free and Silicone-Free Shampoos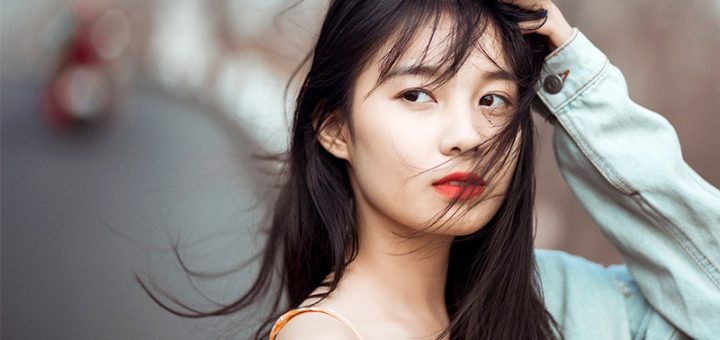 Knowledge is power, ladies and gents (yes, we know you power beauty product users are out there, guys!). That is why today we are going to show you how to be fearless in face of using silicone and sulphate shampoos. Feeling courageous enough to toss your silicone-free and sulphate-free shampoos out the window?
No, don't do that. But yes, it's quite a bold statement to make when most people are going for silicone-free shampoos or sulphate-free treatments these days. However, whenever something becomes a buzzword, we want our consumers to stay alert and learn the "why", so that you have choices in making smarter buying decisions. If you are following this blog, you are already know the benefits of being wise about what you use!
And that wisdom will allow you to know when to use silicone and sulphate shampoos. Oh yes, they have their uses, which may or may not play a role in your haircare regimen. So let's find out what these roles are, by first understanding what these chemicals are.
---
Silicones vs Hair
Silicones are basically chemical compounds of silicon and oxygen that are found in many products, including haircare and skincare. The easiest way to think of these is how they coat the hair as a barrier. They also do not meld with water well, which can make them hard to wash off effectively.
We can identify these ingredients by the "-cones" in the names, such as dimethicone and cyclomethicone.
Merits and demerits of using silicones
Merits
The ability to coat the hair gives us various usages for silicone, for example hair repair. The most notable merit is probably as a barrier to prevent moisture lost in the hair. The science behind is that it decreases the porosity of our hair, so while the shampoo replenishes the moisture content in the damage hair, it also forms a coat to prevent loss of moisture.
The "pseudo-benefit" is it makes the hair looks shiny after use (which we'll talk more later). It also makes the hair smoother, so that users with long hair will have less entanglement.
Using silicone shampoos gives a barrier to prevent moisture lost in the hair.
Demerits
Some silicone substances are difficult to wash off. If we use low-grade shampoos, they will leave behind residue that builds up in the hair. To remove them, we are probably going to need to use very strong shampoos, which some of us may dislike. We are talking about sulphate-based shampoos (or some of you may know as clarifying shampoos), which may lead to other issues like irritation and over-stripping the scalp of moisture.
The biggest issue is probably an environmental issue, which has nothing to do with haircare! Environmentalists have been encouraging the use of non-silicone because the widespread usage cause bioaccumulation, ie accumulation in organisms. There are soluble silicone compounds, but they are expensive, and may make their way into the cost of the haircare product.
Why should you should use silicone-free shampoos?
Other than environmental concerns, you'd want to use silicone-free shampoos if residue builds up easily for your hair. If you do not have a good shampoo that can wash your hair properly, then silicone-free shampoos are going to be easily for you. This is recommended if you have a simple haircare regime that doesn't require to address any hair concerns.
You'd want to use silicone-free shampoos if residue builds up easily for your hair.
Hair type matters too!
Our hair type and texture matters when deciding if we'd want to use silicone-free shampoos. For example, if you have thin and fine hair, silicone-free is preferable. Remember that silicone compounds gives us that veil around the hair, which weighs it down. In addition, it might make it look greasy.
And the right situation to use silicone shampoos?
For one, users with thick and coarse hair may benefit from using silicone shampoos. It'll help hair to be smoother and give you more control over it (eg. less entanglement).
The other cause for use is how it protects the hair from loss of moisture. What many hair damage repair products does is that the silicone will give a protective barrier around the hair strands, while their moisturising ingredients repair damages underneath. (This is the same is makeup that contains silicone, where beauty ingredients beautify the skin while a protective layer protects it.)
On top of using silicone shampoos, we should have a good sulphate-based shampoo in our haircare lineup to ensure any residue in the hair is cleaned off properly.
Appropriate shampoos for individual hair concerns
We also mentioned the "pseudo-benefit" of having shiny-looking hair. It's not shiny hair, but shiny-LOOKING hair. It is only a superficial solution to, for example, frizzy hair. Furthermore, overuse can lead to losing the shiny effect, which probably contributes to the urban myth of changing shampoos once in a while because they "lose effectiveness". Choose appropriate shampoos that get to the root of your hair concern, be it silicone or non-silicone.
---
Sulphates vs Hair
Sulphate shampoos also get a bad name because their sulphate-free counterparts. Sulphate compounds are surfactants, which mix well with both water and oil. This sounds great for ensuring a thorough clean for our scalp and hair, but the issue is that sulphates are really strong. So strong, it can lead to concerns like stripping our hair of moisture.
These substances are usually called SLES (sodium lauryl ether sulfate), SLS (sodium lauryl sulfate), and ALS (ammonium lauryl sulfate).
Merits and demerits of using sulphates
Merits
Clearly, it's their cleansing strength! If we want to make sure to get rid of unwanted residue in our hair, sulphates are the most accessible for this purpose. While there are improvements in beauty technology with sulphate-free shampoos these days, sulphates shampoos are the most common haircare products available.
Sulphates are the most accessible for cleansing strength.
Demerits
Sorry for mentioning the third time, but sulphates are so strong that they may remove water and oil content from our skin, which in extreme cases can lead to dryness in the scalp. They are great to remove grease in scalp, but it's not really what we want when constant use would remove natural oil from our scalps.
When to use sulphate or sulphate-free shampoos?
You should use sulphate-free shampoos almost every day, because using sulphate ones daily can be detrimental to scalp health, since the loss of water and oil content in the scalp will weaken it and make it sensitive, and subsequently impacting hair quality.
Also, if you have sensitive skin, then you'd want to avoid using sulphate shampoos too, because they are likely to be too stimulating for the scalp.
Using sulphate shampoo daily can be detrimental to scalp health.
"Sulphate-free almost every day?"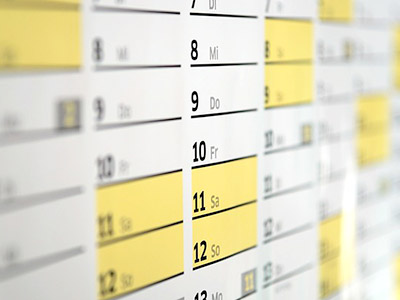 Some of our readers will want to use sulphate shampoos once a week, mainly to remove any buildups like grime and dirt that accumulates during the week. You may want to consider getting one if you apply hair styling products on a regular basis (especially for the gents who use hard waxes regularly), or if you find your hair getting greasy or clunky from the environment or from use of multiple hair products.
Use sulphate shampoos once a week to remove buildup in the hair.
Hair type and texture matters… a little!
Most hair types do not need to use sulphate shampoos, especially if you have newly-coloured hair or hair that can go without washing every alternate day. However, sulphate shampoos can foam much easily, so it can be easier to wash thick locks of hair.
---
A word of caution!
Just because products advertise themselves as "silicone-free" or "sulphate-free", doesn't mean that they do not have other substances that are harmful for our scalps! Furthermore, "sulphate-free" still uses other agents to clean, and still remove natural oil from your skin, so we want to look for gentle hair products.
Just because they are "silicone-free" or "sulphate-free" doesn't mean they do not have other substances that are harmful for our scalps.
---
Are you fearless now?
You may not use silicone or sulphate shampoos, but now you know why they are not harmful to your hair if used correctly. What is important when considering to use them or not really boils down to what your needs are: your scalp type, your hair texture, your current beauty regimen etc. While buzzwords like "silicone-free" and "sulphate-free" are leading the trend of manufactured haircare products, it does not mean the other shampoos should get a bad name. In this case, we learn that there is no need to shun such haircare products if our individual needs call for them.
Of course, if you are concerned for the environment, then you can look for non-silicone shampoos or switch to different product combinations. And if your scalp is sensitive to sulphate shampoos, please do not even consider!
If you are at ease at choosing silicone or non-silicone shampoos (sulphates too) now, then maybe you'd want to learn more about the three types of shampoos you can choose from. Or maybe you'd like to read the introductions to Shiseido or Mucota Adllura shampoos!
---