Hair Straightening Treatments: How to Use, and Are They Safe?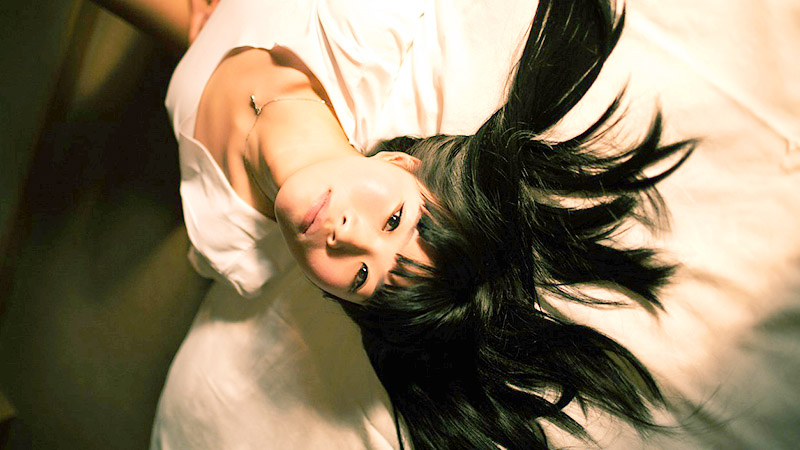 Hi everyone. I'm pretty sure a lot of people gets frizzy hair, regardless the severity, therefore we go to the salon periodically to perm or straighten our hair. Then there are those of us who uses hair straightening treatments (or agent) at home for DIYs.
However, if we conduct our DIY hair straightening at home without enough care, it's going to fail miserably. Anyone who wants to challenge themselves to DIY hair straightening would need to have enough knowledge and a little technique.
This is where this article comes in: to share with you the way to use hair straightening treatments and understand the product. Please use this as a reference!
---
Tools needed for hair straightening
Firstly, these are the must have:
1) Hair straightening Agent 1, Agent 2
2) Shampoo and Treatment
3) Dryer
4) Hair Iron
5) Brush
6) Comb
7) Big mirror x 2 (to check the hair at the back of the head)
Optional to have:
1) Wrap (For use after using hair straightening agent 1)
2) 2 receptacles or saucers
3) Vinyl glove
4) Hair clips and pins (for blocking)
5) Towel
6) Pre- and Post-treatments (to control hair damage, allowing a better straightening result)
---
To succeed in DIY hair straightening
The success of hair straightening by yourself rests on 2 points:
1) Success in softening the hair,
2) Careful use of the iron.
:: Process of DIY Hair Straightening ::
1) Preparation
a) After shampooing, dry the hair completely with towel and hair dryer. (You don't need to use conditioner or treatment)
b) Apply pre-treatment to the whole hair, then dry with a hair dryer. (Pre-treatment is recommended if you are concerned about hair damage.)
c) Block your hair so it'll be ready for applying the chemicals.
---
2) Applying Hair Straightening Agent 1 – Softening
The very first step to hair straightening is using the Agent 1 to soften the hair. The trick to using Agent 1 is to apply swiftly and evenly.
a) Without touching the scalp, apply Agent 1 with the brush. Don't spare the amount and please apply plenty of it. As time goes by, the treatment starts cluttering, so be as swift as you can.
b) Wrap the hair and leave it for 7-10 minutes.
c) Check how much it has softened after 7-10 minutes. If it sill hasn't softened, leave it for another 2-3 minutes, and check it again. (But even if it hasn't soften, please do not leave it for too long a period of time.)
d) Once it has soften, rinse the chemical off with water or warm water, and then dry with a hair dryer.
IMPORTANT
How to check if your hair has softened:
i) When you curl the hair using your finger, the strands don't repel from your finger immediately, but slowly slip out. It's sign that your hair has lost its bounce, and has softened.
ii) Around 5cm of the base of the hair stretches like a rubber band when pulled. This happens because the Agent 1 has cut the protein strands with the hair strands. When it's dry it can stretch about 160% its length, which is in the best softened condition.
---
3) Take time and be meticulous with the hair iron
The hair should be blocked finely for ironing purposes, then carefully iron bit by bit. If rushed, the straightening will be unsuccessful and the hair will just stay in the current shape. If you are not good with hair irons, it is recommended that you get someone to do it in your stead.
IMPORTANT
These are wrong methods to iron your hair:
+ Ironing very strands of hair at one go without blocking
+ Ironing when the hair is tangled
+ The hair iron is of low temperature.
---
4) Applying Hair Straightening Agent 2 – Hardening
a) Apply to the whole hair, then leave it for 10 minutes before washing off.
b) After drying with a towel, apply post-treatment and wash off.
---
:: Unsuccessful examples ::
To do your own hair straightening, you will need some knowledge and skill. So if there is a wrong step or your skill is not enough, there may a chance that you won't achieve the success you wanted!
Some possible reasons for unsuccessful attempts:
+ No change between before and after: Not enough softening from Agent 1
+ Hair became frizzy: Agent 1 was left on too long
+ The hair has a weird form: Hair ironing was unsuccessful
If the hair doesn't straighten like you expect it to, consider redoing only after a week has past for concern over hair damage.
---
Product Information
MUCOTA DYNA
Agent 1
CAT – Hair straightening treatments for coloured hair
CCA – For hard-to-control hair
CA – For maintaining straight hair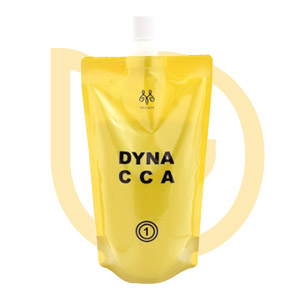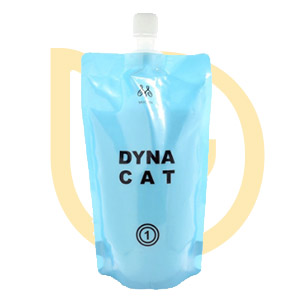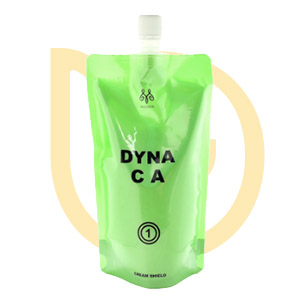 Agent 2
AFTER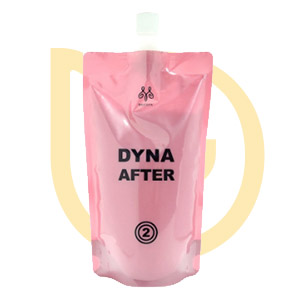 You'd want MUCOTA for a voluminous finish. For information about the MUCOTA DYNA, refer to our detailed guide to choosing a MUCOTA DYNA Treatment!
---
SHISEIDO Crystallizing Straight
Agent 1
Crystallizing Straight αH – for a glossy straight look, specially for very frizzy hair
Crystallizing Straight αN – for a natural straight look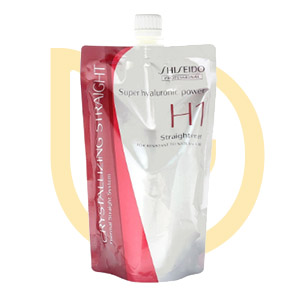 Agent 2
Crystallizing Straight Neutralizing Cream – for a moist finish
Crystallizing Straight Neutralizing Emulsion – for a smooth finish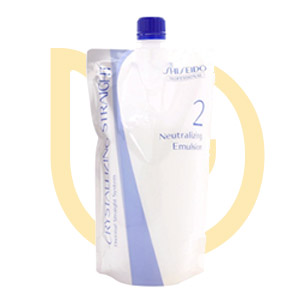 ---
Milbon Atenje
Agent 1
SH1 – For thick hair, hard-to-control hair
H1 – For normal hair
N1 – For the newly grown thin hair, of hair that is already straight.
Agent 2
SH2 – For thick hair, hard-to-control hair
H2 – For normal hair
N2 – For the newly grown thin hair, of hair that is already straight.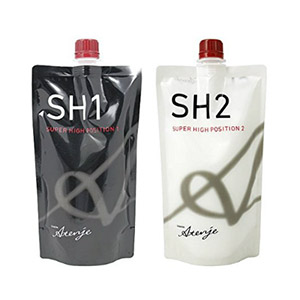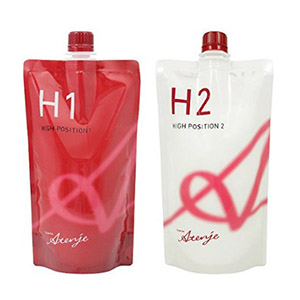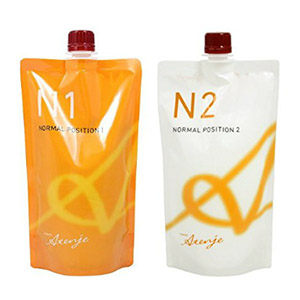 (via milbon.co.jp)
---
A's style
CERAMIA Pre-treatment
How well the hair straightens depends on how well the liquid agents penetrate. This is determined by whether the hair is damaged or not. The pre-treatment will handle the damage in the hair while increasing the penetration of the hair straightening treatments, therefore improving the straightening effect.
PH CONTROL BF Post-treatment
Post-treatment products corrects the alkalinity of the hair after it has gone through hair straightening, and also restores the lustre in the hair.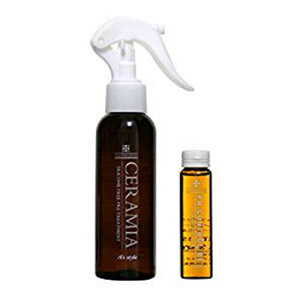 (via asstyle.co.jp)
---
In conclusion
That's all for the introduction for DIY hair straightening. These are products that salons carry, and hairdressers use with skill. Be sure to know the right way to use hair straightening treatments, and use responsibly when you are straightening your hair at home.
---

---
| | |
| --- | --- |
| :: HAIR CARE :: | :: SUNSCREEN :: |
|   |   |