Japanese Whitening Sheet Masks Compared!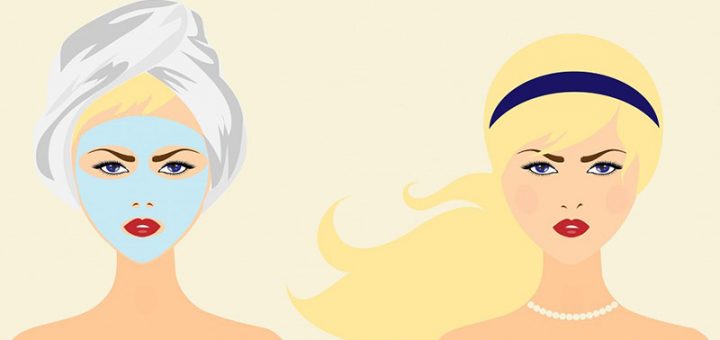 Hi everyone, I hope you are putting effort into UV and skin care! Following from last week's article, we are going to look at whitening face masks and what their key ingredients are for comparison!
---
What kind of whitening face masks are there?
There are many types, differing by the amounts of essence available, but basically they are used once or twice a week, after cleansing and moisturising. We'll look at them now, starting with the most expensive first!
SHISEIDO HAKU Melano Mask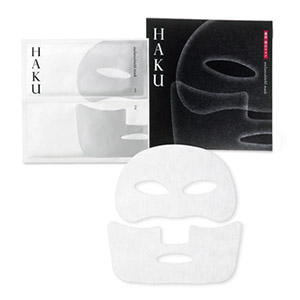 Contains one piece, 30ml, quasi medication, medicated whitening mask, scent-free
Divided into upper and lower sheets, so that the cheeks are covered twice for a boost in skin care
Sticks closely to the face, so that the whitening mask won't miss a spot
Contains two different whitening ingredients: MSK + Ⅿ-Tranexamic acid
Uses Concentrate Shield prescription: a mechanism that softens the outer layer of the skin and lets effective ingredients penetrate through.
When using, the upper layer No. 1 should go on first, then the lower layer No. 2.
---
Shiseido White Lucent Power Brightening Mask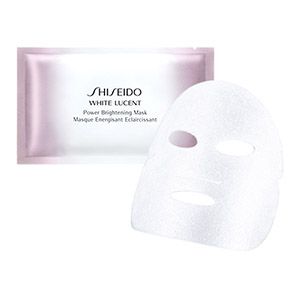 27ml, quasi medication, medicated whitening mask
Special care for further skin whitening needs.
A whitening mask that uses Ion Force Technology.
Point 1: Filled with whitening ingredient 4MSK (4-methoxysalicylic acid potassium salt), which effectively controls the production of melanin.
Point 2: Calms troubled skin, also smooths the colour of the skin by flushing out the melanin that is causing the discolouration.
---
FANCL Whitening Mask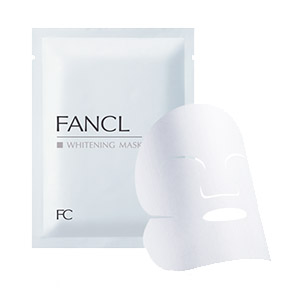 21ml, quasi medication, medicated whitening sheet mask
Use on days of high UV exposure, or when you want to lift the face dullness.
The mask also lifts face lines
The ingredients do not include preservatives, fragrances, synthetic dyes, petroleum-based surfactants, ultraviolet absorbers
Slightly acidic
Contains cornflower extract: It controls melanin production by targeting the MIF (Macrophage Migration Inhibitory Factor) which leads to skin discolouration.
Also contains Vitamin C and E complexes: turns into Vitamin C as soon as it reaches the surfaces of the skin, increasing its effectiveness.
Also has grape fermented extract too: targets skin dullness and remaining melanin.
---
Transino Medicated Whitening Facial Mask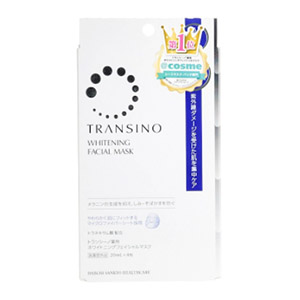 20ml, quasi medication
Skin whitening, resilience and moisturising all at once!
Its essence contains about 65 times the amount of whitening ingredient (compared with other Transino products)
Bringing out our "Natural White" with the use of Tranexamic acid
Also uses the multifunctional mircofibre sheet.
Ensured for gentleness on the skin. No frangrance or colouring. Allergy-tested hypoallergenic prescription.
Resilience support with ingredient "Seracute" (a registered trademark). Clarity support with KP formulation.
---
Kracie Facial Mask Clear Whitening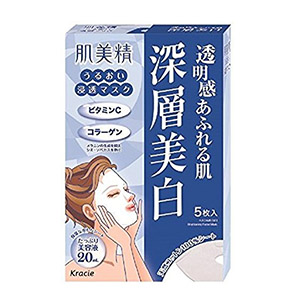 20ml, quasi medication
Contains Vitamin C derivatives (whitening ingredient), Marine-based collagen (moisturising ingredient), Lemon extract which contains fruit acid (keratin softening ingredient), Amino acid (moisturising ingredient: glycine · proline), Pearl Barley (moisturising ingredient)
100% natural cotton sheet masks
---
Whitening is also good against dryness and wrinkles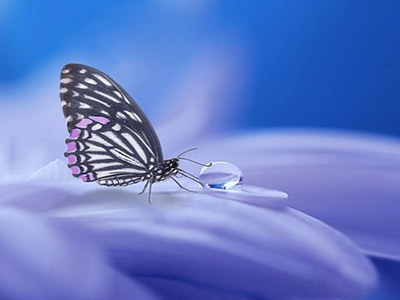 As you can see, these whitening face masks are rather different! But we don't only look at whitening itself, but also the moisturising benefits that come with the masks. There is an intrinsic link between whitening and moisturising, isn't there? There higher the price tag, the better effect, the faster the benefit.
I received a SRS mask pack from the clinic before. It was a very expensive product, but woah – I saw the whitening effect on my skin and felt how moisturising it was. But it was most certainly not economical to purchase for a weekly use.
Even though these are cheaper masks, they are effective in whitening and moisturising. They are no doubt more expensive than the normal face masks, but it's good to give our faces the nutrients they need once in a while. That's got to be better than not doing anything at all!
At the end of the day, it's all about skin care!
---