Hair Colouring for Grey Hair
Even though grey hair comes with age, there seems to be a number of people who are getting them at a younger age. That is probably why there's so many hair colouring products for grey hair in the market now. And yet curiously, while I should be having grey hair, I have none so far. That's why when I hang out with those with grey hair, they feel a little dejected. But when they tell me so, I feel a little old. Let's find out the causes of grey hair today.
---
The causes of grey hair are…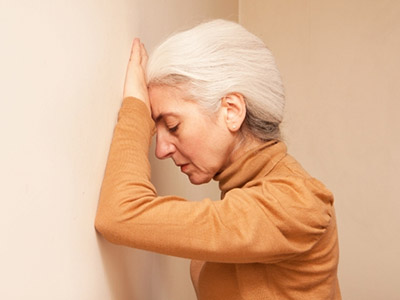 Aging, lack of sleep, hereditary, stress, over-diet, lack of exercise, unbalanced diet can all cause grey hair to grow. Although we may think it's only due to aging or the hereditary factor, we won't link it with stress or lack of exercise, would we? It isn't until we wake up early one morning, when the horrifying moment of seeing a strand of grey hair, before resigning to fate and say, "… so, it's really true…"
Demerits of having grey hair
1) When we colour our own hair, the colour will often turn out different from our desired colours, and also with more inconsistencies. Needless to say, big differences from salons' work.
2) Hair colouring treatments may become discomforting. While salons do their best to prevent the treatments from coming in contact with our scalps, we are on our own if we DIY hair colouring and hair washing. The damage to out scalp and hair is going to be high.
Merits (!) of having grey hair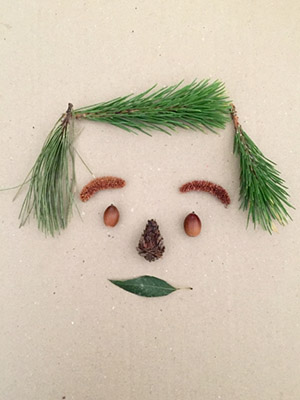 1) It becomes a lot cheaper to do hair colouring at salons.
2) If we need hair colouring to be ready for the next day, we can easily do it the night before.
---
Types of hair colouring for grey hair
There are actually four main categories for hair colouring for grey hair. Let's have a quick look at what they are.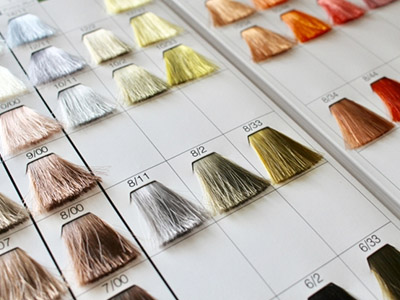 1) Hair Manicure: Low stress on the hair strands, can be used repeatedly.
The hair will look shiny and healthy after use, because it gives hair a coating.
I mistook this for a black hair colouring once. However, I was exposed to the rain right after the colouring, and the colouring dye came off and stained my clothes. Of course, I don't really have grey hair, so the dye was prone to come off easily, but it is a demerit of hair manicures that dyes may come off. On the other hand, the hair is exposed to minimal damage.
2) Hair Colour: Cream, Emulsion, Foam long lasting type, high in damage
Most hair colourings for grey hair are in this category.
My mother had grey hair rather young, and therefore coloured her own hair at home quite often. She'll get annoyed if she saw even a strand of grey hair. The differences in colour before and after were so vast that it surprised me! Her hair was also exposed to plenty of damage since she dyed them almost every month. The scalp must have been stressed because of this.
Even though back then ingredients aren't as advanced, the ingredients in hair colouring products these days will bear the labour for us!
3) Hair Treatment, Colour Shampoo: Natural, gradual hair colouring through shampoos and treatments.
This can considered a hair manicure type because these treatments and shampoos coat the hair too.
There's been an increase the number of this type of hair colourings recently. Surely, those who are concerned about the time taken to dye their hair and those who are worried about hurt their hair will be be happy about these hair colouring products.
Back to my anecdotes again, but my mother-in-law also coloured her hair too, but instead used these products. Even though she also dyed her hair, but because of these treatments and shampoos, she had to colour less often and experienced less pain. Of course, it also looked natural, so even I was impressed.
4) Hair Mascara: To hide grey hair for a period of time, washable.
This type is used when there is just that one strand of grey hair, or when you need to head out urgently. While hair mascaras were used for covering grey hair before, there are plenty of new variations these days for stylish uses.
Hair mascaras are also popular among the gents with short hair too. My dad doesn't have much grey hair, but my mom would colour his grey hair with this before heading out.
---
What to look for when colouring your hair at home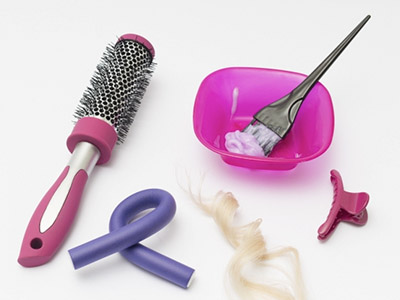 It's best that we go to the salon for hair colouring, but the price and the need to travel make DIY at home appealing. So we are going to need to pay attention to these points when we do so!
1) Apply the treatment to the hairline around the face. Even coloured hair will grow, so we'll want to apply to the grey portions while also avoid applying it to the scalp. We also want to try applying to the grey portions only because double-dyeing can become a source of damage. Once every two months is recommended for dyeing grey hair, but we'll want to minimise the damage if new grey hair grows.
2) Be sure to follow the amount of time for application. Depending on the product, we'll have to leave the treatment on for 20-25 minutes. Please do not place it longer than that.
3) Do the treatment when the scalp is in good condition, so don't do it when the scalp is itching, has eczema or have wounds. You end up having to pay for clinical fees instead!
---
In the next article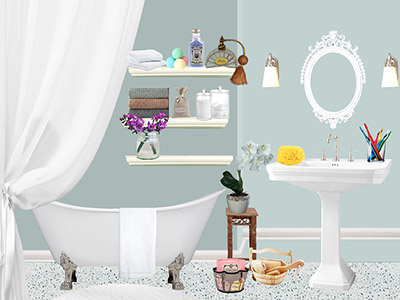 Among the products we have looked today, we have looked at hair colouring treatment types, which are easy to use and easy on the hair. We can also use it easily in bathes. But I can't say much when I don't have grey hair. Which means! I'll have a friend to share a review for us the next time!
If hair treatments are what you looking for, maybe you'd be interesting in MUCOTA DYNA's hair straightening products! Or perhaps you want to increase your hair quality~
---