@Cosme Best Cosmetics Awards 2018 Part 3: Haircare!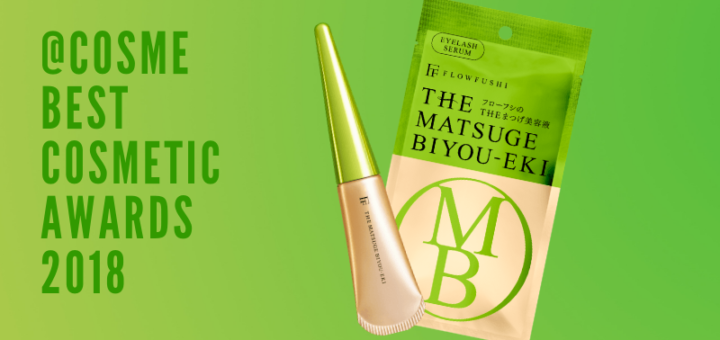 Welcome back to our third and final roundup post for the @cosme Best Cosmetics Awards for 2018! In this post, it's all about hair. We'll be covering the best reviewed Japanese shampoos, hair treatments, and eyelash treatments of the year based on user reviews from @cosme.
To kick things off, let's look at a very self-explanatory category: the best rated Japanese shampoo and conditioners for 2018!
---
Best Shampoo and Conditioner of 2018
Pantene Micellar Shampoo and Conditioner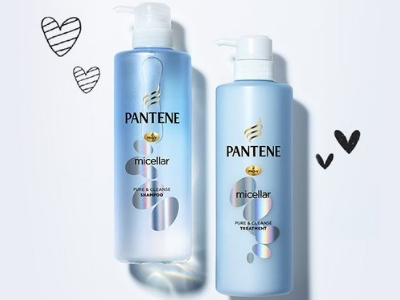 The Pantene Micellar range has not been out very long, but already it seems to have won some diehard fans in Japan. If you've used micellar water as a facial cleanser, you may be intrigued by using it on your hair– just like I was when this product appeared in stores. As the number one shampoo in Japan for 2018, reviewers agree that micellar water is a great way to deeply cleanse without stripping the moisture from your skin and hair.
@cosme reviews:
★★★★★★☆ | Mamirin, normal skin, normal hair type, normal hair thickness, 32 years
I love the shampoo's fresh scent. It lathers really well. My hair feels really smooth after I blow dry it.
★★★★★★☆ | Nununun, stiff hair type, normal hair thickness, 30 years
My hair gets softer as soon as I use the treatment, and it has a really smooth and sleek finish after I dry it.
★★★★★★★ | Kamishiro, combination skin type, normal hair type, normal hair thickness, 42 years
The price is great. The lather, the treatment's results, and the scent all are wonderful. I'm definitely buying this again.
---
Shiseido Tsubaki Premium Repair Mask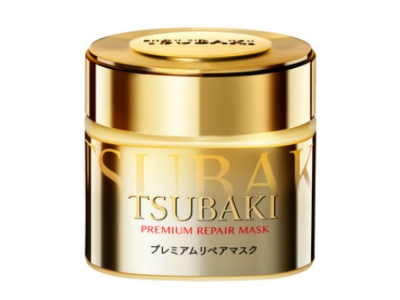 Tsubaki means "camellia flower" in Japanese, so it's no surprise that Shiseido's Tsubaki range of hair care products are made with plenty of camellia flower oil, a Japanese favorite for delivering soft, silky hair. If you want to get the most out of a camellia oil treatment, reviews say this Tsubaki Premium Repair Mask is a great option. This leave-in treatment gives time for the hair-repair ingredients to really sink in– but, as the reviews mention, you don't need to dedicate an evening to it!
More details about Shiseido Tsubaki Premium Repair Mask here
@cosme reviews:
★★★★★★☆ | Sayana, normal skin, soft, thick hair type, 44 years
I don't normally leave it on for very long and even still this product leaves my hair moisturised and sleek-looking. To get that result in such a short time is great.
---
Kracie Dear Beaute HIMAWARI Rich and Repair Shampoo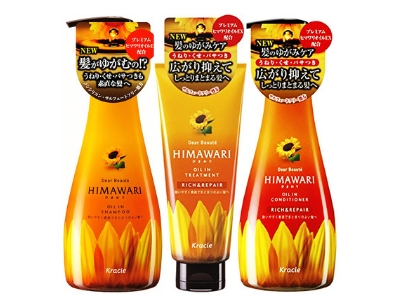 Continuing on the flower extract theme, Kracie's Dear Beaute Himawari Rich and Repair line is based around sunflower extracts. The Rich and Repair line contains extracts from sunflower oil, sunflower shoots, sunflower seeds, and the sunflower plant's flower itself! All these extracts are rich in nutrients and omega fatty acids that sink deeply into the cuticle, maintaining the optimum oil-to-water balance needed for healthy, moisturised hair.
@cosme reviews:
★★★★★★★ chanhiiiiii, combination skin type, stiff, thick hair type, 37 years
Gives a really good lather. You feel like it's really cleansing well when you use it, and leaves your hair feeling moisturized after, which is great.
---
Best Japanese Hair Serums 2018
Japanese hair treatments are some of the best in the world– the market is crowded and competitive, and Japanese customers don't settle for average when it comes to their hair. That's why it's a big deal to reach the top of the @cosme charts! These three treatments are definitely some of the best in the market– and what's particularly great is all three are really affordable!
La Sana Hair Essence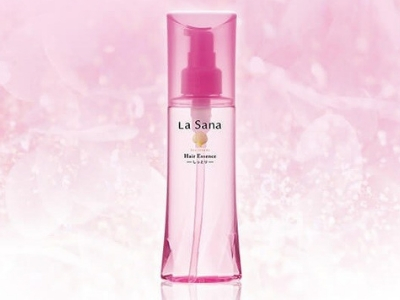 This year's winner for best hair treatment, La Sana Hair Essence acts as a veil that protects the hair from environmental damage and smooths the cuticle for healthy, shiny looking hair. With no water used at all, this essence wraps the hair in protective and hydrating ingredients such as olive oil, royal jelly, seaweed extract and natural vitamin E.
@cosme reviews:
★★★★★☆☆ | chaaansai, combination skin; stiff, thick hair type, 28 years
I use this after towel drying my hair. After I blow dry it, it's smooth and feels really nice to touch.
★★★★★★☆ | Vine, normal skin; normal hair type, normal hair thickness, 40 years
This essence sinks into my hair really well. It adds shine, and I can run my fingers through smoothly. I'll be buying this again.
★★★★★★☆ | Hirosan☆727, normal skin type, soft hair type, normal hair thickness, 44 years
My hair tends to frizz and separate when it's humid, but the morning after I used this it was completely different. It looks smooth and sleek.
---
MANDOM LUCIDO-L Argan Rich Oil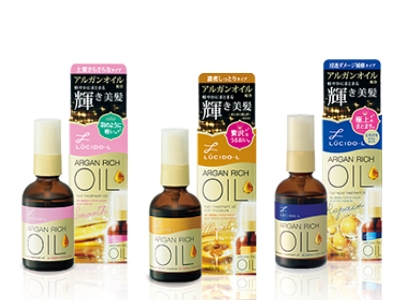 This lightweight, argan oil-based hair oil uses a unique argan oil formulation that improves its ability to penetrate the hair. This reduces the feeling of greasiness and heaviness that can often come along with using an oil as rich as argan can be. It also is formulated to protect against UV and heat, and comes with a feminine, floral scent that keeps your hair feeling freshly washed.
More details about MANDOM LUCIDO-L Argan Rich Oil here
@cosme reviews:
★★★★★★☆ | coco-mania, dry skin type, soft hair type, normal hair thickness, 42 years
This isn't sticky, and when I use it at night my hair is totally different in the morning! My hair is damaged from dying it, and it really gives moisture to my dehydrated hair.
---
MILBON Elujuda MO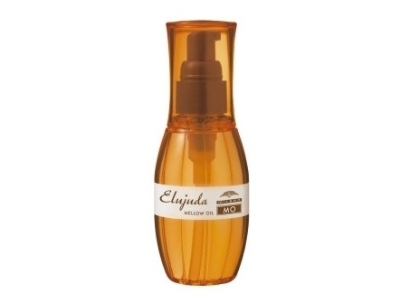 We have covered a few of the items from the Milbon Elujuda range here at Wonect.life — I recently reviewed the Elujuda Sun Treatment range myself. The MO ("mellow oil") type is designed to treat stiff, damaged hair. Based on baobab oil and olive squalane, this treatment hydrates and softens the hair to give it a healthy bounce and shine.
@cosme reviews:
★★★★★★★ | Mochi, dry skin, soft hair type, normal hair volume, 30 years
It doesn't feel greasy and my unruly hair looks a lot more sleek in the morning. My fingers glide through my hair smoothly, and I love the fragrance.
---
Best Japanese Eyelash Serum 2018
Moving on to a slightly different type of hair, let's look at the best treatment for eyelashes! Eyelash serums are only becoming more and more popular as people strive to achieve full, natural looking eyelashes. If you regularly wear makeup you're probably aware of the damage that constant curling, coating, and cleansing does to your fragile eyelashes. And with the popularity of extensions and false lashes only increasing, damaged and weak lashes are becoming more and more of an issue.
Using any serum can help prevent lash fall and keep your lashes looking as healthy and full as possible, but what ones really stood out out this year?
Angfa Scalp D Beaute Pure Free Eyelash Serum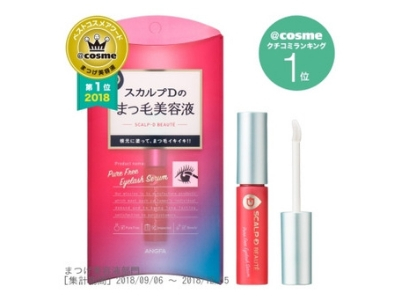 The Scalp D range was originally made up of a range of medicated line of hair-loss shampoos for men– in fact, the Angfa Scalp D range has been the best selling men's shampoo in Japan for many years. The company capitalized on their research into hair loss and worked for five years to develop this serum. The work has clearly paid off– it's the best reviewed eyelash serum in Japan for 2018!!
More details about Angfa Scalp D Beaute Pure Free Eyelash Serum here
@cosme reviews:
★★★★★☆☆ | Yukita, dry skin, 27 years
I put on quite a lot using the applicator in the morning. My eyelashes used to fall out easily but now they seem to be healthier and more resilient now.
★★★★★★☆ | RiRiP, normal skin, 24 years
My eyes look so much wider than they did before. My lashes seem to have more lift to them than normal as well.
★★★★★★☆ | Nikoppi, dry skin, 47 years
The applicator is not too long and has a slight curve to it, so it's easy to coat even my fine lashes.
---
Flowfushi THE Matsuge Biyou-Eki Eyelash Essence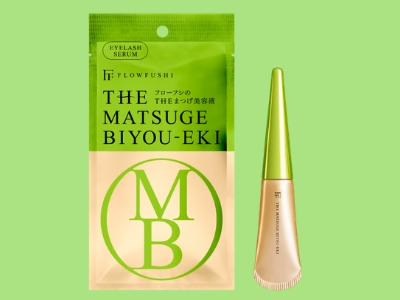 The Flowfushi range of mascaras needs no introduction, but their Biyou-Eki Eyelash Essence is unique in that its approach to eyelash growth. With this product, they work to address the health and beauty of the entire eye area. Looking at the eyelids as the "soil" from which eyelashes grow, this essence is designed to be applied as an eye cream on and around the lashes. Combined with a gentle, circulation boosting massage, this serum protects the lashes from breakage and fall and encourages new growth.
@cosme reviews:
★★★★★☆☆ | Uchidanakamu, combination skin, 33 years
I use this as both an eye cream and an eyelash treatment. My eyelashes are thicker and have grown a little longer too.
---
Majolica Majorca Lash Jelly Drop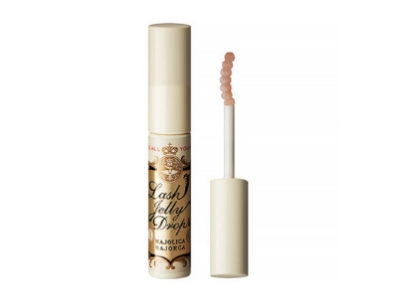 This red-tinted eyelash serum comes with a unique, bubble-shaped applicator wand that reduces the discomfort of using a stiff, mascara-brush style lash serum. Red date extract and glycerin coats and protects the lashes, adding shine and making curling easier. If you let the product sink in before applying mascara, this Majolica Majorca Lash Jelly Drop also works as a great primer!
More details about Majolica Majorca Lash Jelly Drop here
@cosme reviews:
★★★★★☆☆ | ○pomu○, normal skin, 19 years
I look forward to using this every night because even my finest eyelashes have got thicker and you can really see the difference.
---
That's all for 2018!
Thanks so much for reading our roundup of the 2018 @cosme Best Cosmetic Awards! I hope you found it interesting to see what products are really standing out here in Japan right now.
If you have any questions about @cosme or anything else related to Japanese products, feel free to leave us a comment here or come and chat with us on Wonect.com and we'll do our best to help!
Missed our previous look at @cosme Best Cosmetic Awards products? Here you find the overall winners, and here if you are interested in skincare products!