Japanese Shampoos for Female Hair Loss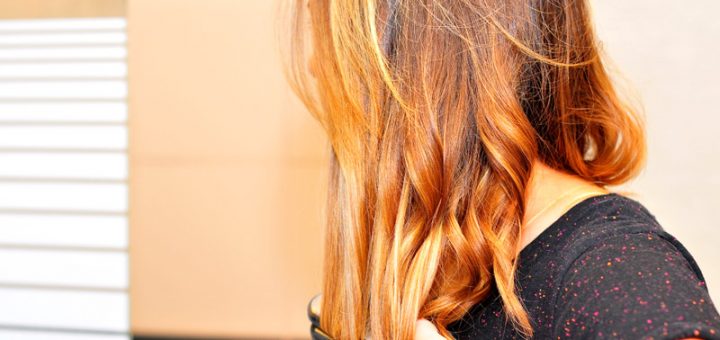 You might be worrying "My scalp hair is beginning to thin", or "I'm losing more hair", and wondering who you can discuss about female hair loss with.
There may be a number of us thinking that the hair thinning and hair loss that the gentlemen face would have nothing to do with us. However, there is an increase in number of ladies who are facing female hair loss in recent years. Furthermore, the symptoms and causes differ greatly from their male counterparts.
In fact, female hair loss can improve easily in comparison by adjusting one's habits and maintenance habits.
This article will help you look at choosing a Japanese shampoo from a new perspective, especially if you have hair concerns like it feels unhealthy, or is flat due to a lack of volume.
---
Traits of female hair loss and hair thinning
・The scalp hair is thinning
・Hair parting is thinning
・Hair thinning after giving birth
・Round-pattern or Ellipse-pattern balding
Decrease in estrogen (female hormones), diet, stress, and poor haircare routine are some of the causes of female hair thinning and hair loss.
Decrease in female hormones
Estrogens decrease along with age, while menopause causes a huge hormonal imbalance. Because of that, male hormones become dominant and leads to hair loss.
Furthermore, collagen and sebum production decreases, which are responsible for retaining moisture in the hair and scalp. For some, this consequently leads to dry scalp and hair loss.
Diet, eating disorder
Unhealthy diet can lead to hair thinning and hair loss. There are many ladies who diet, but overdieting can derive the nutrients the hair needs for healthy growth. On the other hand, we should avoid eating too much animal fat that are in fast food and meat. This can lead to problems in blood flow, which impedes healthy hair growth.
Stress
Hormonal balance and autonomic nerves goes into disarray as stress builds up. Stress also tightens blood veins and slows blood flow, and leads to difficulty in delivering the nutrients the hair needs.
Hair colouring and perming
I think anyone who has coloured or permed their hair before would understand this, but doing these damages the hair quite abit. It is probably wise to hold back colouring or perming if we are aiming for hair growth.
Shampoo
Is the shampoo that you are using gentle on your hair and scalp? We've mentioned this in the previous article, that cleansing strength and the amount of stimulation on the scalp differs between different types of shampoo.
It can be painful for the hair or scalp during wash if the shampoo uses a crude ingredient. Furthermore, the damage accumulates if we continue using such a shampoo everyday.
It is commonly believed that using a general, sulphate-based shampoo daily can lead to hair loss and hair hair thinning. You may want to choose using amino acid-based shampoos or hair growth shampoos if you want to use a gentle shampoo for the hair, especially if you have hair problems.
---
Difference between male and female hair loss
The causes behind male and female hair loss are different. Therefore, we need to use different methods to care for our hair.
For males
M-pattern or O-pattern is the most common balding pattern for men. It occurs because there is an increase in the production of testosterone (male hormones). Consequently, these hormones weakens the roots of the hair to make way for new hair growth. Therefore, the main strategy for guys worried about male balding is to "control the production of male hormones".
For females
Hair volume decreases for the top of the head during female hair loss. The decrease in female hormone is the biggest cause of hair loss and hair thinning.
Estrogen production decrease starting from the peak of 28 years old, and as a result hair loss becomes more prominent. However, hair thinning does not have a very big influence over how much hair is lost.
Male hair loss and hair thinning occurs if hair loss is left alone. However, female hair loss and hair thinning can be improved by paying attention to our hormonal balance.
---
What we can do for our hair
1) Increase the amount female hormones
It is highly effective for female hair loss improvement by increasing the amount of female hormones. We cannot prevent the decrease of female hormones caused by aging. However, we can watch our daily habits, and that will improve most situations related to hair thinning and hair loss!
2) Changing Your Shampoo
We introduced in the previous article that shampoos are generally classified into three types. Among them, the "amino acid-based" shampoo is recommended for anyone facing hair loss and hair thinning. The cleansing strength of the amino acid-based shampoo is not too strong, and gives the scalp little stimulation and burden.
---
Product Introduction
Scalp D Beaute Shampoo [Volume]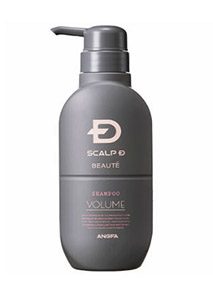 This shampoo is formulated with "Triple Isoflavone", which is also found in hair growth formulas. While most shampoos are formulated with 80% water and 20% cleansing and beauty compounds, Scalp D Beaute is made up of 64% rejuvenating beauty ingredients, 19% soymilk fermented product, and 17% cleansing agent.
The amino acid-based shampoo is gentle on the scalp, but it form thick foams easily and cleanses thoroughly.
---
Rohto 50 Megumi Hair and Scalp Yojun Shampoo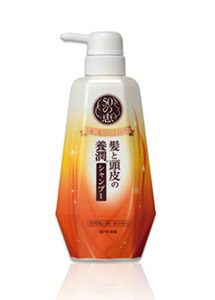 This shampoo is formulated with 50 moisturising ingredients for aging care and 5 types of oils for hair shine. Not only does it give dry hair moisture, it is able to allow each strand of hair to give volume.
---
ASTALIFT Scalp Focus Scalp Shampoo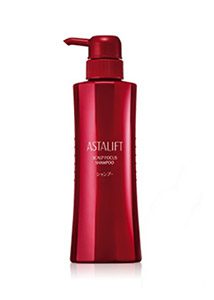 This shampoo is for anyone with dry skin, or for anyone lacking the shine and bounce in their hair. It is free of silicon and alcohol, and is suitable for delicate scalp.
---
My Nature Mutenka Scalp Care Shampoo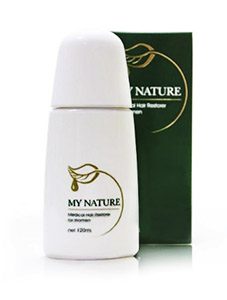 This is the very first female-oriented item people think of when talking about a product to prevent hair loss and to grow hair. Ladies with thin hair prefer to use this popular shampoo for volume.
---
In Conclusion
There may be many of us who think we'd never face hair loss or hair thinning like the males.
However, if the the hair remains flat without volume, we might look older than we really are even if we change our hairstyles. It is definitely worth giving the shampoos a try if it improves female hair loss and hair thinning.
If you're shopping for Japanese supplements, check out our range on Wonect! We have a range of authentic and fresh Japanese products shipped direct from Kyoto, Japan.
Japanese health and beauty products delivered worldwide at Wonect
---