Shiseido Tsubaki Premium Repair Mask Review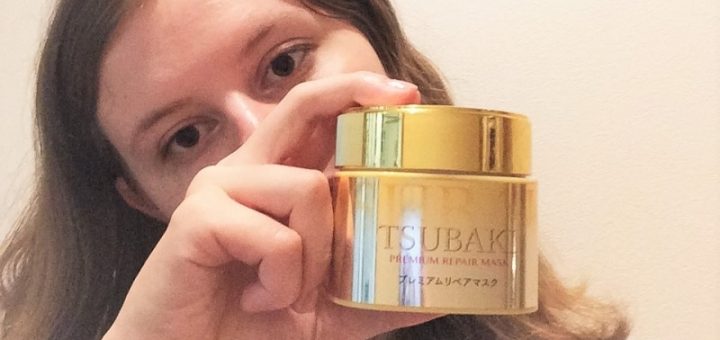 Today we're looking at a hair mask from Shiseido called the Tsubaki Premium Repair Mask.
The first thing I thought when I saw this product was "is that really a hair mask?" It tells you in big letters that you can rinse it off without waiting at all and still get salon-quality effects.
Perhaps you beauty aficionados already know the differences between hair masks and hair treatments. For most hair masks, you're supposed to leave them on your hair for 3 to 5 minutes before washing them out. But this hair mask says you barely need to leave it on at all. So let's give it a try.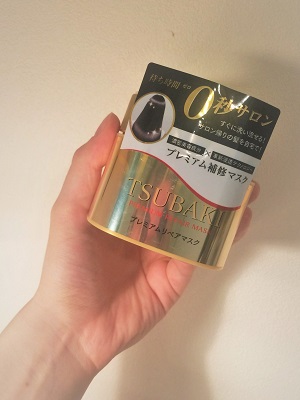 Packaging
The hair mask comes in a 180g tub with a screw-top lid.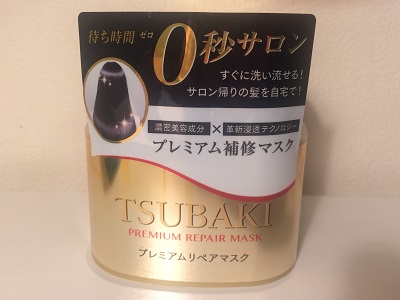 It says that it uses new technology to immediately penetrate the hair, sealing in moisture, and that it's full of moisturising ingredients. It recommends you to use it once or twice a week.
So although it says it's very nourishing and moisturising like a hair mask, you can apply it like a conditioner or treatment, just slightly less often. That sounds pretty convenient.
Using the Tsubaki Premium Repair Mask
When I opened this up I noticed right away that it has a great smell. A slightly fruity floral scent.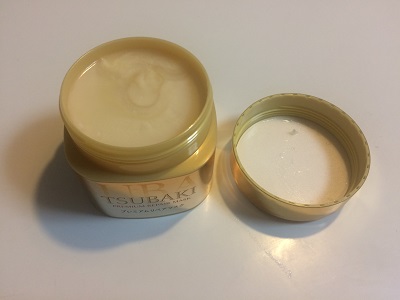 On the website, Shiseido recommend using around 9g at a time, that is about one tablespoon. After shampooing and rinsing your hair, apply this mask and then you can rinse it off immediately.
Because this is in a tub rather than a bottle, it's a bit awkward to apply. Scooping out an appropriate amount with your fingers can be difficult.
My impressions
I talked about my hair woes in the last review, but in summary, my hair tends to be oily and I can't use conditioners or treatments that are too heavy or creamy. But the ends can often get dry.
Fortunately the Tsubaki Premium Hair Mask is not overly creamy and rinses out very easily. Here's my hair just after washing: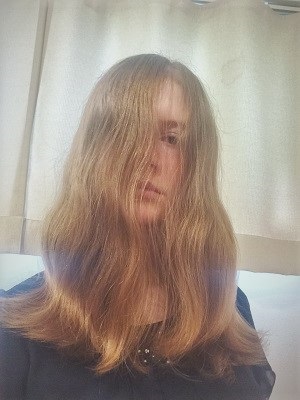 I applied it over my whole hair but concentrated on the ends. I don't think there's a huge difference in the appearance of my hair compared to just conditioner or treatment, but it does feel very silky after using the mask. I did a complicated up-do to go to a summer festival and it was easier than usual to plait my hair thanks to the smooth texture.
Summary of the Tsubaki Premium Mask
This is a very reasonably-priced but good quality hair mask from Shiseido. The smell is great and it leaves your hair feeling silky-smooth.
Since you only need a small amount per wash, and only once per week, I think one tub will last a long time.
I do wish they'd put it in a bottle not a tub, but otherwise I can't think of any negatives for this product. I'd buy it again!
---