Shiseido Tsubaki Premium Repair Mask Review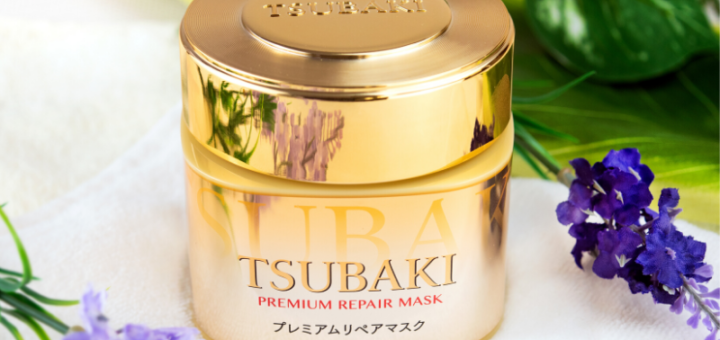 The Tsubaki Premium Repair Hair Mask from Shiseido is a long-selling favorite in Japan. In 2019, it even took the top prize at the @cosme user awards in the Best Shampoo/Conditioner category. This rinse-off treatment promises the soft, silky hair you'd expect, but Tsubaki Premium Repair Mask stands out from the crowd by the fact that it requires no wait time. In other words, you can throw it on in the bath or shower and rinse it out right away: no mess or hanging around with a shower cap required!
In this article we'll translate all the Tsubaki Premium Repair Hair Mask ingredients and product details, and then go hands-on to find out whether this mask really does what it says on the tin. Read on for all you need to know before you buy the Tsubaki Premium Repair Mask!
---
Shiseido Tsubaki Hair Mask Product Description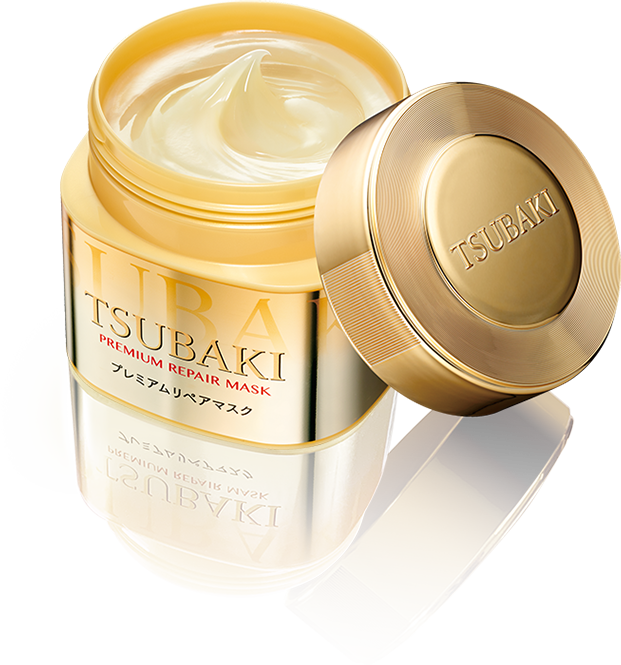 First, let's look at the Tsubaki hair mask's product description!
Nourishing serum and revolutionary absorption technology repairs damaged hair to create a shine from roots to tips. Use once or twice weekly for a gorgeously smooth, shiny feel. Effectively repairs with no wait time. With a invigorating tsubaki-honey scent with luxurious floral, honey, and fruit notes.
The Tsubaki Premium Repair Hair mask comes in a large, 180g tub with a screw-top lid. This is quick and waste-free, but can be a little awkward in the shower. The jar itself is a very nice, solid design with shiny metallic gold accents. The gold lid in particular looks really high quality in person!
---
Tsubaki Premium Repair Hair Mask Ingredients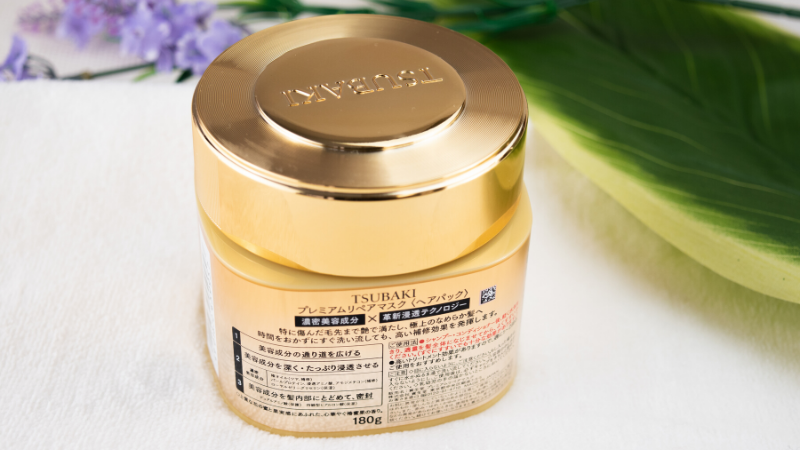 Water, Glycerin, Dimethicone, Isopentyldiol, Behentrimonium chloride, Stearyl Alcohol, Sorbitol, Aminopropyl Dimethicone, Hydroxyethyl Urea, Hydroxypropyl Arginine Lauryl/Myristyl Ether HCl, Steartrimonium chloride, Lactic Acid, Camellia Japonica Seed Oil,Phytosteryl/Octyldodecyl Lauroyl Glutamate, Sodium Dilauramidoglutamide Lysine, Royal Jelly Extract, Sodium Acetylated Hyaluronate, Hydrolyzed conchiolin protein, Isopropyl Alcohol, Cetyl Alcohol, Octyldodecanol, Alcohol, Citric Acid, Ammonium lactate, Butylene Glycol, Dipropylene glycol, Aminomethyl propanol, Amodimethicone, PPG-2-Deceth-12, Tocopherol, Phenoxyethanol, Sodium Benzoate, Fragrance, CI 17200, CI 19140
The word "tsubaki" means camellia– looking at the ingredients list, we can see that camellia seed oil is a fairly high up there. Royal jelly extract is another nourishing ingredient that explains the mask's honey fragrance.
According to CosDNA, there's no particular safety issues with any of the ingredients on the list. There are some alcohols and preservatives, which means those with very sensitive skin might prefer something milder. The product does have a slightly sweet honey and floral fragrance. Personally, I love how my hair smells after using it, but it's best to keep this in mind if you prefer non-fragranced products.
---
How to Use Tsubaki Premium Repair Mask
After shampoo and conditioner, gently squeeze excess moisture from the hair. Apply enough product to evenly cover the hair (approx. 1 tablespoon), then rinse well. No additional wait time is required. This is a highly effective mask that can be used only once or twice a week.
Of course, the tablespoon is just an estimate: the amount to use will vary depending on how long and thick your hair is. After trying this mask for a little while, I would recommend using about as much conditioner as you usually use.
---
Hands on with Tsubaki Premium Repair Hair Mask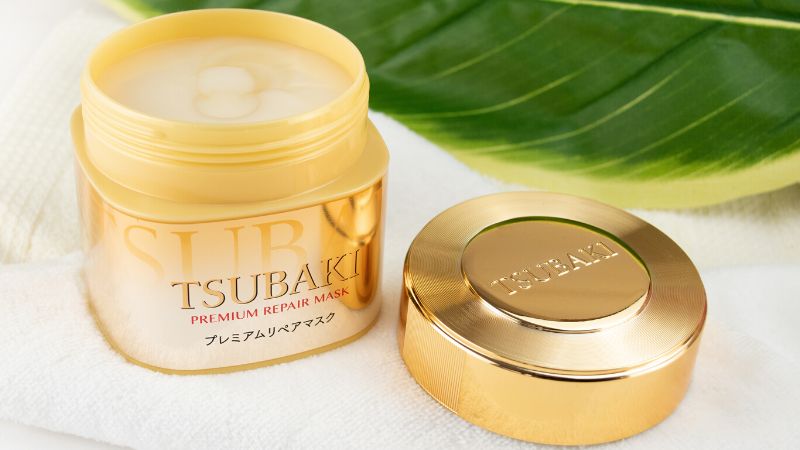 Scent
The first thing I noticed when opening the jar was the scent: as I mentioned above, it's very nice! I usually don't pay a lot of attention to scents, but in this case it really jumped out at me. It leaves your hair with a really nice warm, honey scent that's very soothing before bed.
Texture
I found the texture of the Tsubaki mask to be a little less spreadable than a regular conditioner. It doesn't have that creamy, silicone-like feeling you might expect. Normally, I'd massage a big dollop of treatment or conditioner through in one go, but it's much faster to apply the Tsubaki mask in sections and finger-comb through. The texture is on the thicker side, but rinses out very cleanly: I had no issue with leftover reside.
Finish
My hair has a love-hate relationship with masks: it's quite frizzy, which means it really needs moisture, but it's also very thin, which means it's hard to find something that doesn't also weigh it down. For example, the Shiseido Fino Premium Touch Mask Sha Sha reviewed last week worked like great for her curly hair, but I've found the texture is just a little too heavy for me.
This is why I initially didn't have high hopes for this mask for my hair either, especially because I know that camellia oil can be a bit too heavy for hair types like mine. After rinsing it out, my hair felt noticeably soft and smooth straight away. Japanese customer reviews talked a lot about how soft their hair felt after using this mask, but the fact it didn't also make it feel limp and heavy was a very welcome surprise! After it dried, my waves looked shinier and more defined than usual, with a good amount of body and a soft, pretty fragrance.
Now, for the question you might be wondering: can you really wash the Tsubaki Premium Repair Mask off right away? The answer is yes! For this article, I tested both leaving the mask in for the duration of a bath, and rinsing it out after a shower. I felt as though I did see a slight improvement after leaving it in for around 30 minutes, but not so much that it was obvious. So, if you're looking for a mask that in 30 seconds will give you a similar result to a full 30 minute treatment, this is it!
---
Shiseido Tsubaki Premium Repair Hair Mask Recommendations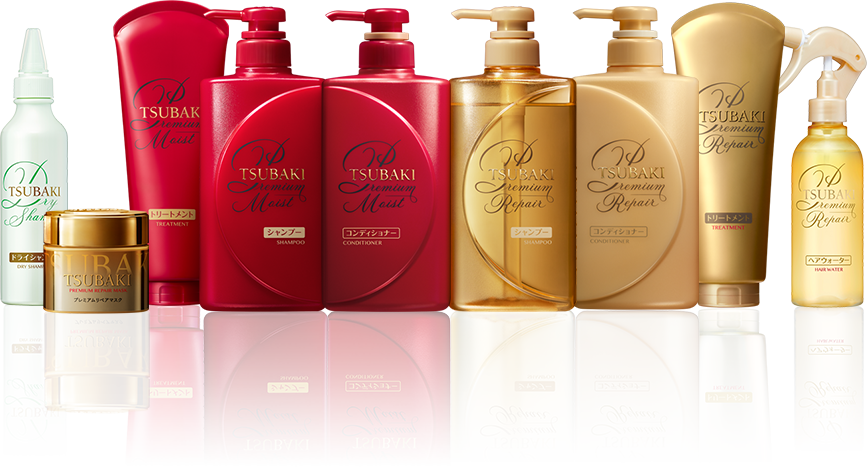 If you're dealing with damaged or heat treated hair and are looking for a no-fuss way to treat it, I highly recommend trying the Tsubaki Premium Repair Mask. I've tried a lot of Japanese masks since moving to Japan, and this is my favorite. Not only is it super nourishing, it's lightweight and requires no wait.
Check out Shiseido Tsubaki Premium Repair Mask here!
For another option, check out Sha Sha's review of the Shiseido Fino Mask! This is a rich, nourishing mask with an ingredients list that reads more like a beauty serum. Check out all the details here: