Is Clarifying Your Hair Really Necessary? Lebel Viege Shampoo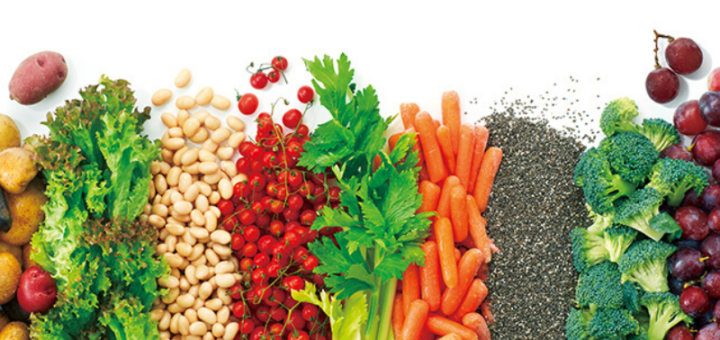 Have you noticed that your hair is getting more rough, dull, and/or brittle overtime? If so, your hair may be ready for a reset with a good quality clarifying shampoo.
While there are many options out there, there's nothing better than products made with natural ingredients.
So today we'd like to introduce one of the most popular Japanese clarifying shampoos, Lebel's Viege Shampoo!
But first, let's explore why clarifying our hair is important.
Why Should I Clarify My Hair?
Shampooing the hair and scalp regularly is vital to having a healthy scalp and growing beautiful hair. But even though you might be washing your hair everyday, residue is often left on the hair strands and scalp.
When we say residue, we're not just talking about dirt or product build up, but also metal ions that bind to the hair and leave deposits on our hair strands! These metal ions leave our hair feeling rough and brittle and dull.
That's where a clarifying shampoo comes in. A clarifying shampoo is like swiping the slate clean for your hair. It removes build up so that your other products can penetrate the hair more effectively. Adding a clarifying shampoo to your hair routine could solve many hair issues, such as hair loss, dryness, roughness, and lack luster.
Lebel Viege Shampoo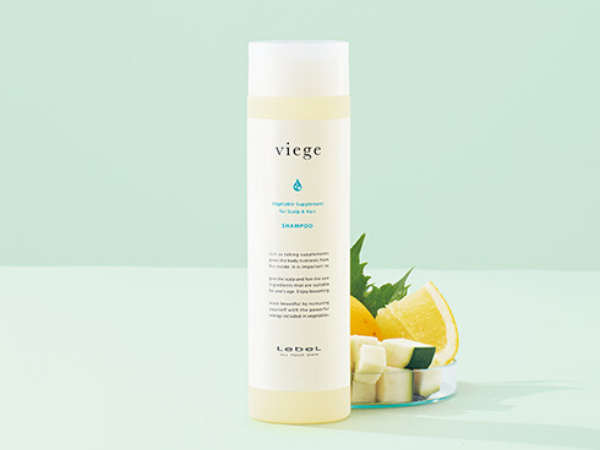 Metal ions from tap water can accumulate on the hair as we age, due to this our hair may become stiff and dull and hair treatments may not penetrate as well as before. But that doesn't mean that you should wash your hair more or with stronger shampoos! Our hair and scalps are delicate, just like our faces. Therefore, it's important to remove unwanted deposits gently from our hair too!
Lebel Viege Shampoo gently washes away aging factors along with excess sebum and any unpleasant odors. Normally, clarifying shampoos are recommended for monthly or weekly use to get rid of product build up. The reason for this is, clarifying shampoos can strip the hair and scalp of natural oils if used too often.
Lebel Viege Shampoo is unique. It is a clarifying shampoo that is so gentle that you can use it everyday! Plus it comes in a refreshing grapefruit and fresh green scent. It's the perfect scent for the spring and summer!
Herbs for Beauty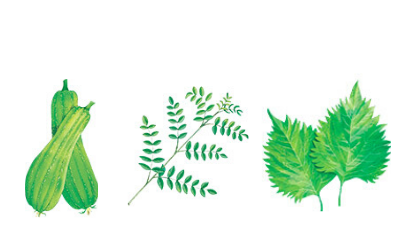 The Lebel Viege products are hair supplements made with a fusion of functional ingredients and nutrient-abundant plants that target hair aging.
Viege Shampoo's main active ingredients are shiso leaf extact, luffa cylindrica extract, and licorice extract.
Shiso is a Japanese herb known for its antimicrobial, antioxidant, anti inflammatory, and moisturizing effects. It is a rich source of omega 3 fatty acids, particularly α-linolenic acids (ALA), which support hair health and growth.
Luffa cylindrica extract, cultivated in tropical and subtropical Asian regions, has similar effects to Shiso. It is an antioxidant, relieves inflammation, and moisturizes. In addition, luffa cylindrica extract liquid has been used to treat skin irritation such as chapped skin and sunburn.
Licorice has powerful benefits on the skin and hair! No, we're not talking about the polarizing licorice candy but, licorice extract, derived from licorice root! It is believed to stimulate healthy hair growth and possibly reduce hair loss. Moreover, it can soothe scalp irritation and eliminate dandruff.
Overall, Viege shampoo is a shampoo that focuses on attaining beautiful hair in the long run. With the great combinations of tried and proven natural ingredients, it is just may be the perfect addition to your hair regimen!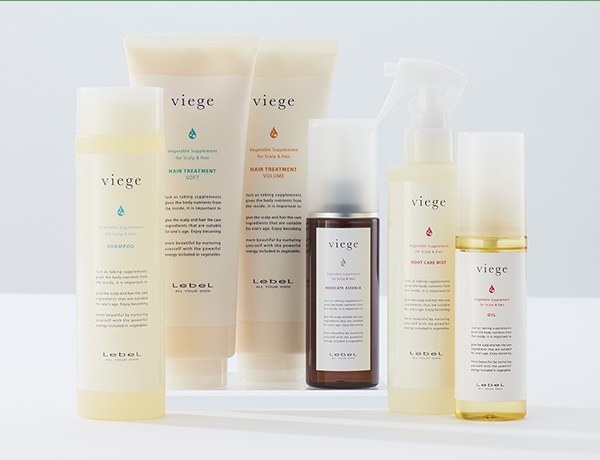 Interested in other Lebel products? Lebel offers a wide range of products to suit all hair types, from straight to curly!
Check out Lebel Hair Products here!
Unsure of where to start? Check out our article on how to build the perfect hair care routine!