Get Firm and Tight Skin – Cure Natural Aqua Gel!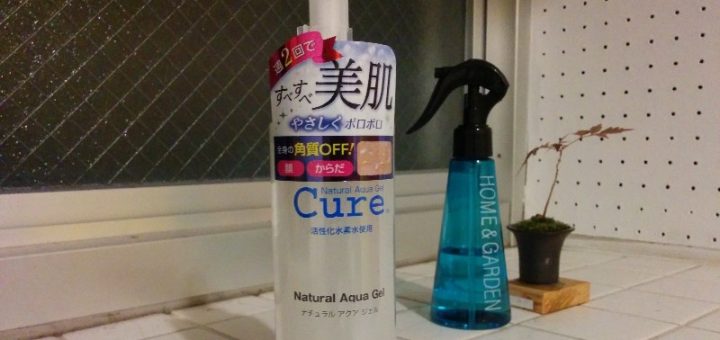 There are many ways of skin care aiming clear, white skin. One popular way is to exfoliation, and you can find various products such as sheets, gel. It's an effective way to improve overturn of your skin to get brighter and moisturized. It is basically more gentle to skin than scrub face wash, but sometimes it still can be excess burden to skin if you have sensitive skin. Introducing Cure Natural Aqua Gel, which is the best choice for those who with sensitive skin.
About Cure Natural Aqua Gel
This gel is a unique exfoliator, where about 91% of the components is water.
Most cosmetic produced at the factory used refined / purified water from tap water, but Natural Aqua Gel Cure is based on active hydrogen water.
It also contains no fragrance, coloring or preservatives.
How to use Cure Natural Aqua Gel
After washing your face, dry your face with towel, apply the Cure Natural Aqua Gel onto parts you are concerned about, massage gently.
When the white beads finally appear, wash your skin. It is recommended to use twice a week.
Natural touch just like water
I have tried some other exfoliating products and can say Cure Natural Aqua Gel is natural in touch like water.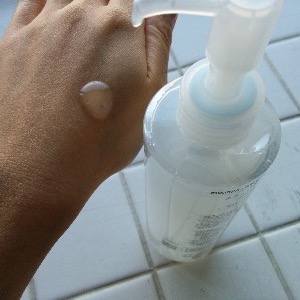 After you take a few pushes, spread it gently. The clear color turns white a little bit. When you message gently, you get white crumble.
From my personal opinion, I felt my hand was firm and tight, and free from tautness at the same time.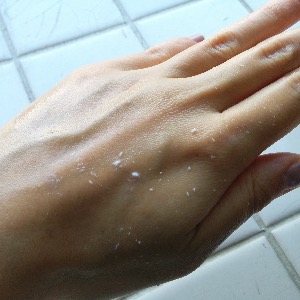 The important point is how to give it skin care. Your skin can absorb skin care products such as lotion or serum more right after exfoliation.
Taking the opportunity as weekly intensive skin care when you use Cure Natural Aqua Gel seems the effective way to get your ideal skin.
Best choice for trying exfoliation
It is sometimes difficult to choose the best exfoliating products because you can not tell it is suitable for your skin or not. As I wrote at the beginning, some products exfoliate your skin too much.Cure Natural Aqua Gel is suitable for all types of skin including sensitive skin, which means you don't have to worry that it may not suit your skin.
The another good point is the comes in big bottle. You can use not only to face but also to neck, elbows, knees and heels to get rid of the old and dried keratin on the skin.
So why don't you try it and get firm and tight skin using Cure Natural Aqua Gel?
More details on Cure Natural Aqua Gel here
For more information about Japanese exfoliators, check this article on our blog!
---