Japanese Diet Supplement: FANCL Perfect Slim W Review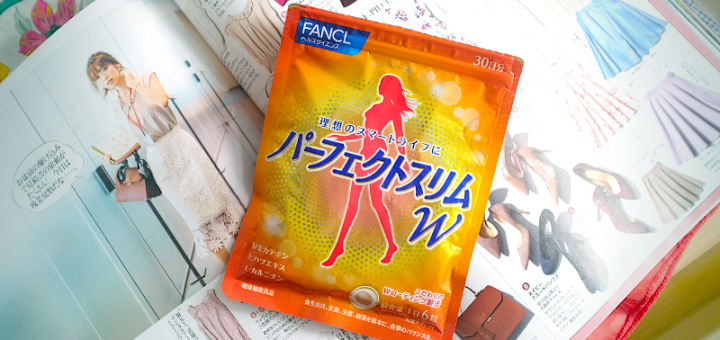 My friends and family have made fun of me before for my health supplement obsession, which at times can get a little over the top. Funnily enough, though, I've never tried a diet supplement before! So, when I was asked to review the FANCL Perfect Slim W tablets, I was kind of curious to see how it would go.
---
How to take FANCL Perfect Slim W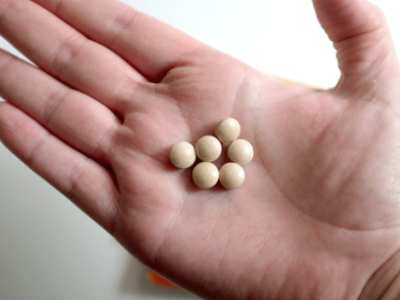 Fancl says you should take the full dose in the morning with breakfast, before you start your day's activities. The recommended dose is six tablets, which, even for someone who takes a lot of supplements, feels like a lot. That said, they are double-coated and small, so unless you have real trouble swallowing tablets I wouldn't let that put you off.
Fancl also recommends you take this with food, which was a bigger issue for me. Although these days I would prefer to eat breakfast, I find it almost impossible to eat before I've left the house and started my day. One morning when I truly couldn't stomach breakfast, I decided to make myself a guinea pig and see if I could get away with taking the pills on a very empty stomach. Stupidly, I forgot I had also missed dinner the night before too. Big mistake! I felt very nauseated and honestly had a very stressful ride on the crowded subway to work. If you make the same mistake that I did, though, some juice and bread once I got to work settled my stomach pretty much straight away.
---
How do they work?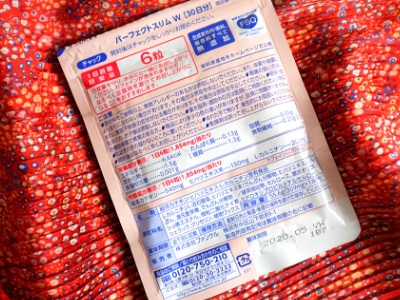 These supplements combine three ingredients that are said to have weight loss benefits: green tea extract, piper longum, and L-carnitine.
Green tea is probably the most well known of the three in terms of weight loss benefits. The caffeine and catechin in green tea are said to help manage appetite and potentially boost the metabolism. Scientific studies are still out whether or not green tea consumption leads to weight loss, but there's a lot of research about benefits of green tea for your general health!
Piper longum, or "long pepper", has been used in Indian and Chinese medicine for centuries. It's also a staple of Ayurvedic medicine. There have also been some promising studies in mice that seem to indicate that it could provide weight loss benefits. Like green tea, there are other potential health benefits, including boosting the bio-availability of other nutrients.
L-carnitine is a type of amino acid that we don't usually need to supplement; the body produces it just fine on its own! However, some claim that supplementing l-carnitine boosts the metabolism and aids weight loss.
These supplements also contain caffeine from the green tea. The packet says they contain 77mg per six tablets, which is a little less than a cup of coffee. If you regularly drink coffee or tea you probably won't notice it. If you are sensitive to caffeine, though, try to avoid taking these at night!
---
My experience with FANCL Perfect Slim W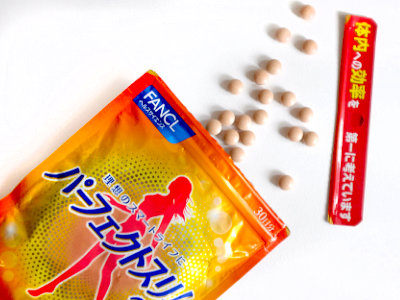 As you can probably guess from the fact that I'd never bothered with diet supplements before, I was a little skeptical about trying Fancl Perfect Slim W. I wasn't really worried about trying them– all the ingredients are already pretty healthy, and there wasn't a worrying amount of caffeine in them. I've heard of diet pill companies sneaking dangerous, unlisted ingredients into their pills to boost their effect. However, Fancl is highly trusted brand in Japan, so I had no issues giving them a try.
In terms of weight loss, I was a little more skeptical. To my surprise, I did notice that they seemed to reduce my appetite, particularly in the evening after taking them in the morning. Maybe I should have expected it, because drinking green tea and coffee usually has that effect on me.
The downside to taking them, for me, would have to be taking them with food. For the purposes of his review I tried my best to eat some breakfast. In hindsight, I would probably just ignore the instructions and take them when it actually suited my schedule. That said, if you're a breakfast person, lucky you, and these should be easy to take!
---
Recommendations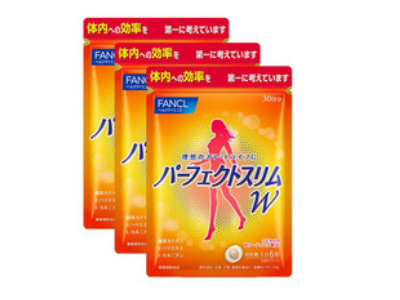 I'm hesitant to recommend these pills as an appetite suppressant, because I don't think skipping meals is a good idea. These pills are not going to help you fast or anything that extreme. But, a slightly reduced appetite could potentially help avoid burning out and ordering that "I'm sick of dieting" pizza. They could also be good as a way to maintain your weight.
In terms of weight loss, I was surprised to see that I had lost a little weight while taking these. It's hard to say for sure if it was the supplements themselves, the fact that they seemed to reduce my appetite, or something else entirely.
I hope my review helps you make a choice about diet supplements! If you have any questions please leave a comment below or come and chat with us at Wonect.com! For more information about Fancl supplements, check out Fancl Beauty Foods on Wonect.com!
---