How to Use the Salon-Grade Mucota Scena Series to Repair Damaged Hair at Home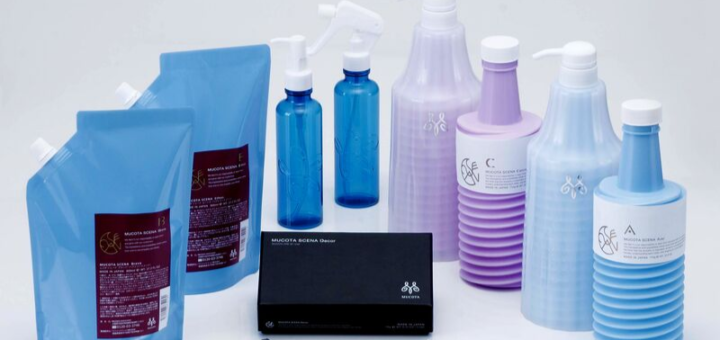 The Mucota Scena series is one of the hidden gems in the intensely popular Mucota haircare line from Japan. The Mucota Aire series of shampoos, conditioners, and leave-in treatments are so popular, they're some of our best selling products year after year. The hair straightening Mucota Dyna series, too, is also very popular with our customers, but doing this chemical straightening treatment at home does require you follow the instructions very closely lest you damage your hair.
The hair repairing Mucota Scena series, however, doesn't come with the same risks. This nourishing series does need to be followed step by step, but unlike the Dyna series, there isn't much risk of damage if you make a mistake. Still, doing it wrong can reduce its effect. Since there seems to be some incorrect information floating around, we wanted to give you accurate information so you can take full advantage of this salon-grade hair repair treatment for yourself. Read on to find out how to give yourself a professional hair treatment at home whenever you need it for a tiny fraction of the salon price!
---
Who Should Use Mucota Scena?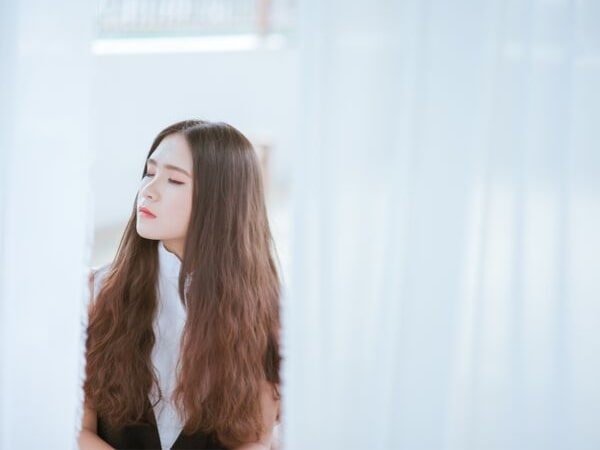 Mucota Scena is designed a repairing final step after salon treatments like coloring, perming, and straightening the hair. It can repair a wide range of damage, so no matter whether your hair is chemical or heat damaged, Mucota Scena can help.
Mucota Scena is also an ideal treatment for anyone who is trying to grow their hair long. Made up of the same ingredients that makes up your hair, this series can help restore and protect the ends of long hair as it grows.
As a guideline, you can use Mucota Scena whenever you feel like you need it. For example, if you regularly color or chemically treat your hair, you can use the Scena series as a final nourishing step. However, you don't need to use it every week or even every month if your hair isn't too damaged. If you do want to use it more frequently, try to focus on the ends of the hair, and be careful not to apply too much to avoid weighing down your hair.
---
[Pre-Treatment] Mucota Scena Ethos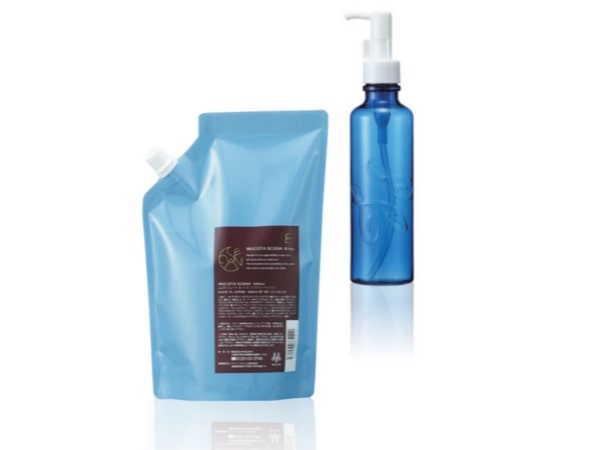 Mucota Scena Ethos is designed as a clarifying treatment to remove chemical buildup from hair coloring treatments. In salon use, it's designed to clarify the hair immediately after doing a color treatment for a customer before moving onto this repairing treatment. So, if you have not colored your hair very recently, you can safely skip this step.
Note: This product is most easily handled if decanted into the type of pump bottle you can see pictured above.
Mucota Scena Ethos Instructions
Apply to the whole hair, massage the product lightly into the hair and scalp, then rinse well.
How much Mucota Scena Ethos to use?
Short hair: 5 mL
Medium hair: 10 mL
Long hair: 15 mL
---
[Step 1] Mucota Scena Adel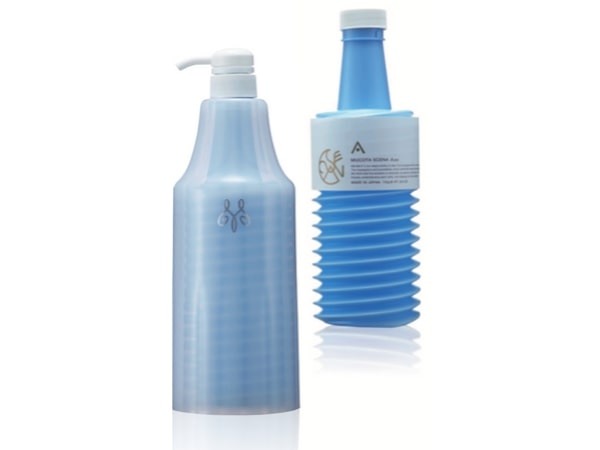 The Mucota Scena series is a salon-grade hair treatment process that deeply nourishes and repairs damaged hair. Mucota Scena Adel is the first step in the standard treatment. It contains natural ceramides and a highly concentrated sugar-type moisturizing base to create a optimal environment for healthy hair.
This treatment is formulated with phytosphingosine and cholesterols containing four types of ceramides (1, 2, 3, 6II) plus natural ceramides, which are the same structure as the hair's intercellular lipids. These ingredients adhere closely to the existing ceramides in the hair to create moisture base, increase the hair's repair abilities and creating the optimal environment for hair treatments. Formulated around high-maltose syrup, Mucota Scena Adel maintains the hair's ability to maintain moisture, while its CMC formulation effectively re-hydrates the hair.
Mucota Scena Adel Instructions
Apply to damp hair after shampooing or Ethos treatment.
Apply to the middle and ends of the hair, avoiding the first 2-3 cm of the roots.
After applying, massage the product well into the hair.
Rinse well ensuring no residue is left.
How much Mucota Scena Adel to use?
Short hair: 6 grams (approx. 2 pumps)
Medium hair: 9 grams (approx. 3 pumps)
Long hair: 12 grams (approx. 4 pumps)
---
[Step 2] Mucota Scena Brava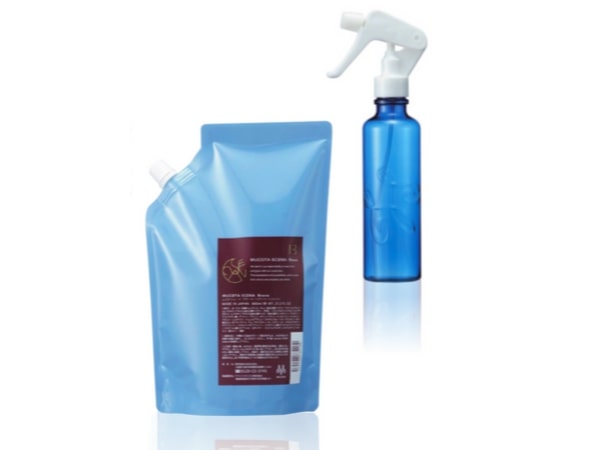 Note: Brava has a water-like texture, and is best decanted into spray bottle.
Mucota Scena Brava allows hair repairing ingredients to effectively penetrate the hair in order to repair a wide range of damage types.
Hair damage repair ingredients include low damage CMC amino acids and a combination of matrix keratin and keratin filaments that give shape to the hair's cortex. This product also includes a formulation of five other repairing ingredients that effectively treat a variety of types of damage. These include include silk PPT, which is effective for repairing the hair's cuticle, and pearl protein (hydrolyzed conchiolin), which gives the hair a beautiful shine.
Reactive ceramide analogues and 18 MEA analogue activators allow the repairing ingredients in Mucota Scena Adel and Mucota Scena Brava's to penetrate into the softened hair. The reactive ceramides also bond to the hair's internal structure, strengthening the inner hair to lock in the repairing ingredients.
Mucota Scena Brava Instructions
Apply to damp hair after Adel step 1.
Apply to the middle and ends of the hair, avoiding the first 2-3 cm of the roots.
Use a comb to work the product evenly through the hair. Do not rinse out.
How much Mucota Scena Brava to use?
Short hair: 5 mL (approx. 10 sprays)
Medium hair: 10 mL (approx. 20 sprays)
Long hair: 15 mL ((approx. 30 sprays)
---
[Step 3] Mucota Scena Calore Instructions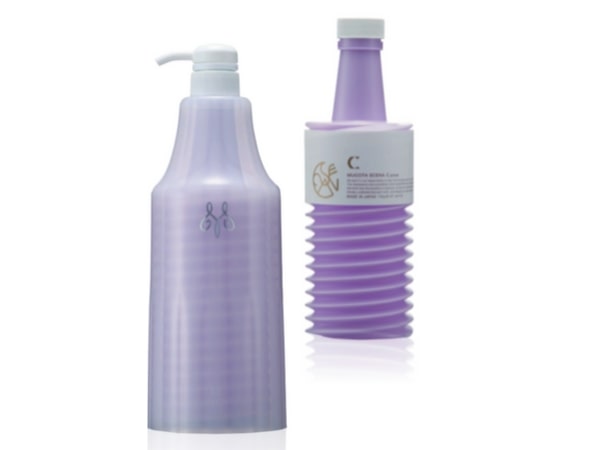 Mucota Scena Calore is the third and final step in the treatment. This step contains ceramides, cholesterol,  and 18 MEA, which work to protect the cuticle and regenerate the hair's hydrophobic surface layer. When hair absorbs water, it swells and damages the structure. Healthy hair is naturally hydrophobic, which means that it doesn't easily absorb water. Damage and the age of the hair causes this water resistance to weaken, leading to a cycle of increased damage. Mucota Scena Calore strengthens the barrier for healthier, shinier hair.
Mucota Scena Calore Instructions
After evenly covering the hair with the Brava treatment, apply Calore on top, leaving the roots and focussing on the middle to ends of the hair.
Massage well into the hair.
Rinse well, ensuring no residue is left.
How much Mucota Scena Calore to use?
Short hair: 6 grams (approx. 2 pumps)
Medium hair: 9 grams (approx. 3 pumps)
Long hair: 12 grams (approx. 4 pumps)
---
[Home Treatment] Mucota Scena Decor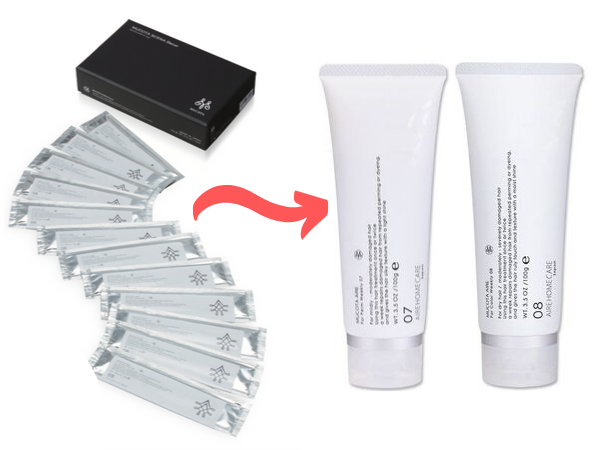 If you do the Mucota Scena treatment in a salon, you might be given a sachet of the Decor step to take with you. If you're doing the Scena treatment at home, though, you don't need to worry about it: Decor is just Mucota Aire 08 from their home care line packaged in a sachet.
So, if you want a top-up weekly treatment, it's far cheaper to just buy Mucota Aire 08 (for color-treated hair) or Mucota Aire 07 (for permed or straightened hair) in their regular packaging. You can use these treatments like a regular hair mask: just massage in after shampooing, let absorb for a while if you have time, then rinse well
For more information about the Mucota Aire home care line, check out our full explainer about how to build your custom Mucota Aire routine:
You can also check out our hands-on review of Mucota Aire 07 here:
---
Mucota Scena FAQs
Is it better to apply extra Mucota Scena if my hair is very damaged?
The Scena range is made from the same ingredients that make up our hair. Since hair has a saturation point, after which it can't absorb any more moisture, applying extra product will simply leave excess product on the surface on the hair, which it can cause it to be weighed down. Simply using the amounts listed above as a guide to evenly coat the hair, and then massaging the product well into more damaged parts of the hair will result in better absorption and adhesion will show good results, so there is no need to use extra.
What is the best way to use Scena Decor (Mucota Aire 08)?
You can start using Scena Decor/Aire 08 around 2-3 weeks after a Mucota Scena treatment, and then weekly after that. To use, apply mainly on the ends of the hair and then massage well. You can achieve even better results by wrapping the hair with a steam towel or similar item for 3-5 minutes while it absorbs. This helps not only improving the texture of the hair, but removing residual chemicals left over from coloring or perms.
Does warming or steaming help boost the effect of the Mucota Scena series?
Warming or steaming the hair can improve the results. If you would like to try this, it's best do it for 5 to 10 minutes after applying third step (Calore). If you're warming the hair, it's best to wrap the hair in a shower cap or steam towel to prevent moisture from evaporating.
---
Thanks for reading!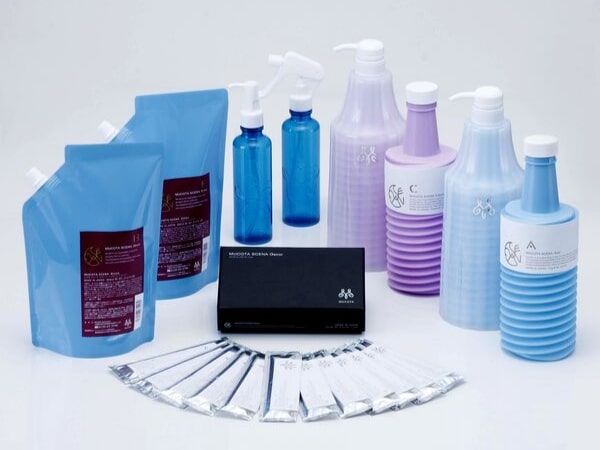 We hope you found this guide to the Mucota Scena line helpful! This series really is a lifesaver for chemically treated or damaged hair, so if you regularly go to the salon for this kind of treatment, consider doing it yourself at home! If you still have questions about the Mucota Scena series, get in touch with us at wonect.com! We'd love to help out.
If you're looking into the Japanese Mucota range, come visit us at Wonect! We sell fresh, authentic Mucota products, plus thousands more Japanese beauty products, direct from Kyoto with sales and discounts every day.