Choosing Milbon Hair Treatments Like A Pro!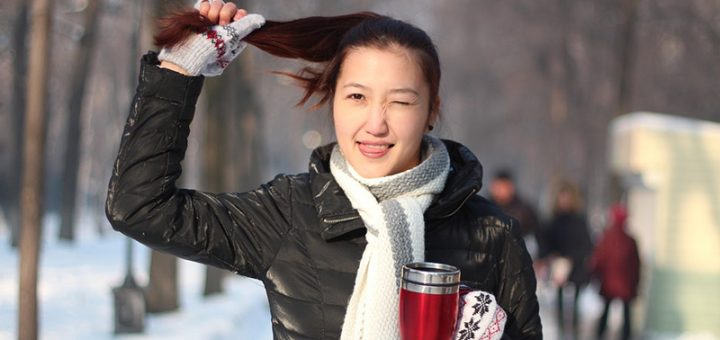 Milbon hair treatments are leave-on treatments that don't need to be washed off. But they are more famously known for their ability to bring hair back to life!
However, it might be difficult to choose from the Milbon Deesse Elujuda series, since there are currently 8 different types on the market now. We have done the research and share with you in this week's article!
---
Milbon Elujuda? Milbon Elujuda Emulsion?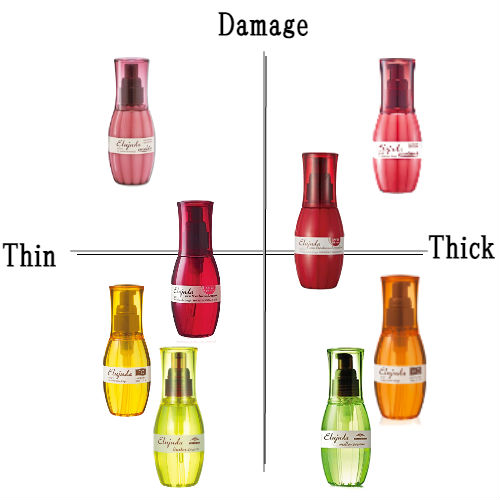 There 8 different Milbon Elujuda products. Since they have different benefits, it'll be great to find something that goes with our own hair types and concerns ♬
5 types of Elujuda (Oil types)
Milbon Elujuda is what you want to use if you want to bring out softness and vibrancy in your hair. The resulting hair would allow your fingers to pass through your hair smoothly!
Furthermore, since it's an oil-type treatment, it is able to protect the hair from heat damage. Not only does the treatment give the hair a coating that brings out shine and finish, it also protects the hair from external stimulation. Indirectly, we are providing an overall hair care to ourselves!
3 types of Elujuda Emulsion/Emulsion+ (Milk types)
Compared to the oil-type, these milk types are excellent in retaining moisture, and also allows easy styling! Emulsion is suited for thin hair types, whereas Emulsion+ is suited for normal to thick hair types.
The milk type treatments are able to both repair hair damage and replenish moisture! Unfortunately, they are unable to coat the hair as well as the oil type, so you might not be able to see any change in shine.
---
Milbon Elujuda for Shine and Damage Protection
Deesse Elujuda FO (Hair Treatment)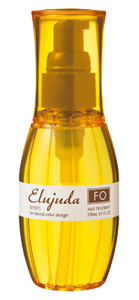 The Deesse Elujuda FO is for anyone whose hair that lack springiness, or their hairstyles do not hold for long. It makes the hair look soft and supple, while giving volume to the hair.
Deesse Elujuda MO (Hair Treatment)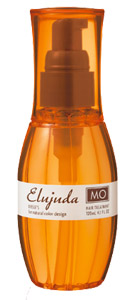 Deesse Elujuda MO's purpose is to assist users who have stiff hair that doesn't style properly. By softening the hair, this hair treatment gets the hair under control.
---
For Dry Hair
Deesse Elujuda Emulsion (Hair Treatment)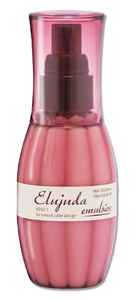 Deesse Elujuda Emulsion is specially for thin or weak hair, because it replenishes moisture and raises moisture retention. This allows hair to become soft, supple and have consistency.
Deesse Elujuda Emulsion+ (Hair Treatment)
On the other hand, Deesse Elujuda Emulsion+ is for stiff hair of normal to thick thickness, so that it can soften the hair for better management.
---
For Double Benefits of Hair Care and UV Care
Deesse Elujuda Sun Treatment Serum (Hair Treatment/Scalp Sunscreen)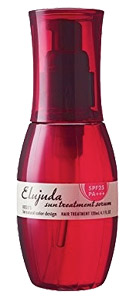 The Sun Treatment Serum provides both hair care and UV care (SPF25, PA+++). It is a strain-free way to protect the hair from UV rays. This is also recommended for users are used to oil type treatments.
Deesse Elujuda Sun Treatment Emulsion (Hair Treatment/Scalp Sunscreen)
This is similar to the Sun Treatment Serum, but in an emulsion form (SPF25, PA+++). Therefore, the emulsion is suitable for users who are used to using milk type treatments.
---
For Hair Quality Control
As for the last two items, they are oil treatments that are the most gentle in the series. They are able to improve the softness and suppleness of our hair, and thus giving us control over our hair quality. Users who like a fluffy finish would enjoy how light the treatments are too ♬
Deesse Elujuda Limber Serum (Hair Treatment)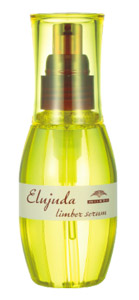 This treatments gives the hair softness and springiness to hair that lacks volume. Recommended to use on soft hair.
Deesse Elujuda Mellow Serum (Hair Treatment)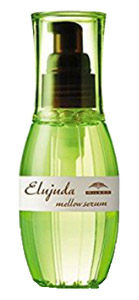 Opposite to that, we have the Mellow Serum for users with normal to stiff hair. This hair treatment soften hard, stiff hair to make it more manageable.
---
Frequently Asked Questions about Milbon Elujuda
Q) Can I use both hair oil and hair milk together?
A) Since both have their own merits, surely we'd like to know if we can actually use both together.
Well, it's actually better that we avoid using them together. This is because there is a chance that the hair oil and hair milk could react, which could result in neither of them working effectively.
However, you can use them separately if you'd like to go for both benefits!
Q) What should I use if I have frizzy hair?
A) If you have frizzy hair, then you'd want to focus of your hair's ability to retain moisture. As such, you'd want to consider using the hair milk which replenishes moisture content to the hair, and improves moisture retention.
---
Did you know that salons were already using Milbon Elujuda before they got popular through word of mouth?
In conclusion, we should be looking at the benefits to choose which Milbon to use, so we'd be able to choose a product that best matches our hair needs.
---

---