The Best Japanese Color Depositing Shampoos for Grey Hair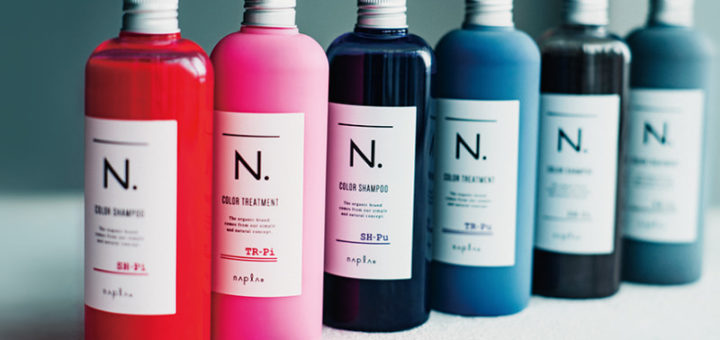 Whether you want to dye grey hair, camouflage regrowth, or tone your dyed hair, color depositing shampoos are a useful tool in your kit. While regular hair dye can be harsh, require a long wait time, and run the risk of an uneven or unnatural finish, color depositing shampoos and hair treatments gradually build up color every time you wash your hair. This helps you continually cover grey hair without regrowth or annoying extra steps. Most Japanese color depositing hair treatments come with a rich formula of nourishing ingredients to create an evenly-colored, shiny, and healthy finish. In this article we'll cover some of the best color depositing shampoos for grey hair available in Japan!
---
Shiseido Prior Conditioner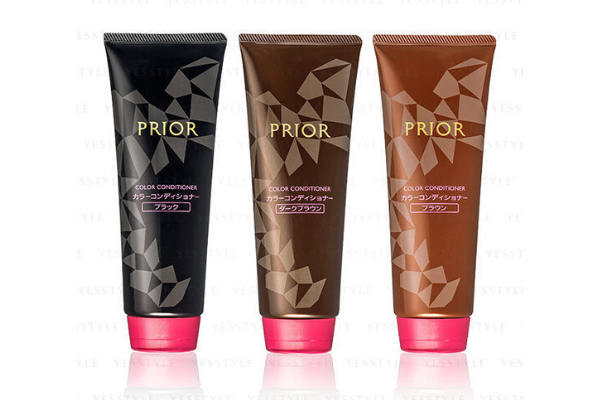 Shiseido Prior is an anti-aging range of cosmetics and haircare items designed to flatter mature hair and skin. The Shiseido Prior Color Conditioner is a color-depositing treatment that comes in three shades: black,dark brown, and light brown, and is designed to work in tandem with the Shiseido Prior Color Care Shampoo. The shampoo itself is not color depositing, but instead protects the color of the hair and boosts the effect of the conditioner. We recommend using both together if possible.
To use, first wash the hair with the Shiseido Prior Color Care Shampoo, just as you would with any other shampoo. After, apply the conditioner, focussing on any regrowth or areas of concern, and let sit for five minutes. This treatment is on the more subtle end of the spectrum, and needs about a week to build up. There are some benefits to this, one being ease of use. Just like building up foundation for a flawless finish, gradually building up color runs less risk of missing a spot or overdoing it. Some also say that this gives a more natural looking effect in the end.
---
ANGFA Scalp D Beaute Hair Color Treatment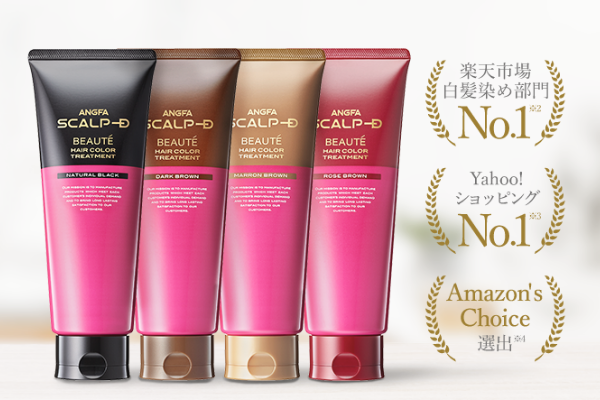 Angfa Scalp D Beaute is the female-targeted line of Angfa Scalp D's best selling range of anti-hair loss products. This line is color depositing treatments designed to both color and enrich the hair. 11 natural ingredients, including camellia, cherry blossom, and argan oil nourish the hair, while a peptide formulation specifically targets the health of grey hair.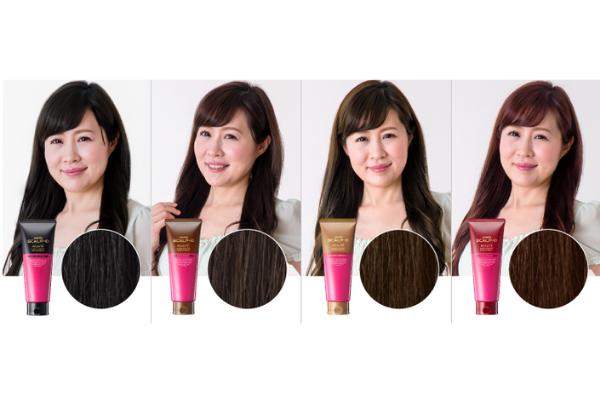 This range topped the charts for grey hair treatments on major e-commerce sites like Rakuten and Yahoo in Japan. Angfa Scalp D Beaute Hair Color Treatment comes in four colors, including the popular black and dark brown, as well as more unique Marron Brown and Rose Brown that adds golden or rose shades respectively. The Rose Brown shade in particular is hard to find in other lines, so if you like an auburn tone, you can achieve it with the Angfa Scalp D Beaute Hair Color Treatment!To use, apply to freshly-shampooed, towel-dried hair, leave for 4 – 10 minutes, then rinse.
Angfa Scalp D Dignity: Is This Japan's Most Expensive Shampoo?
---
Angfa Scalp D Hair Color Conditioner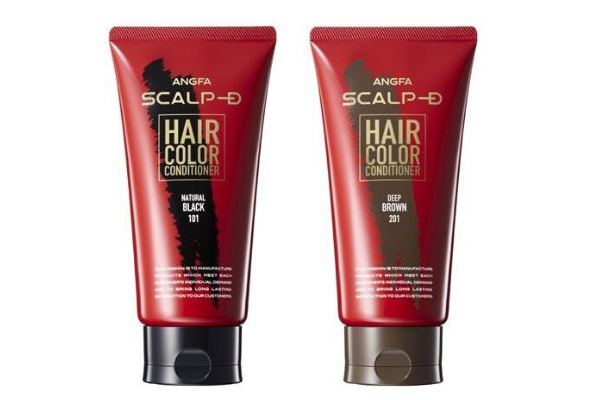 While all all of the products in this article can be used by both men and women, the Angfa Scalp D Hair Color Conditioner is the corresponding men's product in the Angfa Scalp D line. Available in black or brown, this color depositing conditioner is made with men's specific needs in mind. This includes haircare ingredients such as amino acid and mineral-rich black soy milk extract.
This color depositing shampoo for men also comes with a brush that makes it quick and neat to apply. The Angda Scalp D Hair Color Conditioner is free from eight common irritants including alcohol, paraben, and diamine.
Buy Angfa Scalp D Hair Color Conditioner worldwide here!
---
DHC Q10 Premium Color Treatment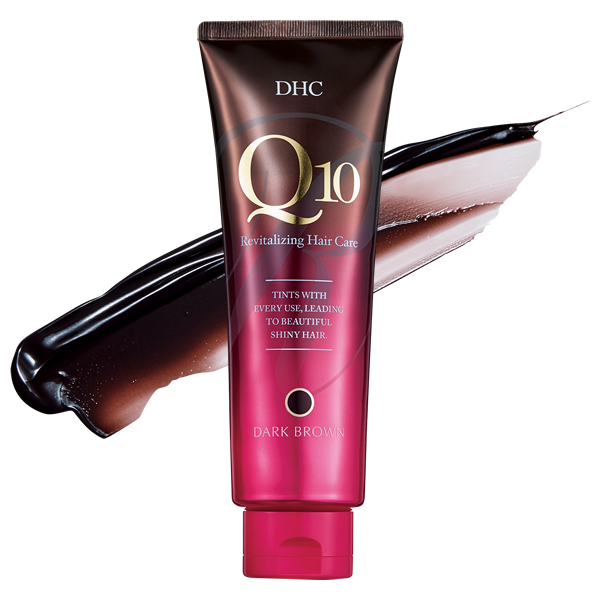 https://wonect.com/sg/p/DHC01206/dhc-q10-quick-color-treatment-235g-3-colors-7267
We've covered DHC products a few times here at wonect.life, from their huge range of health and beauty supplements to their cosmetic products like the DHC Deep Cleansing Oil below. What's notable about this brand is the huge range of products  available: if there's a beauty category, from skincare to healthcare, chances are DHC has a high quality option available for you.
The DHC Q10 Premium Color Treatment is DHC's entry into the world of color depositing shampoos, and is in fact their best selling hair product, with four colors from black to light brown, this treatment also builds over grey hair or regrowth to create natural color over around three washes. It does this with its a double-color formulation that contains both ionic color and low molecular weight dyes. The positive ions in the dye are attracted to negative ions in the hair, helping the color penetrate in only five minutes, while the low molecular weight dye fills in gaps in the cuticle for a shiny, healthy finish. Finally, Color Fix Cuticle Coat locks in color while also preventing the frizz and uneven texture.
As the name suggests, this treatment also contains Coenzyme Q10, a naturally derived serum ingredient. This ingredient helps repair damage and condition the hair for a healthy look that lasts. The treatment is gentle on the hair and has a floral, orange, and bergamot fragrance, so you can use it as a daily treatment without that distinctive hair dye scent.
---
Rishiri Hair Color Treatment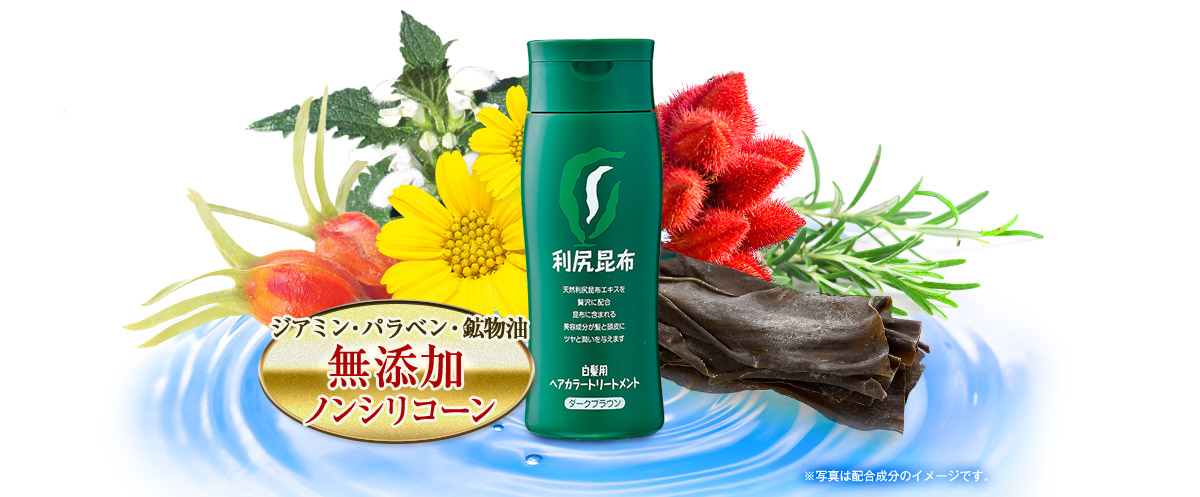 If you're looking for a natural color depositing treatment, consider the Rishiri Hair Color Treatment. This item is notable for the fact it's based on kombu sea kelp from Hokkaido!
While this treatment is based on natural seaweed extracts, its has some of the strongest dye. It deposits a good amount of color with almost no wait time, making it an easy way to treat your hair daily with almost no effort. Alternatively, leaving it on for 10 minutes helps add a solid base of color.
While you might wonder if a stronger dye means a harsher treatment, the natural kelp and 28 hair-moisturizing ingredients. You can use this treatment on dry hair, then rinse off in your regular shower. Unlike typical hair dyes, doesn't leave the hair with a distinctive harsh scent.
The Rishiri Hair Color Treatment is free from diamine, parabens, and mineral oil. It comes in both black and brown shades.
---
Color Depositing Shampoos from Japan
We hope this roundup of the best Japanese color depositing shampoos was helpful! If you have any questions about choosing the best product for your hair type, feel free to contact us over at Wonect.com!
For more about haircare, check out our roundup of the best Japanese haircare brands for hair loss!