Cleansing with Olive Oil? DHC Deep Cleansing Oil Review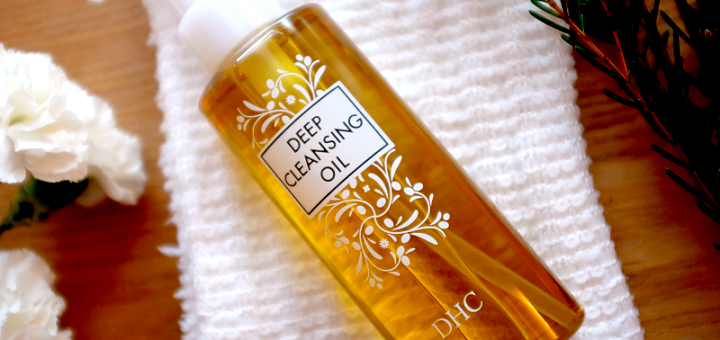 DHC Deep Cleansing Oil has been on sale here in Japan since 1995, and has sold over 71,000,000 bottles in that time! The DHC Deep Cleansing Oil is simple in almost every sense of the word, from its packaging to its ingredient list. But a good, easy to use oil cleanser, as simple as it is, can make a world of difference to your skin! 
---
What are the ingredients?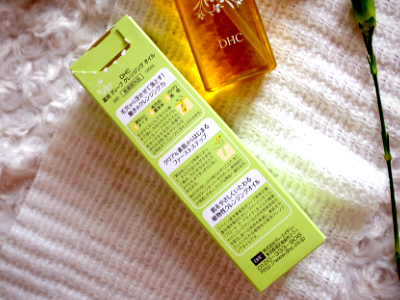 Ingredients: Olea Europaea Fruit Oil, Caprylic/Capric Triglyceride, Sorbeth-30 Tetraoleate, Pentylene Glycol, Phenoxyethanol, Tocopherol, Stearyl Glycyrrhetinate, Rosmarinus Officinalis Leaf Oil
DHC Deep Cleansing Oil has a pleasingly short ingredients lists that covers what needs to be covered– olive and rosemary oils, an emulsifier to help it rinse off with water, some moisturizing components, and some preservatives.
I really like that olive oil is the main cleansing oil in this product. A lot of the time, oil cleansers are made up of a kind of mystery oil with an artificial scent. So, as I'll go into later, I really liked that the color, fragrance, general "sense" of the oil was recognisable as olive.
Just a note– preservatives in general are not a particular issue for me, but if you are looking to avoid them, check out Fancl Mild Cleansing Oil. This is a preservative, fragrance free cleansing oil, and one of our constant bestsellers on Wonect.com.
---
How to use
These are the instructions according to DHC!
1. Take about three pumps of oil in the palm of your hand. Allow it to warm to body temperature and then massage it onto your face, dissolving makeup.
2. Rinse off well with cold water.
3. Follow with a foam cleanser that suits your skin type and skincare needs.
---
Testing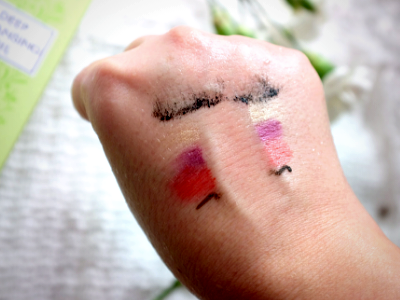 Like all the cleansers I review for Wonect.life, I tested the DHC Deep Cleansing Oil by using it exclusively as my oil cleanser for a week. More specifically, I used it to take off my makeup every evening (mostly followed by a foam cleanser unless I was feeling very tired and reckless). I also used it on its own in the morning.
Considering cleansing oils are not the most exciting products in the world, I was surprised at how much I liked using DHC Deep Cleansing Oil. First things first, it is a very pretty gold color– kind of a minor thing, but still!
Secondly, I really, really love the smell. I don't think it has any additional fragrances, and the scent is basically the two main oils: olives and rosemary. Its a very subtle, but kind of wholesome and natural scent that I just love.
For me, the consistency of the oil is basically perfect. It's a little thinner than olive oil, and spreads very easily. The instructions recommend using three pumps, but I think you can use a bit less than that.
It removes makeup very nicely, as it should! Using it as my regular oil cleanser it took everything off as expected. It also washes off quickly with no trouble at all. I have been using a slightly thicker gel type oil cleanser recently, so the ease of use was really noticeable.
For my back of the hand test where I scrutinised it a bit more carefully, it almost instantly dissolved everything with the exception of my mascara. I am not going to deduct points for that because almost every cleanser I use struggles with the particular type I'm using at the moment. (Except for Senka Perfect Whip, which I recently reviewed. Strangely enough for a foaming cleanser, it took it off great.)
---
Results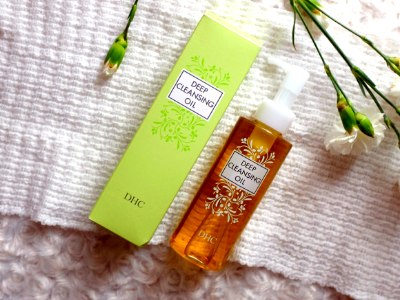 All in all, I really liked this cleanser. It works just as it is supposed to. Also, something about the gentle scent and the bright color of it makes it really pleasant to use, especially on a cold autumn morning.
I've used a lot of oil cleansers in my day and have almost no brand loyalty. For such an important part of my personal skincare routine I am pretty lenient when it comes to choosing them. As long as they wash off cleanly, I'm pretty happy! Although sometimes its fun to try different types of oils, the idea, after all, is to rinse everything off and then remove even the residue with a foam cleanser after. So, I'm not sure how much impact different oils really have during their brief tenure on your face.
That said, I've been really into kassa facial massage recently. The type where you use a plate to massage your face and neck. I'm an overly anxious person whose face and jaw muscles tend to constantly seize up into a kind of rictus, and I've found kassa really helps. It also seems to actually lift and brighten my face for a full day after I do it, too. And it's (basically) free!
Anyway, you're usually supposed to wash massage creams or oils off after you do any type of facial massage because you're touching your face a lot and stimulating the oil glands. My big thing recently has been using emulsifying cleansing oils to massage because it makes washing everything off my hands, face, and the kassa plate way easier. So, in that case, it probably makes sense to choose an oil like DHC Deep Cleansing Oil for a massage. After all, you're giving some time for the oils to actually moisturise your face. Plus, this one has a relatively simple ingredient list, is based on a skin-healthy oil like olive oil, and smells amazing.
---
Recommendations
I would recommend this oil to anyone who is looking for a good quality, simple cleansing oil. I really liked it, and plan to keep using it over the winter both as a cleansing and massage oil! 
Thanks for reading! Have you tried DHC Deep Cleansing Oil? Do you have any facial massage tips? If you have any questions or thoughts you can get in touch with us in the comments below, or via the chat on Wonect.com! See you next time!
---