Hada Labo Shirojyun Premium Whitening Essence Review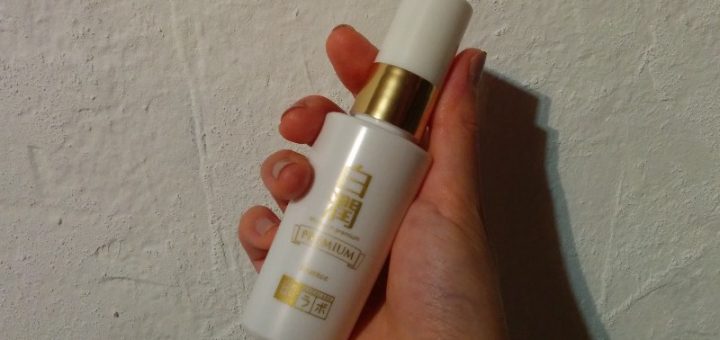 If you are interested in skin brightening, you might have the experience of trying whitening essence or serum. This Shirojyun Premium Whitening Essence is from Hada Labo, skin care brand by Rohto. Hada Labo is popular not only in Japan but also overseas, for its approach to make skin softer and smoother.
(To know more about Hada Labo, check the blog about it here.)
You may know their most famous product, Gokujyun Hyaluronic Acid lotion, which contains hyaluronic acid to hydrate your skin intensely. Shirojyun is just like Gokujyun's sister-brand, skin-brightening lineup.
Bottle is easy to hold, just fit in your hand.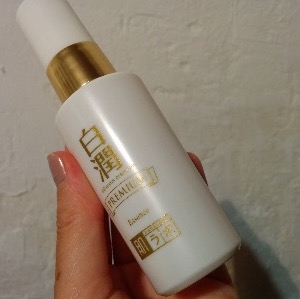 It's in a white small bottle. One bottle is 40ml. You may think it's too little, but one bottle can last for more than a month if it's used every morning and night. Another good thing is, it's not too big to carry with you when you go travel. (It can be brought with you even when you're on board airplane!) I like that personally as I travel often.
Moist texture, comfortable feeling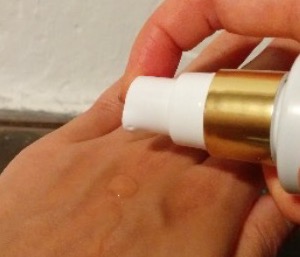 This whitening essence has no color, transparent water like-looking. Its texture is very moisturized, but it doesn't get sticky when you apply it on your face.
According to the instruction on Hada Labo official page, it should be applied after lotion, take a few push (about 2cm diameter) on your palm, then apply it to all around your face, let the skin absorb the essence with your both hands.
I feel my skin gets moisturized immediately and absorbs the essence when I applied it.
How 'premium' is the Shirojyun Premium Whitening Essence?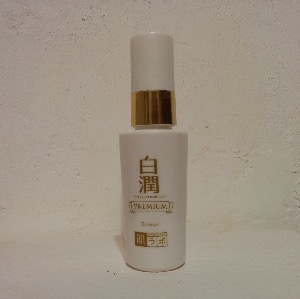 By the way, what are 'Premium' things of it?
It combines two active elements, arbutin and 3-O-Ethyl-L-ascorbic acid, which is the first time among Japanese cosmetics. Those are said to be effective to brighten skin on preventing freckles. Arbutin prevents melanin from being generated in skin and 3-O-Ethyl-L-ascorbic acid helps to make vitamin C, which is important for skin metabolism.
It doesn't mean you can get immediate result such as erasing spots. But I like it so far, and I'll continue using it and see how it works for months. Usually, whitening essences are quit pricey, so it can be difficult to continue using for months to see the result. However, this Shirojyun Premium Whitening Essence is affordable to continue, even though it contains the active ingredients to expect the result.
If you're looking for a product to brighter your skin, I recommend to try Shirojyun Premium Whitening Essence among Hada Labo products.