Hada Labo Moisturising Lotions Compared!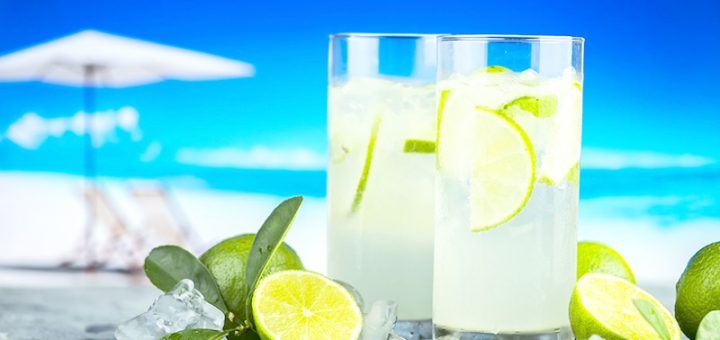 I'd like to thank our readers for always sharing their opinions with us. Recently, we've received a lot of comments and questions at wonect.com, so this week I'd like to address some of them by introducing this brand that gets asked about a lot – Hada Labo!
There are various different lines and ranges for Hada Labo. Therefore I'm going to concentrate on their moisturising lotion and compare 4 different products for you today. But first off…
What is Hada Labo?
Hada Labo comes from the words "hada" meaning "skin", and "laboratory". Rohto Pharmaceuticals, the manufacturer of Hada Labo, aims to isolate ingredients that are good for the skin and to dispose of anything unnecessary in order to create a "health-conscious skincare brand". Following that, the Hada Labo line considers moisture to be the basis of skincare. Therefore their products contain a specially-developed blend of hyaluronic acids.
Let's look in more detail at Hada Labo's moisturising lotions. (Note: what the Japanese refer to as lotion is what many people would call a toner in English.)
---
1. Hada Labo Gokujun
These are the most basic in the range. Gokujun means "extreme moisture", and these products promise soft, super-hydrated skin.
Hada Labo Gokujun Hyaluronic Lotion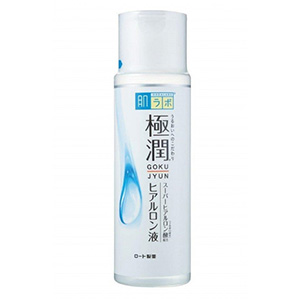 Hada Labo Gokujun Hyaluronic Lotion Light Type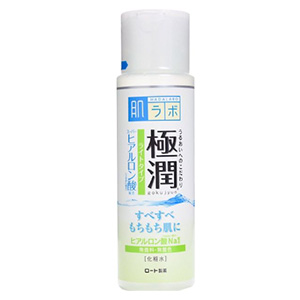 Hada Labo Gokujun Hyaluronic Lotion Pump Type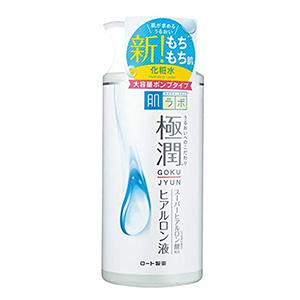 ---
Key features of Hada Labo Gokujun:
Contains a blend of three types of hyaluronic acid that's unique to Hada Labo.
Simple formula that's suitable for all ages, genders and skin types. In addition, particularly recommended for dry skin.
Can also be used on the body as well as the face, thus the pump type is particularly convenient for this.
Gentle and suitable for sensitive skin. Free of alcohol, oils, and artificial colorants and scents. Also pH neutral.
---
2. Hada Labo Gokujun Premium Hyaluronic Lotion
Consider using this if your skin has extra need of rich moisturising.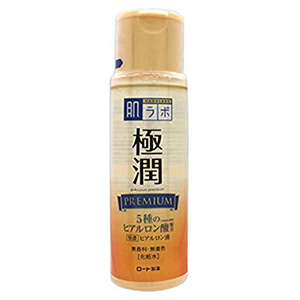 Key features of Gokujun Premium:
1. Contains a blend of 5 types of hyaluronic acid to nourish and restore elasticity to moisture-starved skin:
Hyaluronic acid is a natural component of skin and cartilage that retains moisture (around 6 litres per gram).
Super-hyaluronic acid, which has twice the moisture-retaining power of normal hyaluronic acid (around 12 litres per gram).
Nano-hyaluronic acid, which is around 1% the molecular size of normal hyaluronic acid, so it can penetrate deeper into the skin.
Easy-absorption hyaluronic acid. This therefore allows the skin  to absorb more fully for longer-lasting effects.
3D hyaluronic acid. Casts a strongly-linked "moist net" over the skin.
2.Also contains sacran, which is an ingredient developed in Japan that's said to have 5 times the moisturising power of hyaluronic acid.
3. Free of alcohol, oils, and artificial colorants and scents. pH neutral.
---
3. Hada Labo Gokujun Oil-in Lotion
Most toners and lotions will help your skin retain water for extra hydration. But as the name implies, this product is designed to also increase oil-based moisture in the skin.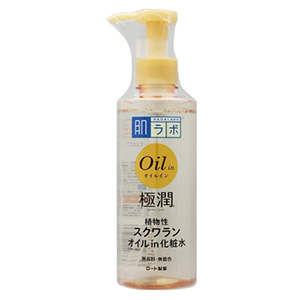 Key features Gokujun Oil-in Lotion:
Rubs in easily without any greasy or sticky feeling.
Furthermore, the oil component is in nano-particle form, thus allows it to be absorbed easily.
With plant-type squalane oil for a natural moisture boost.
Also, this is free of artificial colorants and scents. pH neutral.
Pump-type dispenser is easy to use too.
This is for neck and body use as well.
Can also be applied generously to areas that suffer from dryness (e.g. under eyes or around the lips).
---
4. Hada Labo Kiwamizu Mineral Amino Lotion
Flowing, non-sticky lotion. Kiwamizu literally means "extreme water".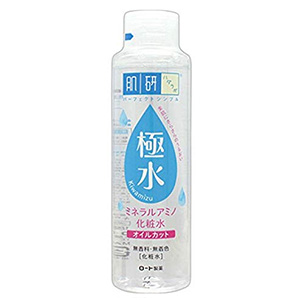 Key features of Kiwamizu Mineral Amino Lotion:
This product focuses on balancing out minerals and amino acids that naturally occur in the skin.
Contains 6 types of minerals (copper gluconate, magnesium aspartate, zinc gluconate, calcium chloride, potassium chloride, sodium chloride).
Also contains 2 types of amino acids (arginine, betaine).
Free of oil, artificial colorants and scents. pH neutral.
(info via jp.rohto.com)
---
The role of toners in skincare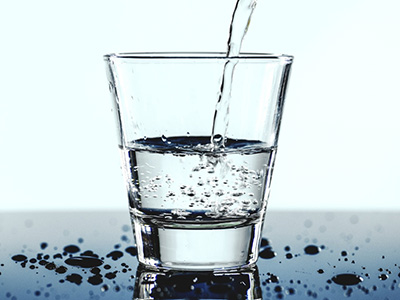 Toners are supposed to help penetrate the skin properly. They restore the skin to its normal pH, removing the alkaline residue from washing your face. They also prevent excess oil secretion from your pores. Hada Labo have thus added the moisturising benefits of lotions and creams to the ordinary toner, making their lotion extra effective.
I've used Hada Labo products in the past, although I've found they have a sticky feeling after application. If you wait a while, the stickiness goes away, but what can I say, I'm impatient (>.<)
Varying experiences?
The Hada Labo website says that these lotions should be applied directly with hands. However, some users have written that applying with cotton pads reduces the sticky after-feeling. Others recommend wetting your face before application for the best results, or using a toning wipe first. We'd be glad to hear the opinions of any readers who've tried these lotions out for themselves!
Hada Labo has renewed some of these products since I last tried them, saying that the stickiness has been reduced. I think I'd most like to try out number 3, the oil-in lotion. If I do, I'll be sure to let you know my thoughts on it! By the way, if you are looking for more options for moisturising products, then this is the perfect time to check out our suggested summer moisturisers! Maybe you'd also be interested in these 11 moisturising products for dry skin~
P.S. My swimming routine has fallen into a bit of a slump recently… I feel pretty bad about that. Any encouraging comments are welcome. (>_<)
---