6 Local Japanese Cosmetics You Should Look out for in Japan!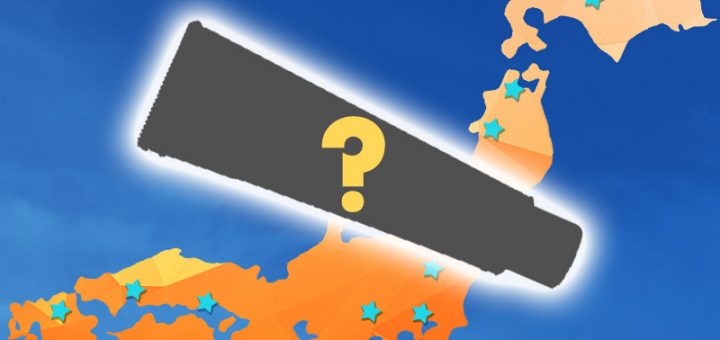 One thing Wonect wants to do is introduce to our readers the various Japanese cosmetics that are available in Japan! From time to time, we'd introduce Kyoto brands, so what about other local Japanese cosmetics?
So this week we set off to discover what kind of brands are available in other prefectures other than Kyoto, and were pleasantly surprised by the amount of brands available for choosing! So get ready as we travel from Hokkaido in the north to Okinawa in the south, and introduce to you the local Japanese cosmetics that will have your wallets drooling. In a good way, of course!
We'll be keeping to one product per prefecture, because there's just so many! We'll have to break Wonect's list into two parts too. But we shall first answer one question: "Why local Japanese cosmetics?"
---
What's so attractive about local Japanese cosmetics?
Many of these areas have they own local produce. Thus, it make sense that there are beauty companies who leverage on the strengths of these produce to research unique beauty ingredients not widely known. For example, leveraging on the famous milk from Hokkaido, or even the succulent fruits in Yamanashi. Furthermore, our Japanese local females users recommend using them, so it's worth checking them out!
And seriously, this is a level up from the usual souvenir shopping, isn't it? Instead of just getting local produce, you are gifting a unique ingredient with beauty benefits. Buy one of these for your beauty product loving friends when you go to Japan next time, then get an awesome hug from them!
---
Hokkaido Japanese Cosmetics
inEarth Ice Gel Lotion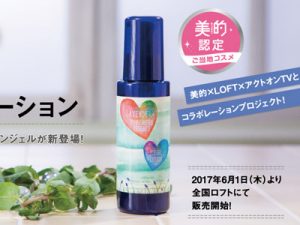 (image credit: cosmedo.jp)
We start, of course, the northest most part of Japan, Hokkaido! This is a cool down toner made with the aesthetics of a salon in mind.
Remember we mentioned that local Japanese cosmetics use ingredients unique to their regions? The key ingredient here is the extract of the peppermint leave herb, which is organically grown in Hokkaido itself. This is also why there is a cooling after effect upon using. It is also recommended for moisturising the skin, especially after it has turned sensitive from sun exposure.
---
Aomori Japanese Cosmetics
Make Cover Moist Spray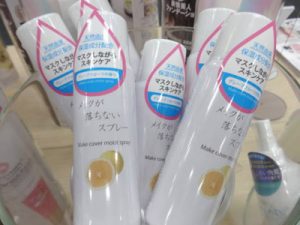 (image credit: tomorean.com)
The English version of the name doesn't explain the product as well as the Japanese name does, which is "メイクが落ちないスプレー" or "Lasting Makeup Spray".
Makeup may not last long due to a number of reasons, which includes skin dryness. Therefore this spray properly moisturises the skin, allowing makeup to apply properly and makes makeup last longer.
Soluble proteoglycan is the essential ingredient in this spray, which is extracted from the bones of salmon. It also has 130% moisturising strength when compared with hyaluronic acid.
---
Akita Japanese Cosmetics
RICEKIN Cleansing Foam Bihada Romance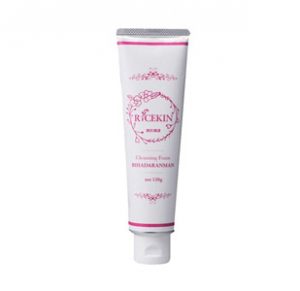 There is a Japanese sake in Akita called "Bisake Romance" (in English: Beautiful Japanese Wine Romance), where the rice is fermented at a very low temperature in the snowy lands of Akita.
The manufacturer uses the same technology to extract rice bran ferment. This extract is subsequently used in RICEKIN Cleansing Foam Bihada (Beautiful Skin) Romance to give springiness and clarity to the skin! In addition, there is no tension on the skin afterwash, while giving a moist and thorough wash for the skin and pores.
---
Tochigi Japanese Cosmetics
ANSER Uru Tsuya Gloss Tint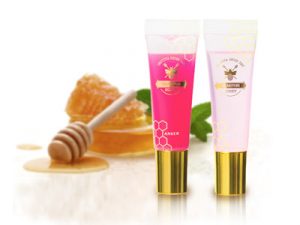 (image credit: anser.shop)
Mmmm… honey on the lips. This absolutely delicious sounding lip gloss contains honey from Tochigi!
The most famous bee-keeping farm, Shimotori Youhouen, uses high grade honey as an ingredient for the ANSER Uru Tsuya Gloss Tint. In fact, it uses pure honey, so it not only gives a moist and glossy look, but the gloss is beneficial for the skin with Vitamin B and C.
---
Yamanashi Japanese Cosmetics
Bihada Revolution 24 Bare Skin Foundation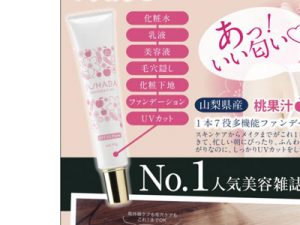 (image credit: e-dma.co.jp)
When we talk about Yamanashi, we think about some of the best fruit produces in Japan. So it should be no surprise that our next beauty item uses them.
The Bihada Revolution 24 Bare Skin Foundation contains peach juice, which contains beauty ingredients to maintain moisture and prevent the skin trouble from occuring. This foundation also has seven different uses: as a toner, an emulsion, a serum, a makeup base, as foundation, for covering pores and to cut UV exposure.
---
Tokyo Japanese Cosmetics
Camellia Eyebrow Tint
Of course, Tokyo has its own share of local produce! Just not quite where you think it'll be.
Introducing the Camellia Eyebrow Tint. The key ingredient featured is the oil of camellia seed. The camellia comes from Toshima in the Izu islands, which is a group of islands south and offshore from the Tokyo city centre (about 150km south).
Camellia seed oil is said to give springiness, resilience and gloss. The brown ash will fit well on the skin too with, especially when it is a long lasting type. Users review these tints to be easy to use too
---
From Eastern Japanese Cosmetics to Western ones next week!
Has any of these piqued your interest in visit the respective prefectures? Next week, we shall look at more local Japanese cosmetics as we explore the types of products available from the south-western half of Japan, so stay tuned!
Or while waiting, perhaps you'd like to discover shopping in Kyoto first, like what brands you should know in Kyoto, or even where are the drugstores you should visit!
---