Best 5 Japanese Brands for Hair Loss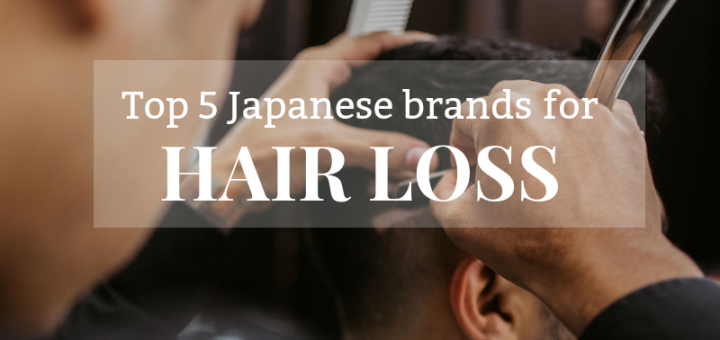 Hair loss is one of the biggest hair care worries for men and women alike. Unfortunately, since hair loss is caused by a variety of causes, there's no magic bullet to fix it. Some types of hair loss, such as types due to aging and genes, can be tricky to treat. Other types, such as loss caused by hair damage or an unhealthy scalp, can be stopped or even reversed with a bit of TLC and the right products!
There are prescription drugs and other medical treatments available for hair loss, but they're often expensive or come with some troubling side effects. Before you opt for anything so extreme, it's a good idea to first try some scalp and hair care products that target inflammation, dryness, or general scalp and hair hygiene. This ensures you're giving your hair the best possible chance to grow!
Today, I would like to introduce the top five Japanese product lines that target some of the different causes of hair loss.
---
Shiseido Adenogen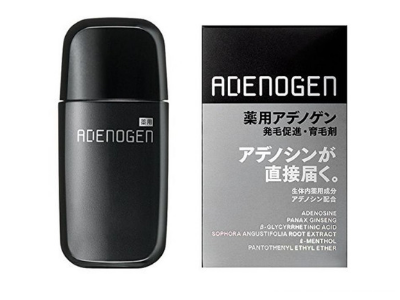 The Shiseido Adenogen line is based around Adenosine, an anti-inflammatory chemical which has been shown to promote re-thickening of thinning hair.
SHISEIDO Adenogen EX Medicated Hair Growth Tonic is the core product in the line. It is a medicated tonic you can spray directly onto the scalp. This tonic reduces hair loss and promotes growth, and heals dandruff and itching of the scalp, an includes a green citrus fragrance to deodorize the scalp. Despite its somewhat masculine packaging, women can use this to help with postnatal hair loss too!
---
Yanagiya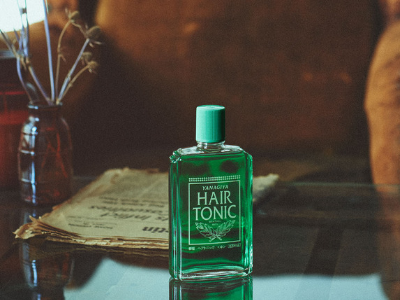 (source: yanagiya-hairtonic.com)
With its distinctive green color, Yanagiya is one of the most instantly recognizable Japanese hair tonics. Yanagiya launched this tonic in 1952, and it hasn't changed much since! The retro design and classic scent of the product is a source of nostalgia for many. Yanagiya Hair Tonic encourages new hair growth and and protects against dandruff, itching, thinning hair, and hair loss.
The product includes a wide variety of botanical extracts, including swertia japonica, ginseng, sophora root, and isodon trichocarpus extracts. It also includes anti-inflammatory dipotassium glycyrrhizinate, vitamin E to promote blood circulation, and menthol to soothe and prevent itchiness. The tonics have cooling sensation when you use them for a fresh, stimulating feeling on the scalp. Many people say they feel great to use when you get out of the bath or shower!
This series comes in a range of scents: the standard tonic, a reduced fragrance tonic, a cooling unfragranced type, and a tonic with a citrus fragrance.
For a hands on look at the original Yanagiya tonic, check out Segumi's review featuring her husband here, and Roger's review which includes a hair tonic hack here!
---
Medilook α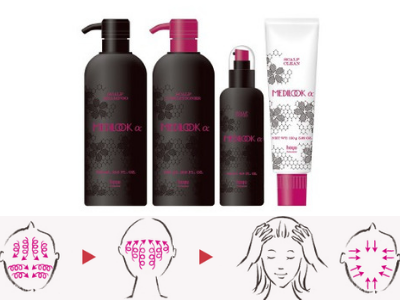 (source: hoyu-professional.com)
Hoyu Medilook α series reduces scalp inflammation which leads to hair loss and other scalp problems. The range consists of a Medilook α Scalp Shampoo, Medilook α Scalp Conditioner, and Medilook α Scalp Tonic. It also includes Medilook α Scalp Clean, a product for massaging and deep cleansing the scalp. All products in the lineup contain antioxidant packed, anti-inflammatory red wine extract and cherry blossom leaf extract.
Hoyu also gives instructions on how to do a gentle scalp massage that works in synergy with the products to promote circulation to the scalp.
More details on HOYU Medilook line here
---
Angfa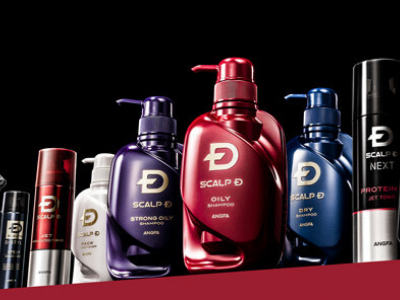 (source: www.angfa-store.jp)
Angfa is one of Japan's best known brands for hair loss. In fact, its Scalp D line for men has been the best selling men's shampoo since 2009. The men's lineup features a range of shampoos and one conditioner which works with all hair types.
The shampoo lineup come in five types: Strong Oily, Oily, and Dry, as well as two newer shampoos that feature a compound called "Ceramirai": Dandruff Oily and Deodorant Oily.
70% of the ingredients have scalp care, moisturizing effects, including ginseng, royal jelly, and guava leaf extract. This line is also free from silicones, parabens, sulfates, and have no added fragrances or colors.
Scalp D Beaute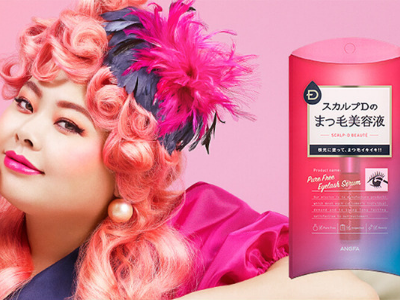 (source: www.angfa-store.jp)
The Scalp D Beaute is aimed at women, and features a shampoo and conditioner in two types: volume and moist.
This series also includes a very popular lineup of serums targeted at two different types of hair loss: eyebrows and eyelashes.  These products are Scalp D Beaute Pure Free Eyebrow Serum, Scalp D Beaute Pure Free Eyelash Serum, and Scalp D Beaute Pure Free Eyelash Serum Premium.
The Scalp D Beaute Pure Free Eyelash Serum is currently the number 1 eyelash serum on Japanese review site @cosme; the double strength premium version is number 3. These products all contain a variety of peptides and amino acids to moisturize, prevent lash and eyebrow fall, and encourage growth.
More details on ANGFA Scalp D Beaute here
---
Kaminomoto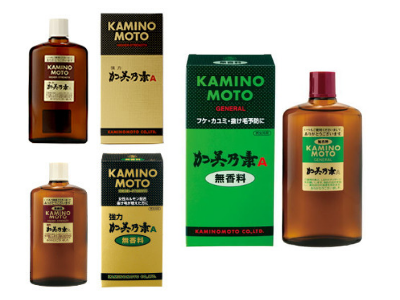 Kaminomoto has been sold in Japan since 1932, so it's a very trusted brand in these parts! Their brand revolves around kanpo, Japan's traditional practice of herbal medicine. Their brand includes quite a few products, but today I'll introduce a few of the most popular.
The Kaminomoto A line comes in three types, with both scented and unscented versions. These hair tonics include active herbal ingredients including isodon trichocaprus extract and sophora angustifolia root extract. The regular type is for preventative use, while the higher strength type is for people beginning to experience hair loss. The extra strength "Kamigen" version is for people who have advanced hair loss. These products also prevent dandruff and itching of the scalp, and generally maintain a healthy scalp and hair roots.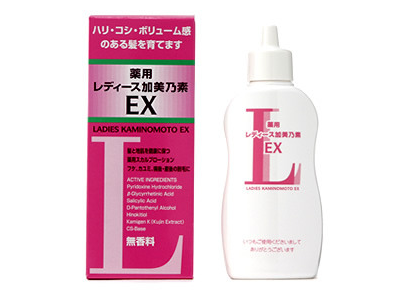 While men and women can use the Kaminomoto A line, Medicated Ladies Kaminomoto EX is specifically designed for women.  I will say, I feel like the design is lacking a little of the original line's retro charm! Nevertheless, this product is unfragranced dries to a smooth, non-sticky finish, which good for longer hair. It nourishes and encourages circulation to the scalp to prevent hair thinning and loss due to aging, childbirth, or menopause.
The line also includes medicated shampoo and conditioners that prevent dandruff and maintain scalp health. The shampoo is acidic, which is great for those with oily scalps who try to stick to low pH shampoos.
More details on Kaminomoto line here
---
Thanks for reading!
I hope this article was a useful introduction to some of the most popular products for hair loss in Japan.
You may have noticed a lot of these products were aimed towards men! If you want to learn more about anti hair loss products for women, check out Harumi's article about shampoos for female hair loss here!
---