How Effective is the Biore Perfect Oil Makeup Remover?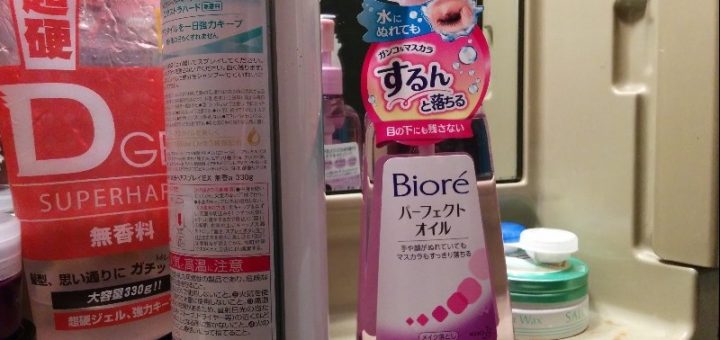 Which type of makeup remover or cleansing do you use? Personally I use oil type cleansing which can be used inside bathroom with wet hands. This is one of those cleansing oils which has been very popular and famous among them. I shall be reviewing the Biore Perfect Oil Cleansing from the point of view comparing with other cleansing oil I've used before.
How effective is the Biore Perfect Oil Makeup remover?
Easy to handle with wet hands
It can be used with wet hands and of course can be applied to wet face, which means you don't have to remove makeup before you take bath.
You can bring Biore Perfect Oil to bathroom and use it while you take shower.
Actually I feel it is easier to wash off makeup when I use it with my hands wet.
Clear-off heavy makeup in seconds
Ro check how easy to take off makeup with Biore Perfect Oil, I drew lines with eyebrow pencil, mascara and lipstick.
Then I apply Biore Perfect Oil on it as you can see clear liquid in the picture.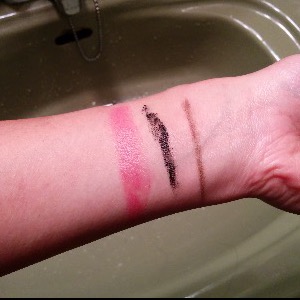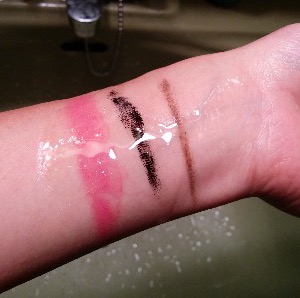 The picture below is after it rinsed just with water without rubbing off.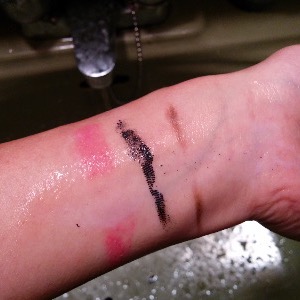 You can see eyebrow pencil and lipstick were washed off even just rinsing with cold water.
When I rubbed gently with a finger, it looked like this.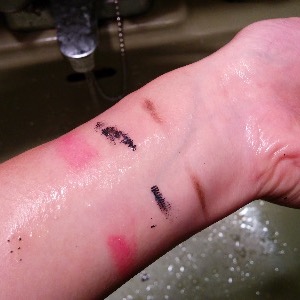 It is clear that Biore Perfect Oil can perfectly wash off makeup as it says in its name!
What do other Japanese say about Biore Perfect Oil?
have read several other reviews for the Biore Perfect Oil.
Most of them giving a good review are tend to wear heavy makeup judging from how they write about makeup.
They say that Biore Prefect Oil can remove even heavy eye make such as layered mascara, vivid eye color and thick eye line. It also does good job if you use fake eye lash on. It can remove the glue easily. Although I usually wear makeup lightly, but it was not uncomfortable for me. It also has fresh fruity scent, which you can notice when you apply it on your face. The texture is watery and not sticky oily touch.
In conclusion, It is quite helpful for busy women when they come home tired or those who are wearing heavy makeup. There's also a moisturizing cleansing liquid version. I would say that if you consider ingredients that are skin-gentle rather than effectiveness and easiness on removing makeup, you can also have other choices especially those who don't like cleansing with scent.
If you want to know more about other choices for oil cleansing items, visit to our past article introducing cleansing oils and how to use it in detail.