Leading Japanese Cleansing Oils (Other Than Fancl!)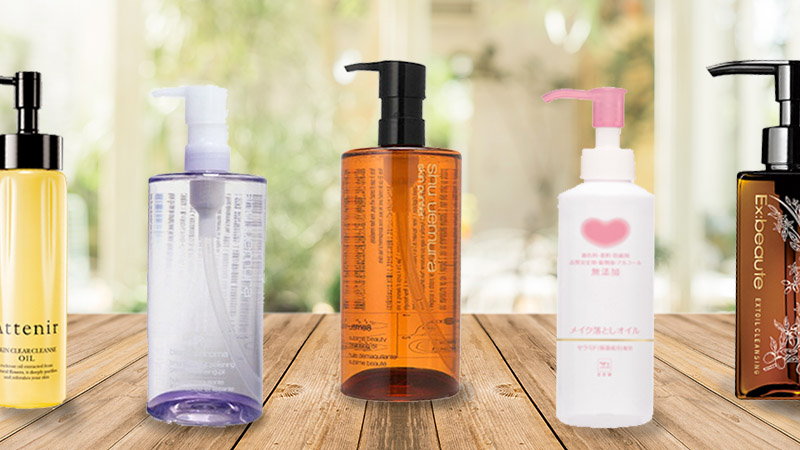 Oil cleansers are the most effective, complete makeup removals that are able to even remove thick makeup. This is probably the type most people will be using. However, our skin tends to get stripped of moisture due to the strength of cleansing oils. That is why we often hear that we need to double cleanse. In this week's part 3 of makeup removals, we are going to look at the correct usage of the cleansing oil, and discover some recommended products!
Are you emulsifying your cleansing oil?
You may be thinking, "Is there a right way to use cleansing oil?" "Am I using the right product for myself?" "Should I be using it just for makeup removal?"
Well, the right method to use it requires only one step! And that is by emulsifying cleansing oil. I know, some or you may already be doing it. However, there are many who remembered the wrong method. You may not need double cleansing with the right method, so be sure to read till the end!
What is emulsification?
It is when we mixing oil-content and water-content together to get a cloudy mixture. Cleansing oils are… well, oil-based, so when mixed with water, its emulsification.
Why is emulsification important? It has something to do with the inability for oil and water to mix.
Cleansing oils are effective in removing makeup that has a high oil content. However, water or warm water doesn't mix with oil, and is unable to wash the removed makeup off. Therefore, without emulsifying, water alone is unable to remove makeup properly. Cleansing oil is able to remove makeup, but not able to wash off thoroughly will leave a feeling that some makeup still remains on the face. As a result, we often have to do a second cleanse even after using the cleansing oils.
There is where emulsification comes in. The makeup that comes off from emulsified cleansing oil shifts from oil-base (water-in-oil) to water-base (oil-in-water). This makes the removed makeup easy to wash off with water or warm water. That way cleansing can be properly done without feeling the unease of something still left on the face.
How to emulsify
1) Lift the makeup off first by applying the cleansing oil to the whole face.
2) Mix with severals drops of water using the fingers or palms, and cleanse the whole face. The clear oil will turn cloudy. (To ensure the emulsification is complete, mix the warm water and cleansing oil 2~3 times)
3) Wash off the emulsified oil.
Emulsifying cleansing oil should come right before washing off. Take note that using emulsified cleansing oil right from the start might not be able to remove makeup properly. Emulsification is easy and takes only about one minute, so be sure to give this 1 step your attention. With emulsification, there is no need to double cleanse even though it's cleansing oil.
---
Desirable Cleansing Oils (Other than FANCL!)
When we think of Japanese Cleansing Oil, we think of the ever-popular FANCL Mild Cleansing Oil. There are many who use cleansing oils too, so we are going to introduce other great products.
---
Attenir
Attenir Skin Clear Cleansing Oil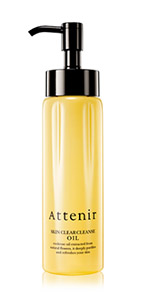 (via attenir.co.jp)
We've introduced this product once in the @Cosme Best Cosmetics Ranking article a while ago, and indeed the Attenir Skin Clear Cleansing Oil is one of the best reviewed product in 2016.
This item is good in dealing with stains. Rock Rose Oil and Helichrysum Oil have the ability to remove and prevent skin dullness, thus it is very popular among ladies in their thirties and forties. As of now, these cleansing oils cannot be bought at drugstores such as Matsumoto Kiyoshi, and instead can be bought online.
If you're thinking of trying new products in 2017, then please do give this cleansing oil a try! One bottle can last for about two months too, making it a product with good cost performance.
---
SHU UEMURA
Shu Uemura has a number of different cleansing oils, for example the ones that are formulated with beauty ingredients, and the ones that has an anti-aging effect. We'll take a look at a few of them.
SHU UEMURA Cleansing Beauty Oil Premium A/I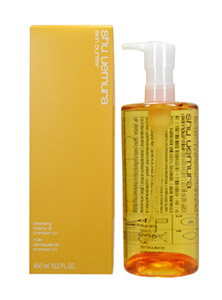 This is formulated with licorice, which helps to prevent skin troubles. This series is recommended for anyone who are concerned about dry skin or unhealthy skin.
SHU UEMURA Fresh Shine Clear Cleansing Oil, or SHU UEMURA Anti-shine Fresh Cleansing Oil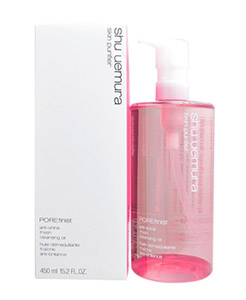 This contains very fine molecules, and is able to cleanse our deep within our pores. Recommended if you have oily skin or have open pores you'd like to tighten.
SHU UEMURA Blanc Chroma Bright and Polish Cleansing Oil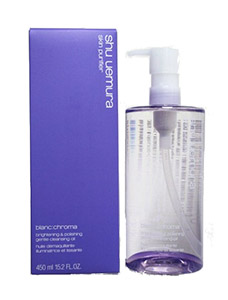 This has a whitening effect to improve skin dullness. Not only can it remove makeup, it is able to remove any air pollutants on the face. The cleansing oil is recommended for anyone whose gets skin irritation easily from pollen and yellow sand.
SHU UEMURA Ultim8 Sublime Beauty Cleansing Oil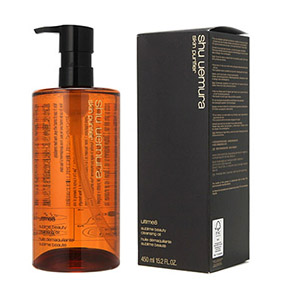 Ultim8 Sublime Beauty Cleansing Oil is also known as Shu Uemura's pinnacle for cleansing oils. The oil is derived from 8 types of plants. This item has received high praise from reviews, including "It feel so smooth when you are using it, that you wouldn't think that it is a cleansing oil," and "It's the first time I feel that my skin is improving from using makeup removal."
---
Cow Brand
Cow Brand Preservative-free Makeup Removal Oil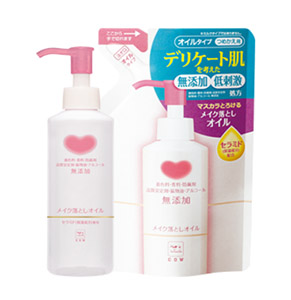 (vai cow-mutenka.jp)
Cow Brand pays attention to the ingredients used in their cleansing oil. Ceramide is included in its formulation, which improves skin problems that come with age, such as skin dryness and slacking of the skin. If you have sensitive skin, and are looking for a makeup removal that is not too sensitive, you can give this item a try.
---
Ex:beaute
Ex:beaute Extoil Cleansing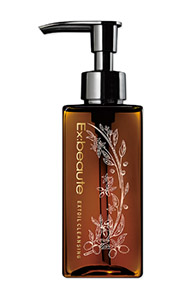 (via i-voce.jp)
The elasticity in the air cushion oil doesn't put any burden on the skin. It can remove makeup properly, and the 13 different types of beauty oil are able to improve the wrinkles or dryness around the eye area. In fact, this cleansing oil is free of paraben, alcohol, petroleum and colourants, so even people with sensitive skin can use this without worries.
---
In Conclusion
We have introduced the right method to use cleansing oils, and given some recommendations for products to use.
The emulsification of cleansing oils will decrease the amount of burden placed on the skin, and saves you from having to double cleanse. Furthermore, cleansing oils don't just remove makeup, different cleansing oils bring along their own additional benefits, please enjoy finding a suitable product for your own use!
---
Japanese Makeup Removal Series:
Japanese Cleansing Sheets: Easy Makeup Removal Before Bed
Selecting the Right Japanese Cleansing Water for Yourself!
Leading Japanese Cleansing Oil To Use (Other Than FANCL!) (Current article)
Cleansing Gel and Cleansing Cream Perfect for Natural Makeup
---

---
| | |
| --- | --- |
| Looking for info about makeup removal? | Articles for our skin health! |