Best Japanese Cosmetics As Voted by Japanese Reviewers | 2019 @cosme Award Winners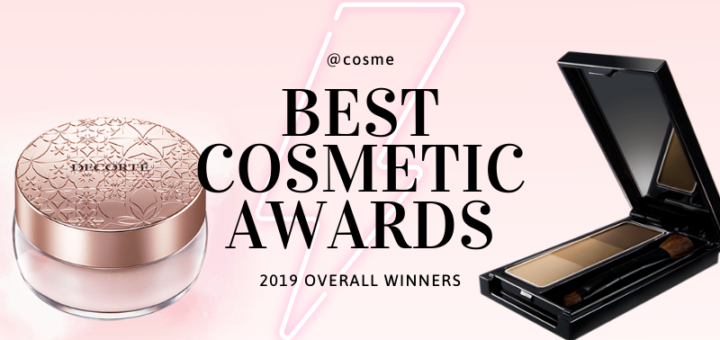 Wondering about the best Japanese cosmetics in 2019? The @cosme 2019 Best Cosmetics Awards have been for released 2019 to help! @cosme is a Japanese beauty review site. Their rankings work the same way as similar sites like Makeup Alley, by tallying user reviews to find the best performers in a whole range of categories. So, what cosmetics were the best reviewed in Japan in 2019?
In this article we'll go through the top 10 winners in the overall category, which covers everything from foundation to eyebrow products to cleanser. There have been a few upsets since last year, so read on to find out this year's best Japanese cosmetics as decided by real Japanese users!
---
Overall Winner
Cezanne Pearl Glow Highlight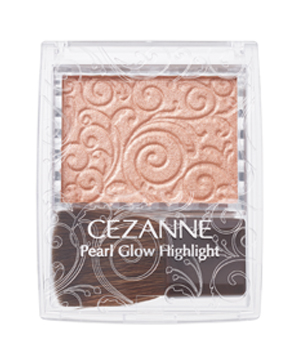 Taking top spot as the overall winner in this ranking of the best Japanese cosmetics for in 2019 was the Cezanne Pearl Glow Highlight. This highlighter has been in heavy rotation for me this year, and I can attest to how good it is! Japanese highlighters in the cheaper categories tend to be very subtle (to put it nicely!) On the other hand, the Cezanne Pearl Glow Highlight strikes the balance of being both highly pigmented but also very wearable for an everyday look. It doesn't take very much at all to achieve a blinding look if you want it, but a little goes a long way to achieve a subtle dewy glow, too. Either way, this palette will last you a long time.
The Cezanne Pearl Glow Highlight comes in two colors, #01 Champagne Beige and the newer type, #02 Rose Beige. Both have soft, pearl beige undertones that are flattering on a wide range of skin tones. The Cezanne Pearl Glow Highlight also makes a great eyeshadow to brighten the inner corners of the eye. For a holiday party look, try lining the lower lash line for a K-Pop-style glittery liner look.
---
Second Place
Excel Skinny Rich Shadow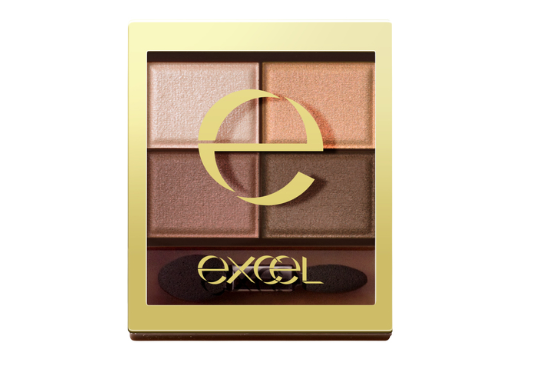 A favorite in the 2018 awards, the Excel Skinny Rich Shadow remains the favorite of Japanese reviewers for another year. These buttery, glossy shadows are great for both on and off looks, and the cleverly designed four-shade palettes look great used all together or each on their own. If you're looking for a palette to achieve the flatteringly soft, dewy eye that's so popular in Japan, this is the one locals use!
Shop Excel with worldwide shipping here!
---
Third Place
Lacome Teint Idole Ultra Wear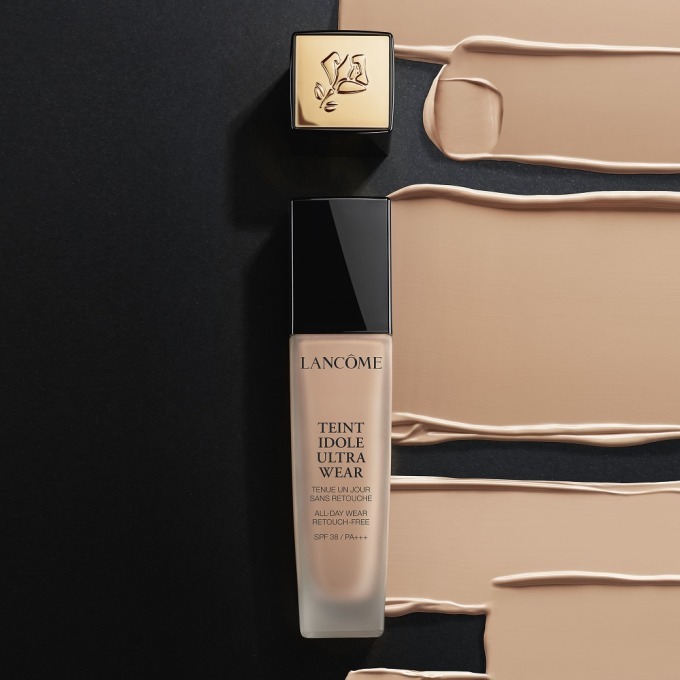 The Teint Idole Ultra Wear foundation from Lacome was Japan's best-reviewed foundation this year. This high-coverage, long-wear foundation comes in 12 shades. It provides a flawless finish thanks to its spherical powder particles that instantly minimize the appearance of pores, while its oil-absorbing powder prevents creasing and wear caused by sebum. Reviewers also love this foundation's hydrated, supple feel on the skin.
---
Fourth Place
Cosme Decorte Face Powder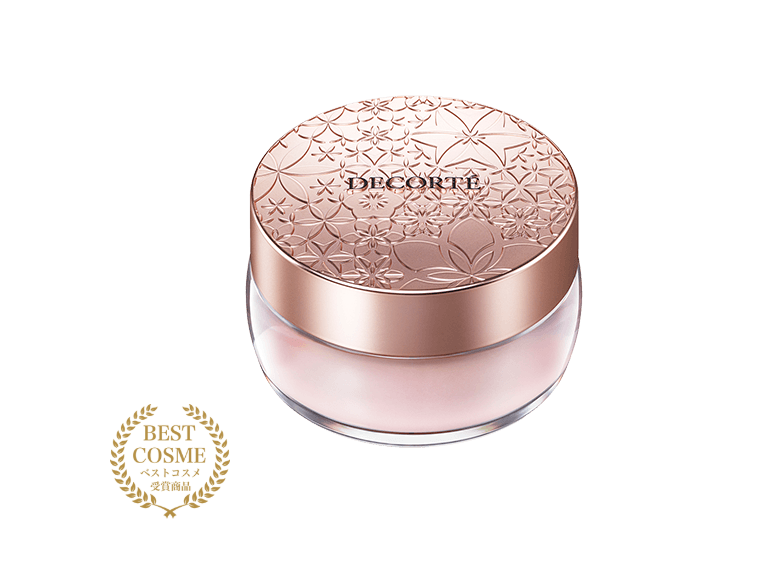 Taking fourth place overall and first place in the Facial Powder category for 2019 is the Cosme Decorte Face Powder. First released in January this year, this high-end powder comes in six shades, including a translucent setting powder. Formulated with organic silk powder, this setting powder is made with a proprietary method that creates a finely-textured finish that feels like high-grade silk on the skin. Four botanical extracts help keep even dry skin hydrated throughout the day, while a soft-focus effect covers pores and unevenness.
More about Cosme Decorte Face Powder here
---
Fifth Place
Kate Designing Eyebrow 3D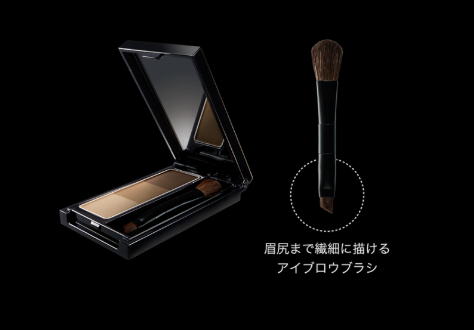 First released in 2017, Kate Designing Eyebrow 3D has taken first place in the Best Eyebrow Product category in both 2018 and 2019. This eyebrow palette features three shades that creates a graduated effect that adds dimensionality to the face. To create the Japanese style brow look, use the lightest shade on the inner end of the brow, then gradually blend out to the darkest shade at the ends. The double-sided brush can also be used to apply these shades as a subtle contour for the nose, a soft eyeliner, or a contour line under the eyes to create aegyo-sal.
---
Sixth Place
Fancl Mild Cleansing Oil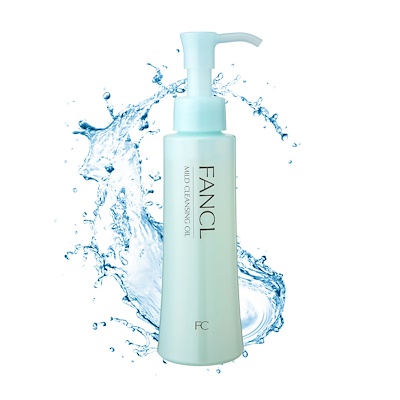 It wouldn't be the @cosme awards without an appearance by Japan's favorite cleanser, Fancl Mild Cleansing Oil! This cleanser is continually at the top of the charts for its additive-free formulation that cleanly dissolves even the most stubborn makeup without stripping or irritating the skin. If you're looking for a Japanese first step cleanser, you really can't go wrong with Fancl Mild Cleansing Oil. It's continually one of our best selling products for good reason! For more info, check out our staff review by Ina below!
More about Fancl Mild Cleansing Oil here
---
Seventh Place
Shiseido Maquillage Dramatic Powdery UV Foundation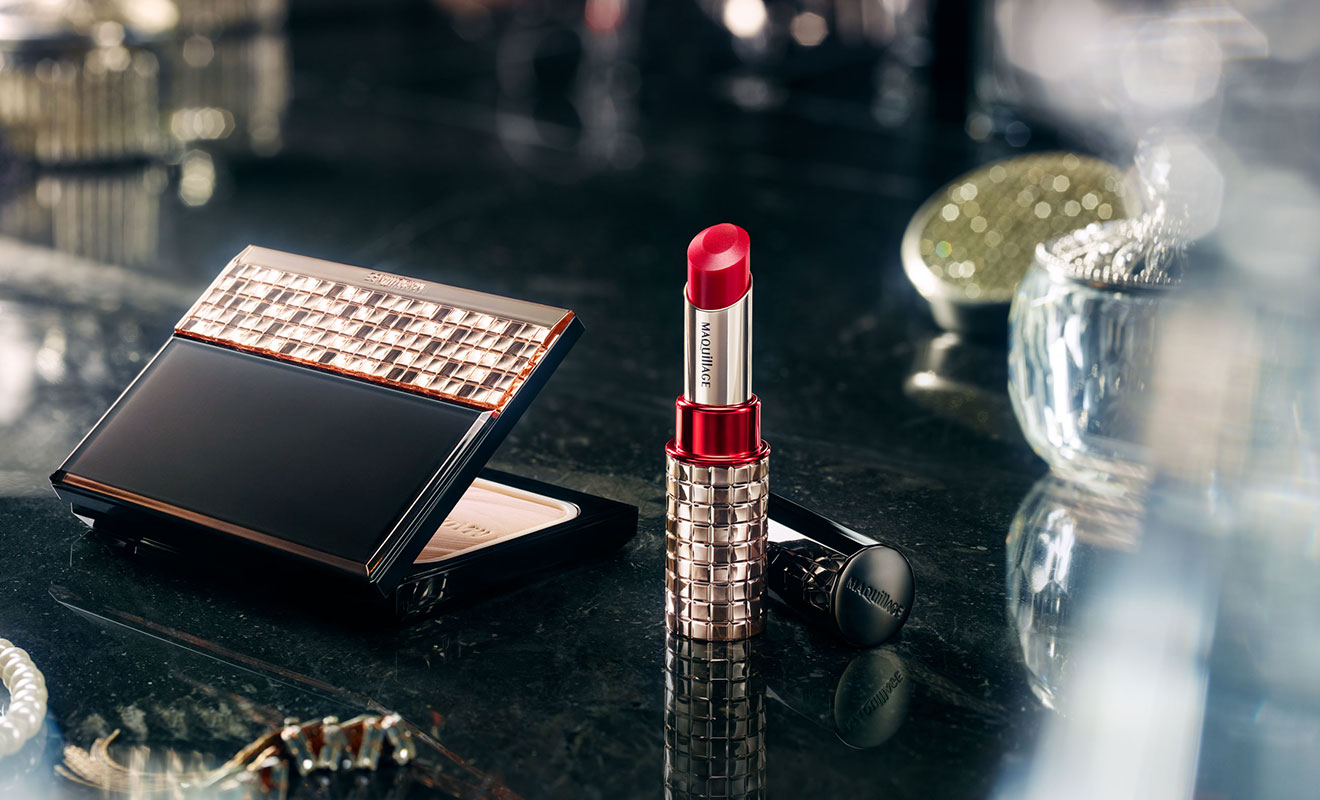 Powder foundation is a beauty staple in Japan, and the Shiseido Maquillage Dramatic Powdery UV Foundation with its unique mousse-like formulation is Japanese reviewer's pick for the best of the pack in 2019. This powder foundation gives great coverage while maintaining the appearance of healthy, natural skin. It's formulated with a skincare serum whipped together with a soft, fluffy powder to form a light and luxurious mousse. This mousse is then pressed into an easy-to-use compact thanks to Shiseido's own unique "mousse press" technology. Its stylish, art deco inspired case (sold separately) is a beautiful addition to any makeup pouch.
More about Shiseido Maquillage Dramatic Powdery UV Foundation here
---
Eighth Place
Orbis U Lotion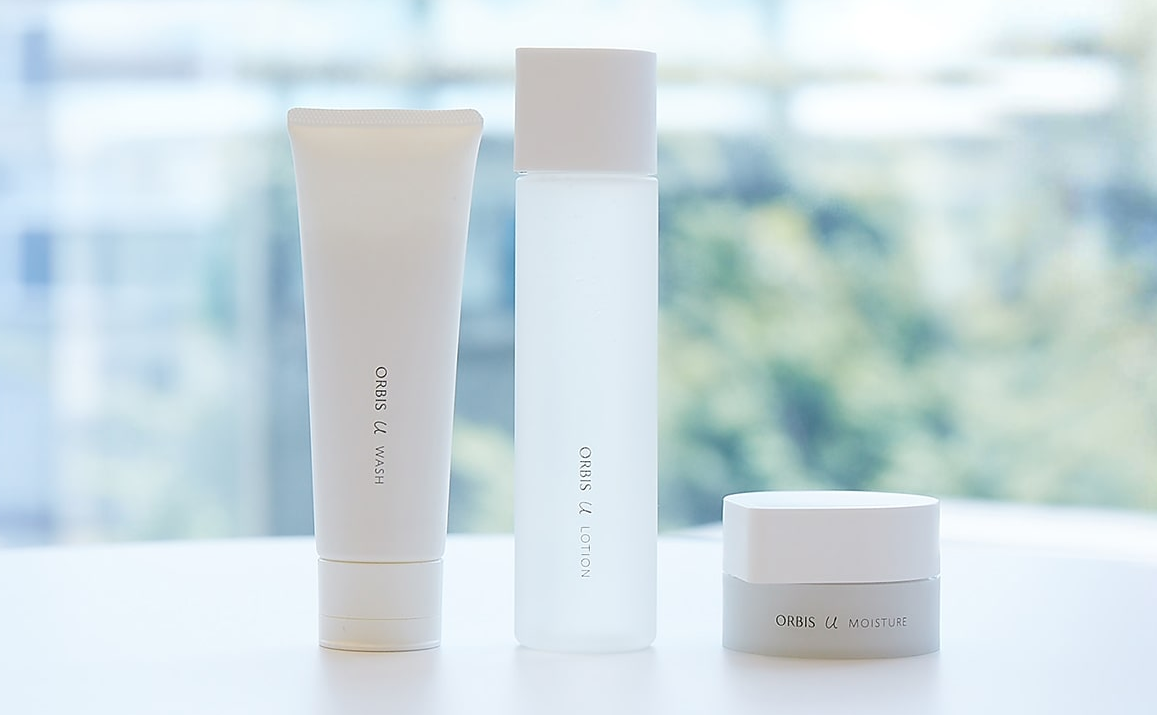 Orbis U Lotion is the best rated moisturizer in Japan for 2019! First released in October 2018, this lotion is celebrating its first birthday with a top spot on the @cosme charts. Designed to be a first step after cleanser (read our guide to the core Japanese skincare steps!), this lotion has a fresh, gel-like texture that bursts open to take on a water-like texture in contact with the skin. It quickly sinks into the skin for a hydrated, non-sticky finish. The Kipporin Booster formulation, including marine seagrass, peach leaf, and cornflower extract, also preps the skin to better absorb your other skincare steps.
---
Ninth Place
Naturie Hatomugi Skin Conditioner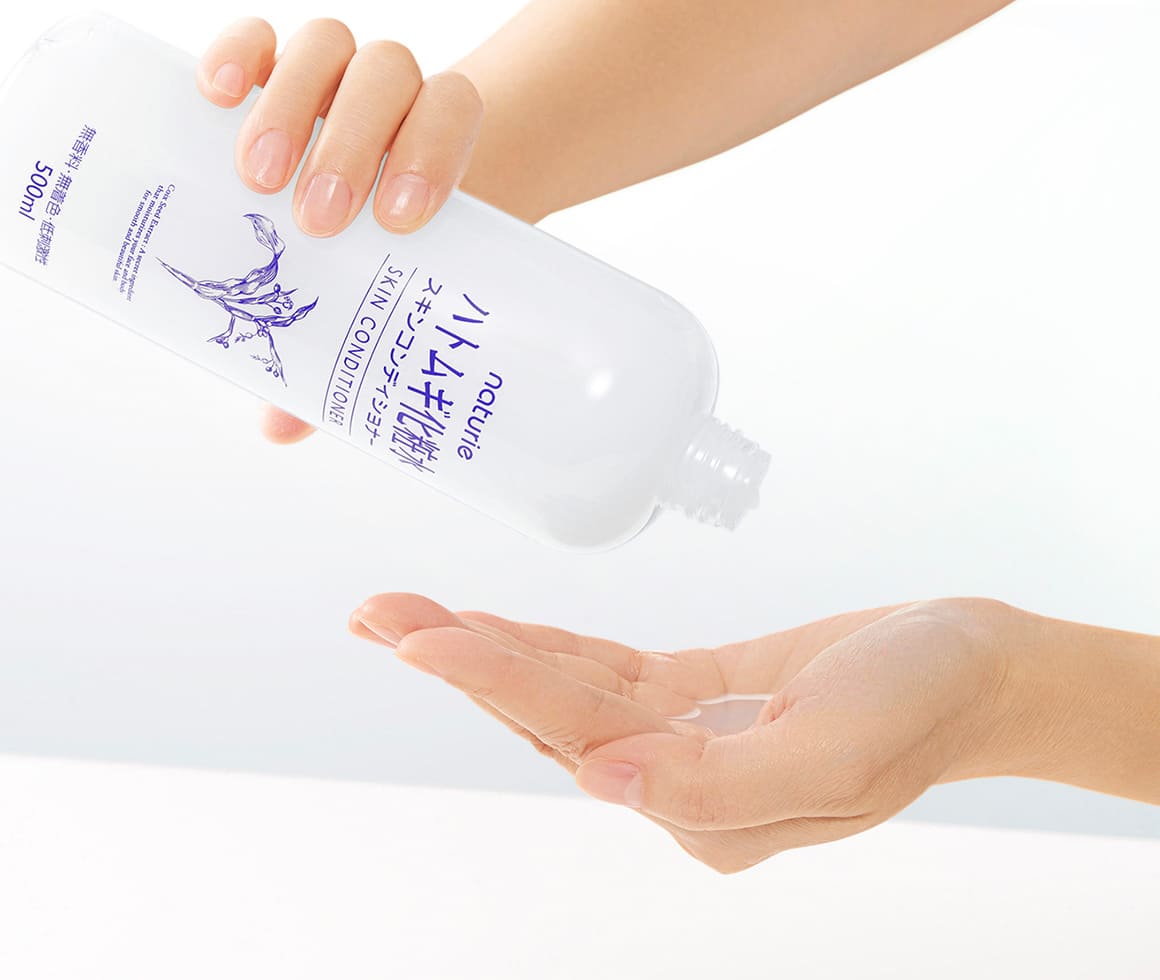 A long-time staff favorite here at Wonect, the Hatomugi Skin Conditioner has dropped one place after taking first place in the 2017 and 2018 charts, being beaten out to take second place after Orbis U Lotion. Both are first step hydrating toners with a light, watery texture, so how to choose between the two? The Naturie Hatomugi Skin Conditioner contains pore-tightening coix seed, also known as Job's tears or hatomugi. It's huge 500 mL bottle means you can use it on the whole body. Plus, it's price is roughly 1/3 that of similar lotions. For more about the Naturie Hatomugi Skin Conditioning gel and lotion, check out Roger's article below!
---
Tenth Place
Paul and Joe Moisturizing Foundation Primer S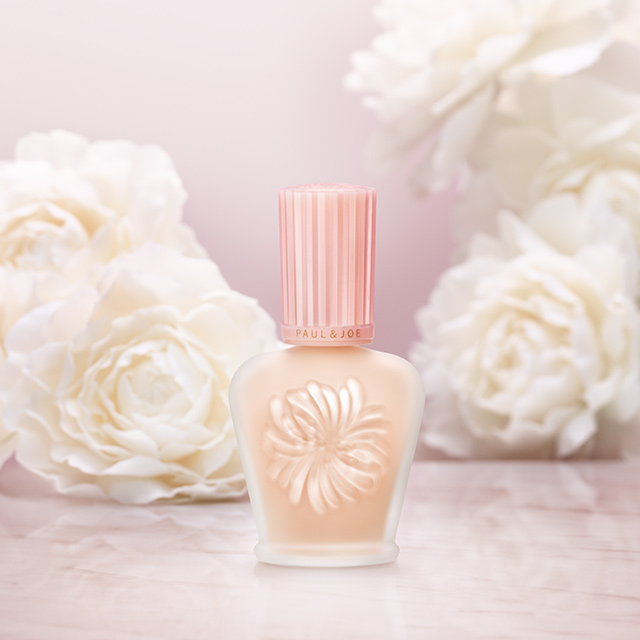 The only primer to take a spot in this ranking of best Japanese cosmetics in 2019 is the Paul and Joe Moisturizing Foundation Primer S. While Paul and Joe is a French fashion brand, the Paul and Joe Beaute line is actually managed by Albion, the luxury Japanese cosmetics maker based in Ginza.
This primer is a skincare serum and primer in one. It's formulated with orange flower water, white lily extract, and jojoba oil to create an ideal bright and supple foundation for makeup. Reviewers also loved the spreadability of the formulation. This is the ideal primer drier skin types or anyone who deals with flaky-looking foundation in the winter months!
---
Top 10 Best Japanese Cosmetics for 2019
We hope this roundup of the best Japanese cosmetics as voted by users in the @cosme Best Cosmetics Award was useful! If you're curious about what products took the top spot in 2018, check out our roundup below!
If you're shopping for Japanese cosmetics, check out our range on Wonect! We have a range of authentic and fresh Japanese products shipped direct from Kyoto, Japan.
Japanese cosmetics delivered worldwide at Wonect