Which FLOWFUSHI Mote Mascara to Choose?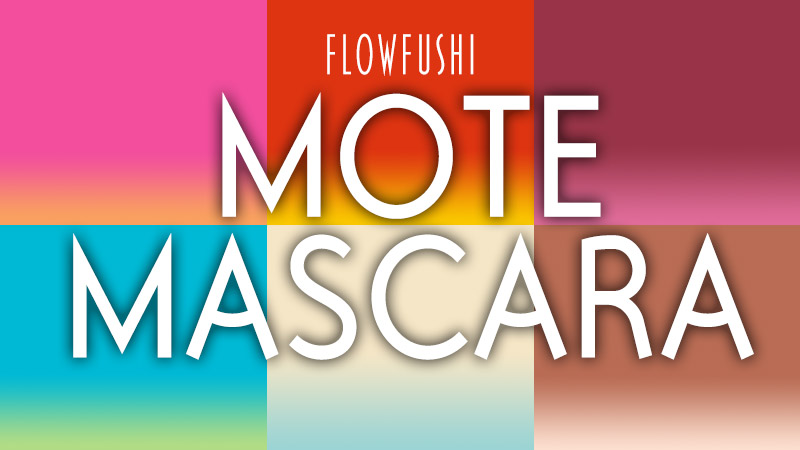 Many of you would have heard of FLOWFUSHI before. Their products really stand out with their outstanding packaging and colour combinations. Not only are they pretty to look at, they are one of the top brands in the mascara market. However, if you look at Flowfushi Mote Mascara, there are a number of mascaras to choose from. What are the differences?
In this week's article, we are going to look closer at the little differences between the Flowfushi Mote Mascara products, taking a look at the available colours, what kind of brushes they have, and ultimately what purpose each Mote Mascara serves.
---
FLOWFUSHI Mote Mascara – The Beginnings
It's apt to talk about FLOWFUSHI's history, because it started in the late 2000s with the five of the mascaras we are looking at here to day. The mascaras attracted much popularity because of its formulation with Endmineral.
Endmineral has both health and beauty benefits, because it is able to put the electrical currents in our bodies in order with its high density in minus ion. This improves blood flow, providing the said benefits.
---
Now to look at each Mote Mascaras!
FLOWFUSHI MOTE MASCARA Repair Long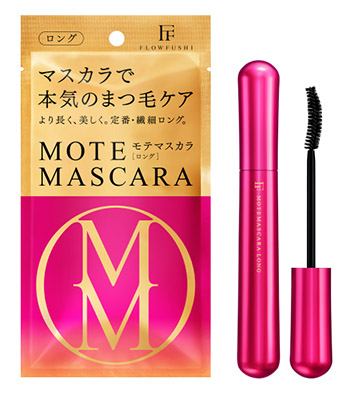 This is probably the most standard mascara in the series, with a natural black colour. Mote Mascara Repair Long makes your lashes look naturally long and slim, and you can be confident in getting a perfect application with ease. The brush is a "H Type Keep Curl" Brush that prevents clumping, and fine enough to give you coverage and length.
By the way, it is also safe to to use on false eyelashes and extensions.
---
FLOWFUSHI MOTE MASCARA Repair Volume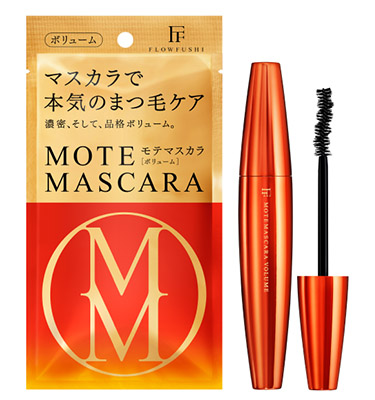 The product says in all – Volume! 🙂 This is a favourite among many mascara users.
The brush is a "3D Screw" Brush. Shaped wands like this are usually made for a certain look, and the 3D Screw Brush is made to deliver, volume, length and a defined look. The colour is Deep Black. This is also safe to to use on false eyelashes and extensions.
---
FLOWFUSHI MOTE MASCARA Repair Brown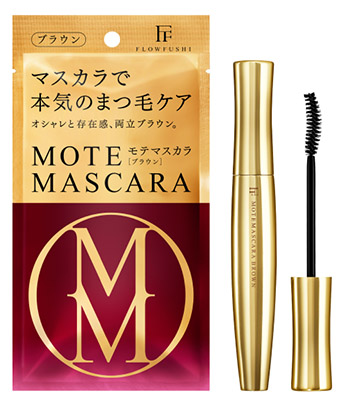 The Repair Brown is similar to the Repair Long, but has a brown shade. It also uses the "H Type Keep Curl" Brush, which should give you an easy application and the length you want.
---
FLOWFUSHI MOTE MASCARA Repair Comb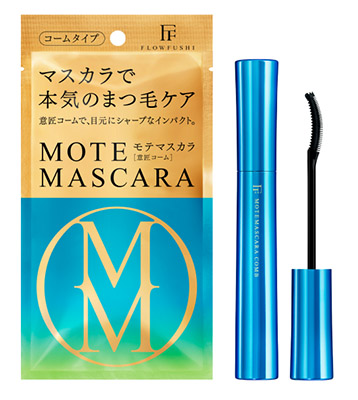 The first thing you may find curious is the brush, named "Design Brush". This is a special collaboration between FLOWFUSHI and Nara Kaizuka to design this bursh specifically. This Design Brush aims to give you a thick and sharp looking lash by coating each strand.
This mascara boasts a Dark Black colour, and can be washed off easily with warm water.
---
FLOWFUSHI MOTE MASCARA Repair Base (Curl Base)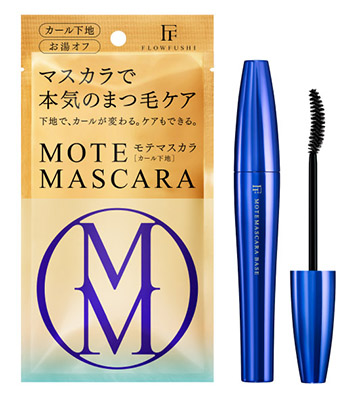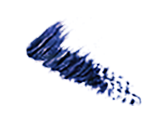 This is a unique mascara that focuses on both beauty and health of your lashes. It has two uses. First, it can be used as a base before applying another mascara, thus improving the staying power of the mascara, while making it easy to wash off everything with warm water at the end of the day. Second use is that it be used as a standalone. The Basing Blue colour thus acts as a coloured mascara.
---
There's "ONE" more Mote Mascara to introduce!
FLOWFUSHI MOTE MASCARA ONE Lift Up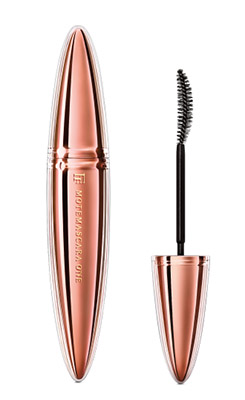 This Mote Mascara has achieved third place in @cosme's Best Mascara Award in 2005. The "Lift Up" Brush is the result of four years of research, optimising the tip, the inner and outer sections of the brush. It coats each strand of the hair, and makes them straight. The mascara itself is high-functioning to provide lift on the lashes, and even have an aging care effect! The ONE Lift Up mascara is only available through online order however, as a limited number is manufactured each month.
---
And that wraps up our look at the available Mote Mascara! Was there a Mote Mascara product that made you a fan? Or do you think that these should be used with other FLOWFUSHI products? Let us know in the comments!
(photos via flow-fushi.jp)
---