The Best Japanese Anti Dandruff Shampoo For Your Hair Type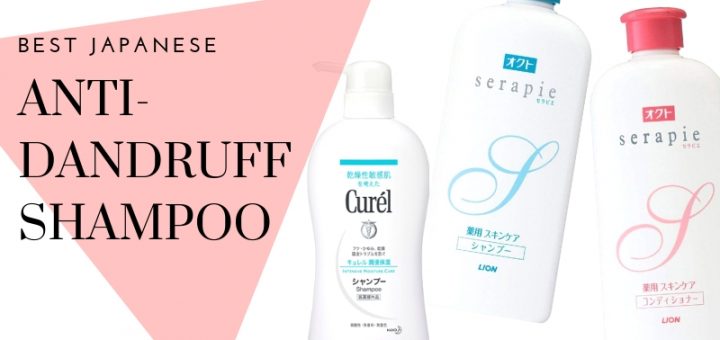 It's not hard to find products for dandruff in Japan! You don't have to look far to find a huge amount of shampoos, tonics, and serums advertising themselves as anti-dandruff. But if you're really looking to deal with dandruff for good, you want to make sure you're getting a product that's targeted to your hair type and is medicated with effective ingredients. In this article I'm going to introduce the best Japanese anti dandruff shampoo products for different hair and scalp types!
---
Anti-dandruff shampoo for sensitive skin:
Curel Intensive Moisture Shampoo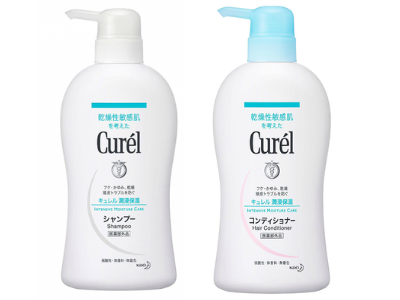 The Curel range of sensitive skin products are a lifesaver for many! The Curel Intensive Moisture Shampoo is a great choice for anyone whose dandruff is worsened by harsh chemicals. It's also a good option for those who have allergies or experience skin irritation from other anti-dandruff shampoos. This shampoo is also free of common allergens and skin irritating ingredients such as alcohol and parabens.
---
Anti-dandruff shampoo for normal to oily scalps:
Shiseido Fuente Forte Clarifying Shampoo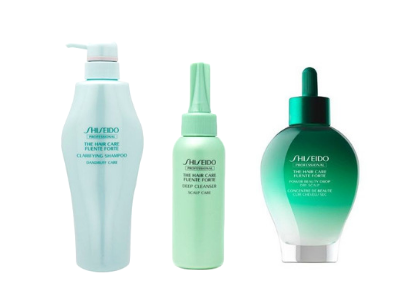 Shiseido Professional Fuente Forte series improves the health of the scalp, which has a direct impact on the appearance of the hair. There is a number of shampoos in the series, but the Clarifying Shampoo is the one to pick if you want to treat dandruff and accompanying scalp issues such as dryness or itchiness.
You can also pair this shampoo with others in the Fuente Forte series. The Fuente Forte Deep Cleanser is a more intensive scalp cleanser you can use before shampoo to more deeply clean the hair of visible signs of dandruff.
My other recommendation is the Shiseido Fuente Forte Beauty Drop. Anti-dandruff products are usually pretty medicinal in appearance, so I'd recommend this to anyone who wants to treat themselves to something a bit more glamorous! This is a final step scalp serum or tonic that you apply directly the scalp and massage in. The serum adds moisture and repairs the scalp, and adding a scalp massage to your routine also promotes circulation. It comes in three types: Dry Scalp, Oily Scalp, or Delicate Scalp.
---
Anti-dandruff shampoo for oily scalps:
Angfa D Scalp Shampoo Dandruff Oily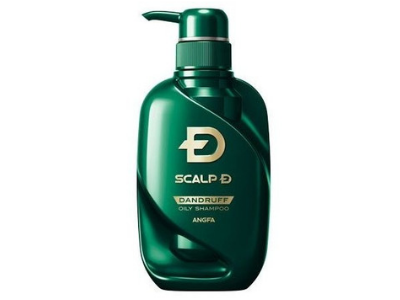 I have recommended the Angfa D line a few times here on Wonect.life! This is because they have a extensive range that addresses a lot of the biggest hair worries men have. In this case, I'd recommend the Angfa D Scalp Shampoo Dandruff Oily type to anyone who is looking to target an oily scalp, dandruff, and hair loss in one.
If you're a woman and are annoyed that my oily hair pick is a men's product, Shiseido Fuente Forte above will handle oily hair just fine too 😉

More details on Angfa D Scalp Shampoo Dandruff Oily here
---
Anti-dandruff shampoo for dry scalps:
Serapie Medicated Skincare Shampoo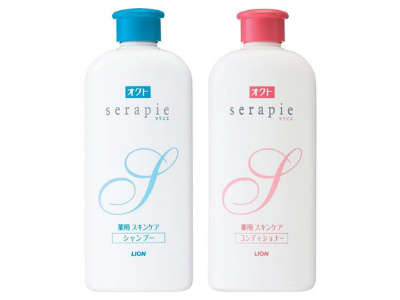 What is a skincare shampoo? According to Serapie, it's a low irritant formulation that protects the moisture of the scalp and skin. This shampoo contains piroctone olamine as its active ingredient, which is used very commonly used to treat dandruff. This shampoo treats dandruff in two ways. First, the pioctone olamine kills any fungal outbreaks, and soybean extract and sorbitol moisturizes the scalp to prevent dandruff caused by skin flaking.

---
Thanks for reading! 
I hope this article helped you in your search for Japanese anti-dandruff shampoos! Did I leave out your hair type, or you're still not sure what the right product is for you? Feel free to leave me a comment, or come and chat with our staff at Wonect.com and we'll do our best to help! See you next time!