Don't Trust the Label! Natural and Organic Shampoo from Japan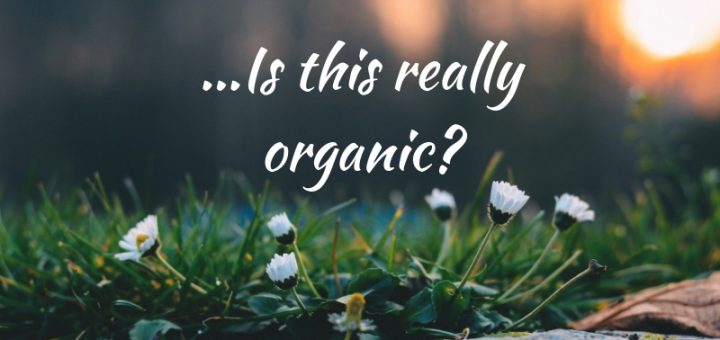 It's not a surprise that the demand for organic shampoo has grown so much in recent years! Traditional shampoos often contain chemicals that can irritate sensitive skin and damage health over time. Many parents also aim to keep the products they use for their children as natural as possible. Other people prefer to buy organic products in order to minimize harmful agricultural practices and their impact on the environment.
Unfortunately, the regulations for labeling a product as organic in Japan can be vague and full of loopholes. This means that companies can label a product as "organic" if they contain just one organic ingredient among many others.
In this article I've attempted to get past the marketing talk and find the best choices for real natural and organic shampoos in Japan. My criteria was looking for products that are either already organic certified, or are committed to using mainly pesticide-free, natural ingredients. Since we actually want our products to work well as all, I've tried to stick to products that are also well reviewed online! 
---
Number Three Organics
Topping my list is Number Three Organics, whose company philosophy is to improve the well-being of people and the environment. They aim to use as many reusable and sustainable materials as possible, and ensure that not only their ingredients but their manufacturing processes and packaging are as environmentally friendly.
Their products are COSMOS certified as organic, and also have vegan certification. They carry a range of hair products, including shampoo, conditioners, and treatments, as well as a range of natural aromatherapy oils. Online reviews for this brand are positive, and they've topped a few lists of recommended organic brands I consulted writing this article.
More products for Number Three here
---
Kotoshina Kyoto
Kotoshina is a Japanese brand that focuses on organic products made with green tea from the world renowned tea district of Uji, Kyoto prefecture. Their shampoo is certified by Qualité France, Japanese Agricultural Standards (JAS), and Eco Cert as organic and containing 99% ingredients of natural origin.  
While Kotoshina is a Kyoto-based company (their offices are very close to ours!), the products are manufactured in France. The water used in all the products is sourced from the Gamarde les Bains spa in France, which is said to beautify the skin and hair! This is probably why a number of high end spas use this line, like the Four Seasons Hotel spa here in Kyoto.
They make a wide range of other organic green-tea based products including hair products, body and hand lotions… and Uji tea to drink, of course 🙂
---
Abreeze Natural Organic
While Abreeze does not list an organic certification on their website, their shampoo and other hair products contain organic ingredients, including pesticide-free echinacea grown by the company itself. Their multi-amino acid, low pH shampoo is silicone free, uses spring water drawn from 100 meters underground in the Shinshu Northern Alps.
Their shampoo improves on some of the weaker points of other organic shampoo brands. They claim, for example, that the have included botanical extracts that make the shampoo lather better than their competitors. The ingredients are also readily biodegradable, reducing the burden on our water system.
---
Lima Natural
Lima Natural's is a line of cosmetics that emerged from the macrobiotic movement in Japan. It originally focused on skin creams containing camellia oil, a environmentally-friendly cosmetic ingredient. Founder of the macrobiotic movement, George Osawa, actually recommended using camellia oil after a number of public health scandals such as lead poisoning and water pollution. Today, Lima Natural now carries a range of products based on natural ingredients. Their Mild Camellia Oil Shampoo contains pesticide-free, Japanese-sourced camellia, rosemary, and aloe vera extracts. They're gentle enough to be used by babies and children as well!
---
Ecott Cosmetics
While not certified as organic, Ecott Cosmetics have a five-step standard for developing their products. These include focusing on organic ingredients, and ensuring that at least 70% of those organic ingredients are grown in Japan. They also source ingredients from all 47 prefectures of Japan.
The organic farms that they source ingredients from must be or preparing to be JAS-certified as organic. They have a range of organic shampoo products including peach, honey, and lemon grass extracts.
---
Alo Organic
The Alo Organic brand is a range of baby-safe products that can be used by both mother and baby. Their Since Beaute line is for expectant mothers who want to avoid dangerous chemicals. Handily, it's also gentle enough for parents to use while bathing with baby too. Their shampoo contains sacran and baobab oil to add volume to the hair, which can often thin during pregnancy.
The Alobaby line has two Eco Cert certifications: organic certification and natural cosmetic certification. This line contains baby soap (which can be used to wash hair) as well as a range of other baby-safe products including skin lotion, oils, sunscreens, and even toothpaste. All the products contain 99% or more naturally-derived ingredients and are silicone, paraben, mineral oil, and additive free.
---
Which organic shampoo will you choose?
I hope this introduction to some of Japan's best natural and organic shampoo brands was useful! Do you know of any of other certified Japanese organic brands? Let us know in the comments below!