Best Japanese Shampoos For Oily Scalps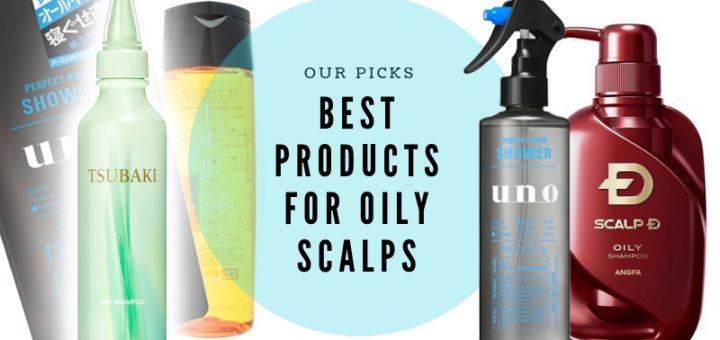 Oily scalps can be a real hassle. But whether you find your hair gets flat or greasy towards the end of the day, or you don't feel like your current shampoo is really getting the job done, there are a lot of Japanese products that can help!
There are a few tips to dealing with an oily scalp. The first step is a finding shampoo targeted towards this problem! These will help remove excess oil to keep your hair clean, and some are medicated to help prevent the oiliness as well. Sometimes it's also worth investing in a deep scalp cleanser or dry shampoo to help keep the oil under control.
In this article I want to give my picks for the best Japanese products for oily scalps. From shampoos to deep scalp cleanse products to hair refreshers, these products will help keep you feeling fresh and clean!
---
Mens' shampoo pick for oil scalps: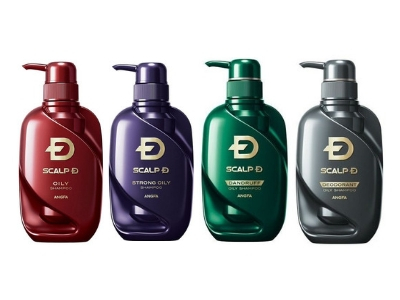 Angfa Scalp D Shampoo
The Angfa Scalp D range is the best-selling men's shampoo series in Japan. It targets a range of hair problems, from hair loss to dandruff and oiliness. They have four shampoos designed for oily scalps: Oily, Strong Oily, Oily Dandruff, and Oily Deodorant. Yes, they've really thought about this problem! All four shampoos are packed full of botanical extracts to target different needs. They're also free of silicons, parabens, sulfates, mineral oil, fragrance, and colors.
More details on Angfa Scalp D here
---
Womens shampoo pick for oily scalps: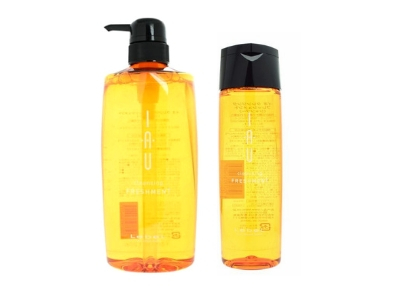 Lebel IAU Cleansing Freshment Shampoo
Lebel IAU Cleansing Freshment Shampoo is the part of the popular Lebel IAU line that targets oily scalps. This shampoo deeply cleanses oily hair. In fact, it's so effective that IAU warns those with damaged hair to not use it. It is silicone free, which is good for hair that tends to go flat at the roots due to oil, and has a refreshing grapefruit scent. Its cleansing ingredients are plant-derived coconut amide and sulfobetaine, and it includes licorice extract to protect the scalp.
---
Scalp Deep Cleanse Pick: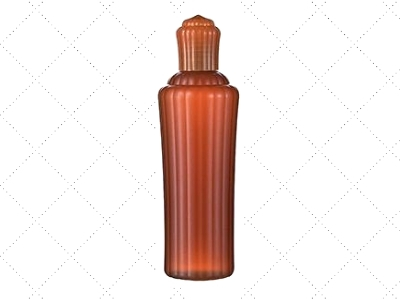 Ayura Thermal Head Cleansing Serum
Ayura Thermal Head Cleansing Serum is the first of two deep cleansers I want to recommend to those with oily scalps. These products differ to shampoos in that they're designed to be massaged into your scalp and rinsed off before you shampoo.
The idea behind these products is to divide the cleansing process into two steps. If you're used to two-step facial cleansing you'll be familiar with this idea! First, you use a gentle serum or oil to loosen and dissolve impurities. Then, follow with your regular shampoo to cleanse away the residue. This gives a much deeper clean but is a lot less drying than the "rinse and repeat" method recommended by shampoo manufacturers.
An occasional deep clean of your scalp can help keep the oils under control, as well as prevent the odor or itchiness that comes along with excess oil. Ayura Thermal Head Cleansing Serum is a warming treatment, so as you massage your scalp your pores will loosen, releasing built up oil and impurities. Ayura recommends you use the time to take some deep breaths and relax as you massage!
More details on AYURA Thermal Head Cleansing Serum here
---
Scalp Oil Cleanser pick: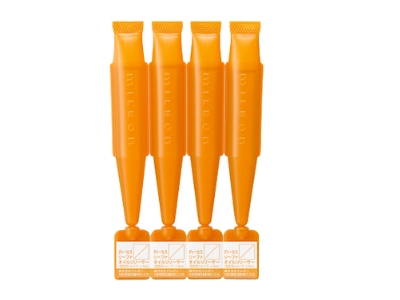 Milbon Lifa Oil Releaser
You may be familiar with the brand Milbon for their line of extremely popular Elujuda line of hair serums. Milbon also make a wide range of professional products, including the Milbon Lifa Oil Releaser, a salon-grade oil cleanser for the scalp.
Sometimes those with oily skin or hair recoil at the thought of adding any additional oils to our routine. In truth, as anyone who uses an facial oil cleanser will tell you, oil can be a life saver. The scalp is no different to the face in that excess sebum can oxidize and harden in the pores. Some say that this can also lead to issues like hair thinning and hair loss.
Milbon Lifa Oil Releaser dissolves built up, hardened oil much more gently than soap or shampoos. In other words, it's a great choice if you're looking to do a really deep clean of your scalp without stripping the skin of its protective moisture barrier and making things worse. You might not think that your oily scalp needs a more gentle process like this, but often oily scalps are caused by moisture-stripped, dehydrated skin trying to repair itself.
The Milbon Lifa Oil Releaser is water-soluble, so after massaging it through you can simply rinse it out with water and proceed to shampoo as normal.
---
Hair refresher pick: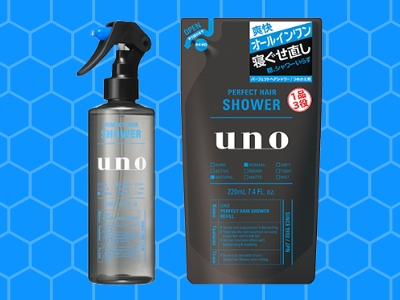 Shiseido Uno Perfect Hair Shower
Shiseido Uno Perfect Hair Shower is designed to be used in the morning to fix bedhead and refresh your hair. Since it's more common to bathe at night here in Japan, this product was designed to give your hair a quick refresh before styling your hair in the morning.
This product is great for touch ups for those with oily scalps, no matter the time of the day. It's not going to give you as deep a clean as dry shampoo, but if you need a quick refresh and want to prevent your hair odor, this is for you.
---
Dry shampoo pick: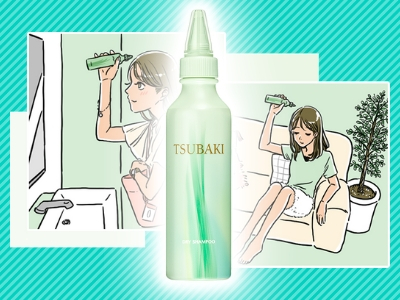 Shiseido Tsubaki Dry Shampoo
Shiseido Tsubaki Dry Shampoo is a gel-type dry shampoo that requires no water to clean your hair on the go. Just apply to the hair, massage in, and then rub the hair with a towel. It contains soy protein, camellia oil essence, royal jelly, and lemon and botanical extracts to care for your hair as you clean it.
This product is a little different from the aerosol, powder-based dry shampoos that are popular in the West. If you're concerned about the reports of power-type dry shampoos damaging the hair and leading to hair loss, this could be a good alternative!
---
Thanks for reading!
I hope this round up of Japanese products for oily scalps helps you pick your next hair care product. If you're not sure what its best for your hair, feel free to leave us a comment or get in touch with customer service at Wonect.com. We'd love to hear from you!