Instant Haircare: Saborino Quick Hair Series Guide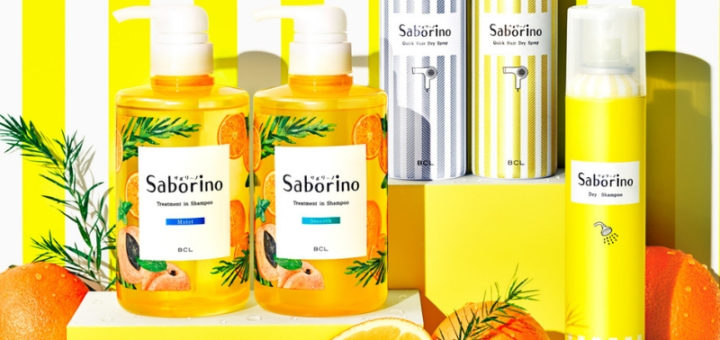 Do you ever just feel like doing less? If you're like me, then probably yes!
Don't get me wrong, there's some days that I love to wind down with a lengthy masking routine. There are also days where I just want everything over and done with so I can go to bed with a book. That's why I love the Saborino brand, which is full of time-saving products that are all about giving yourself a bit of slack. Even the name is a pun on sabori, a Japanese word for skipping out on something you should be doing.
Whether it's a full skincare routine in a 60-second sheet mask, or the hair products I'm going to talk about today, the Saborino range helps push back on the idea that we need to be spending a lot of time every day on an exhaustive self-care routine. This range gives you the beautifully put-together look we're all after in a fraction of the time, making all the extra things we do for ourselves feel wonderfully optional.
If you are a fan of sheet masks you've probably heard of the Saborino Morning Mask by now. If you want to know more about the miracle skincare routine in a sheet mask, check out Fujikawa-san's roundup here!
---
Saborino Treatment In Shampoo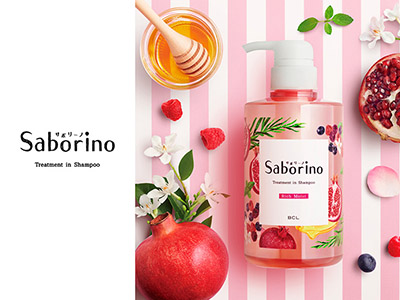 OK, so a two-in-one shampoo probably reminds you of some drugstore horror your boyfriend keeps in his gym bag, but wait! It's 2019, and the two-in-one shampoo has evolved. The Saborino Treatment In Shampoo combines scalp care, shampoo, treatment, conditioner, plus a quick-dry in treatment in one. Yes, you can slack off on blow-drying too. Plus, this treatment fights frizz and bed-head, so you can get into bed sooner on those days where you just don't care anymore.
Saborino Treatment In Shampoo is silicone free, and contains a very luxurious oil blend, including orange, rosehip, eucalyptus, camellia, olive, rosemary, jojoba, shea, and apricot.
The regular range comes in two types: Moist and Smooth, and both come in a "fruity vacation" fragrance. A new, limited edition Rich Moist version is now available in Japan, with jasmine, pomegranate, honey, apricot, blueberry, and shea butter extracts and a floral berry fragrance.
---
Saborino Quick Dry Spray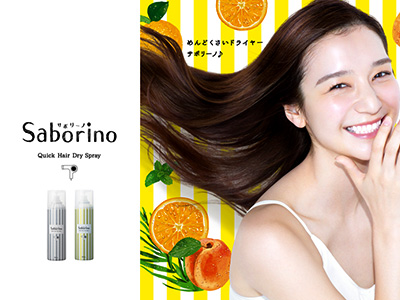 If you're like me and want to avoid blow-drying as much as possible, this product is for you! Simply spray Saborino Quick Dry Spray onto your wet hair to cut your drying time down dramatically.
Plus, it features a refreshing minty feeling to combat the heat of the blow-dryer in summer, and it contains an botanical oil blend for added shine. No need for extra hair treatments!
Saborino Quick Dry Spray comes in your choice of a fruity herb fragrance (gold can) or an unscented version (silver can).
---
Saborino Dry Shampoo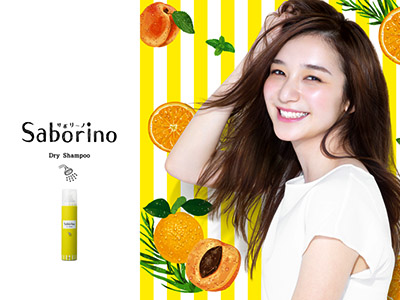 I love powder type dry shampoos, but they're a little hard to find in Japan. So this new dry shampoo was a pretty exciting development for me!
Saborino Dry Shampoo is great for times where your hair needs a refresh, whether you're traveling or heading out to an after-work date. This dry shampoo removes excess oil, adds volume, and deodorizes your hair. Plus, it contains a range of treatment extracts including silk, almond, jojoba for a beautifully conditioned look. Simply spray over dry hair, massage through, and you're done!
---
Where to buy Saborino?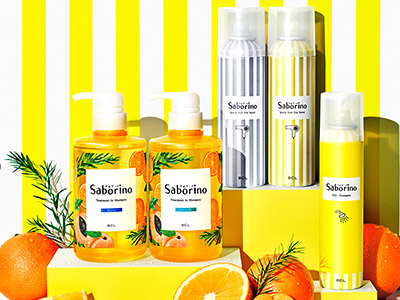 It could be because I'm stressed recently, but Saborino keeps on coming out with products that makes me fantasize about living a perfectly optimized life. One hair product, a spray-on skincare routine… it's true, I'm really down for what they're selling.
If you're in Japan, you can find Saborino in stores like Loft and Tokyu Hands. If you're overseas, Wonect ships Saborino products worldwide! (Unfortunately we can't ship their aerosol products, sorry…)
Browse our range of Saborino products here!
Do you have any other time-saving products? Let me know in the comments!