The Best Japanese Eye Creams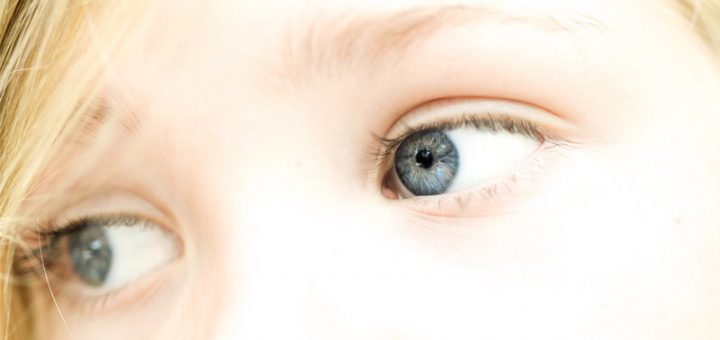 We have explored dark circles and eye drops for the past two week, so let's find out about doing proper skincare for our eye area! Thus we shall be talking about Japanese eye creams today!
Why eye creams for eye area skincare? Well firstly, we are a Japanese product introduction blog! We do not troubleshoot lifestyles, and hopefully we are too beauty conscious to harm our bodies, … … right? Secondly, eyes get paid plenty of attention, so by taking care of our eyes area we can actually look younger! Eye creams are ideal to help us achieve that.
---
The cost of not having proper eye area skincare
The eye area can bring about a number of concerns, not limited to wrinkling, dullness and dark circles. Furthermore, these concerns may come from multiple sources, like how dark circles can be formed through three different ways.
The fact that most Japanese eye creams boast moisturising abilities, hints and stresses the scariest worry of all – skin dryness. Damage due to abrasion will lead to dryness. Unprotected exposure to UV rays will dry the skin. Using unsuitable products can lead to moisture loss. And all these can subsequently lead to various skin concerns, like increased sensitivity and pre-mature aging.
---
What kind of products should we use?
Basically there are two types of products we can use for the eye area: products that we can use on the entire face, and products that are focused on the eyes. The advantage for using the later is that the ingredients are not too simulating for the skin. Furthermore, they may have the benefit of encouraging better blood flow around the eye area.
Therefore, when we choose an eye cream, we want it to have the most basic feature: moisturising! Our usual allies of ceramide, hyaluronic acid and elastin are ingredients for that. We'd also like to encourage the blood flow for various benefits, perhaps even the merit of encouraging the production of collagen (we often bring up Vitamin C derivatives as the key ingredient for this). In fact, derivatives of retinol offer both these benefits.
---
Eye Creams Introduction
It can be difficult to choose an eye cream too, especially when there are so many varieties, made with different purposes. Therefore we are introducing 5 here to get you started!
Attenir Eye Extra Serum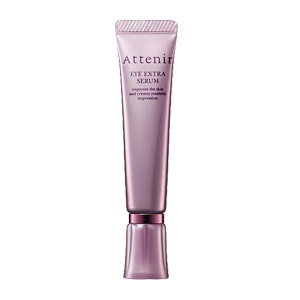 When this essence was released in 2015, it picked up quite a lot of attention. Attenir's Eye Extra Serum focuses on three points around the eye area to help us retrieve the youthfulness in our eyes.
It uses seasoned ivy and rice bran extract to nourish the upper eye area to give it strength against gravity, while using aloe vera extract against old dirt from getting caught up in the lower area. This essence also softens the skin at the corners of the eyes to remove the small wrinkles.
The Eye Extra Serum comes in a 15g tube for about 120 uses.
---
POLA BA The Eye Cream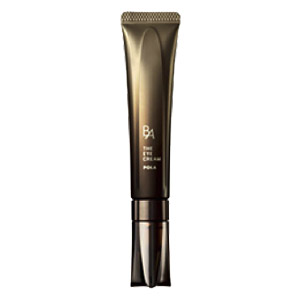 POLA's The Eye Cream focuses on the complex causes of the sagging of skin around the eye area. Since the skin around the eye area is thinner than other areas, movements such as winking and facial movements can weigh down on weak skin structure. Thus, this emulsion tries to address that issue. It contains 2 moisturising ingredients, akebi extract and alpinia BA liquid, which POLA picked from looking over 150 types of ingredients.
BA The Eye Cream comes in a 18g tube for 2 months' use. Contains no colourant, and has a light Bouquet Floral scent.
---
SHISEIDO Ultimune Eye Power Infusing Eye Concentrate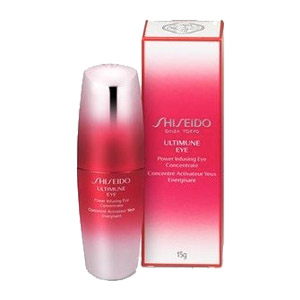 Similar to Attenir's Eye Extra Serum, this was released in 2015 with quite a folllowing. The Power Infusing Concentrate uses Shiseido's trademarked Ultimune Complex, which is a skin protecting ingredient that protects against free radicals and damage. This Eye Concentrate thus assists in giving us a smooth and clear skin around the eye area. It also contains multiple beauty ingredients such as the gingko biloba leaf extract upkeep the health of the skin.
Recommended for any user concerned about again skin around the eye area. (In fact, you can look at the other Power Infusing Concentrate item for the whole facial care). This is also a good support to any eye creams you may already be using for other eye area concerns.
---
FANCL Eye Serum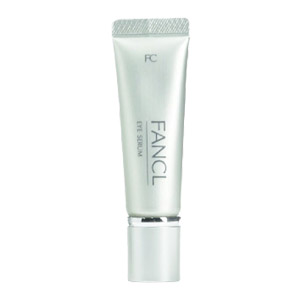 When we talk about FANCL, we can be assured of its use for any skin type, because of the brand's believe in preservative-free products. Therefore the FANCL Eye Serum is suitable for sensitive areas, especially the thin skin around the eye area that is prone to dryness. (Use around the mouth is recommended too!)
The eye serum contains marine ceramide, arginine and macadamia nut extract to provide a protective barrier for the skin that prevents moisture loss. It also replenishes water and oil content in the skin.
---
Dr.Ci:Labo Aqua Collagen Gel Enrich Lift EX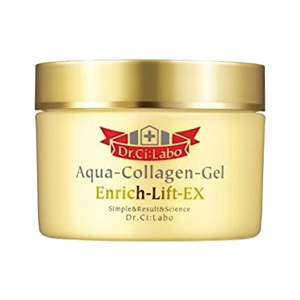 There are four different products under the Aqua Collagen Gel series, with each addressing a different concern. For the eye area, we'd recommend the Enrich Lift EX, which gives bounce and clarity to the eye area skin.
This cream is actually an all-in-one gel that multiple roles, for example toner, essence and moisturising cream. So it's quite a time saver. Its ingredients applies a veil to the skin to tighten the skin, thus keeping the skin from losing moisture. Furthermore, it contains what Dr.Ci:Labo calls the "gold collagen", a collagen with high moisturising capabilities.
---
But eye creams alone are not enough!
Nope, not even close! Remember, the eye area skin is still skin, so the other aspects of skincare still apply. We need to use good cleansers and makeup removers. Moisturising care is important, especially in winter and summer. UV protection is never overrated, so get strong Japanese sunscreens that feels light on the skin. Even giving your eyes massages is good care for the eyes!
And as we said earlier, it can be difficult to choose among the myriad eye creams in the Japanese market. However, if you start with your favourite brands, or find something that one-ups your current eye cream, then you'd be on the right track to treating your eye area skin right.
---