All About the Japanese Cotton Pack Method: The DIY Instant Sheet Mask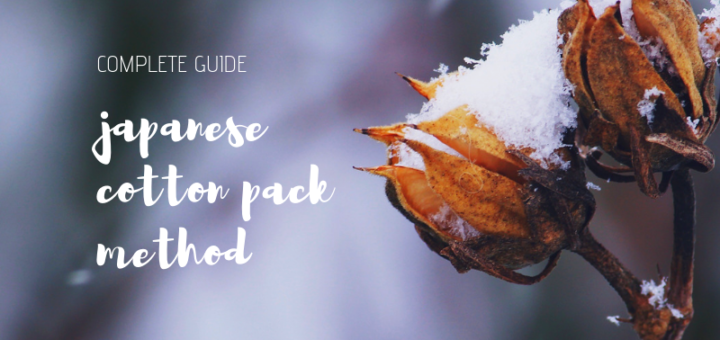 What is the Japanese cotton pack method?
If you're a skincare fan you probably some sheet masks in your arsenal already, and a Japanese cotton pack serves a similar purpose. Instead of applying pre-cut mask that comes soaked in lotion, you soak cotton pads with your choice of hydrating toner a apply them to your face for 10 or more minutes.
So what's the difference between a sheet mask and a cotton pack? For one, the cotton pack arguably predates the pre-packaged sheet mask, but the purpose is the same. If you're in the habit of applying lotion straight out of the shower, you probably intuitively know that skin absorbs product best when it's already warm and damp. By applying a soaked layer of fabric to your skin, you're keeping the skin in this highly-absorbent state, while at the same time providing plenty of moisture for it to absorb.
Cost
There are a few reasons why you might want to consider a cotton pack over a sheet mask. For one, it can be cheaper. While Japan does have some economical bulk pack sheet masks you can buy, they're still going to run you about $1 a sheet, especially if you need to import them. On the other hand, some cotton pads and a bottle of lotion of your choice is going to last longer and cost less, even if you splurge a little.
Customization
This brings us to our next advantage: sheet masks are well and good, but if you have any skin difficulties like acne or sensitivity, using a new one can feel a bit like rolling the dice. By using your own lotion to do a cotton pack, you can get all the hydration of a sheet mask while still having total freedom over what kind of lotion you use.
Comfort
You might be wondering why not just use the dry compressed sheet masks you can rehydrate in lotion? This is the final advantage of cotton packs: in my highly subjective opinion, they're more comfortable. Because you apply them in individual pieces, the cotton can move with your face the way a single attached sheet can't. This means you can talk, emote, and move around without feeling like the mask is going to fall off or pull away from the skin. Plus, sheet masks are one size fits all– and sometimes that fit is not so ideal. Since since a cotton pack is done with individual pieces, you can ensure that they're applied exactly to the contours of your face.
---
How do you do a Japanese cotton pack?
Doing a cotton pack is pretty simple, arguably easier than applying a sheet mask. If you are using a lotion with a water-like texture, just apply it directly to your cotton and put it on your face, focussing on whatever areas of concern you have. If your lotion is a little thicker, or you are using a more expensive lotion and you don't want to soak whole pads with it, first wet the cotton with some water, gently squeeze out the excess between the palms of your hands, then apply the lotion. This just ensures the cotton fibers have already absorbed some moisture so they don't hang onto all your product, too.
The above illustration from @jbigaku shows you how you typically position a cotton pack. Of course, you can customize this however you want. In my case, my forehead is pretty dry, so I use two pieces side by side so that it's all covered. I don't bother with the nose part because I have a very oily t-zone, and instead position each cheek piece portrait rather than landscape positioned very close to my nose and mouth over my smile lines. Some people choose to just do one piece on each cheek with the assumption that the moisture will make its way through the skin.
---
What type of cotton pads work best for the cotton pack method?
Some of the best choices for the Japanese cotton pack method are, no surprise here, bought in Japan. This is just because there is more of a consciousness of the method here, so there are some very good products designed specifically for this purpose.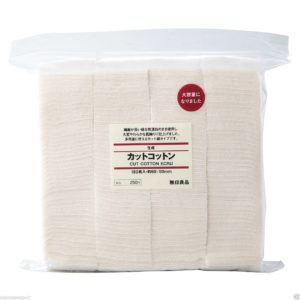 My first recommendation is the Muji Cut Cotton, which is a cult favorite in Japan and abroad. These perform as well as some of the more expensive cotton pads, resist balling and pilling, and have a gentle feel on the skin. Muji also has some pre-cut shapes for your eyes or smile lines which is really handy if you want more concentrated care around those areas.
---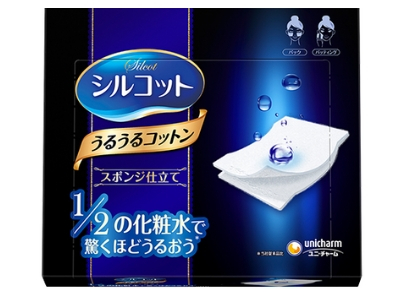 Unicharm Silcot Moist Cotton Sponge Sheets are a personal favorite of mine and also entered the @Cosme hall of fame last year. As the name suggests, these have a unique sponge-like texture. These work great for applying lotion because, just like a sponge, they release almost all the product you apply to them back onto your skin without waste. They also have some features designed specifically for them to work well as a pack. For one, they have a curved shape at the top and bottom makes them really easy to position around the eyes, brows, or smile lines. The pads come folded in two, so each one can be torn in two along perforated lines. This makes them just the right size and thickness to adhere well to your face.
You can see the Silcot sponges in action in this video. The Silcot Moist Cotton Sponge Sheets are the wave-shaped one you see on the bottom left hand corner of the thumbnail.
---
What kind of lotion is best for the cotton pack method?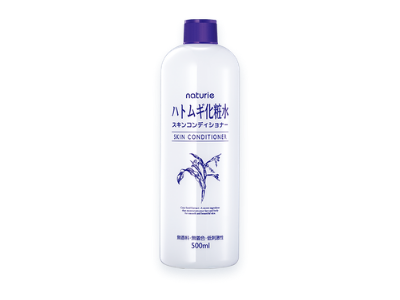 Naturie Hatomugi Skin Conditioner is a bit of a staple and has been mentioned countless times on this blog (I swear we have no stock in this company!) When researching the most popular lotions for the cotton pack, this was also overwhelmingly the most recommended. Is combination of low price, comfortable texture, and effective ingredients makes this a safe choice for pretty much anyone. I personally use this one for cotton packs and I haven't found a better replacement yet.
It's based on coix seed (also known as Job's tears), which is said to brighten and help with pore size, which I can attest to. Some companies also advertise it as a skin-whitening ingredient. In fact, there does appear to be some research that supports that it can inhibit the production of the melanin that causes sun spots and freckles if that's a concern for you.
---
For fermentation addicts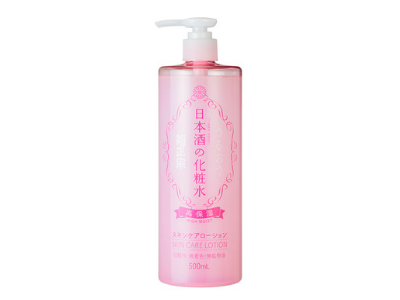 Finally, the Kikumasamune Japanese Sake Lotion is a cult favorite and pretty popular overseas because it's super brightening and softening.The much more expensive SK-II lotions are also based on a similar fermented sake extract, so some consider this to be a kind of dupe. It has a pump type dispenser which can be pretty messy considering the lotion is basically the texture of water, so most people decant it into smaller bottles. (The opening is a fairly standard size so you can replace the pump head with a different type, too. I use a trigger type spray head from Muji straight on the bottle and can confirm it fits.) Compared to the other products I've found this to have a stickier finish, but if you add some water to your cotton as I suggested above it should help absorption.
---
For sensitive skin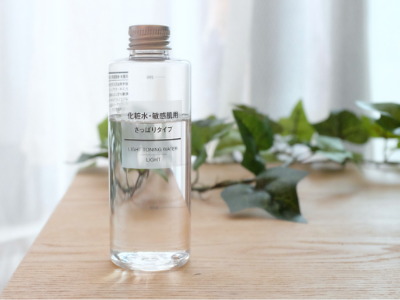 I've mentioned Muji Light Toning Water from their sensitive skin range a few times on this blog. The fresh type is probably the closest to the feel of water you'll get in a moisturizer, which is great if you have any sensitivity to texture. Of course, since it's from the sensitive line, it's unscented, uncolored, and free of all common irritants you might find in skincare. In my opinion the minimalist, unisex packaging looks pretty cool too.
---
For pore size and combination skin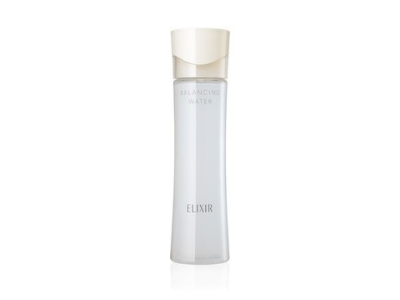 A recent fave of mine is the Shiseido Elixir Reflet Balancing Lotion. We recently reviewed the Oyasumi Mask from the line, but the lotion is also very nice and lightweight "first anti-aging" product. If you're starting to see the first signs of aging like enlarged pores or a lack of elasticity, this range is worth looking into.
---
For a compromised skin barrier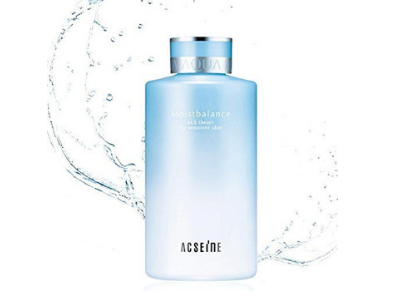 If you have particularly dry or overexfoliated skin, Asceine Moist Balance Lotion an extremely lightweight and comfortable moisturizer that is formulated with nano-encapsulation technology that boosts absorption and retention of the moisture. Quasi-ceramides help repair the moisture barrier, hyaluronic acid helps draw all the moisture into your skin. This is more expensive than some of our other options, it does come in a pretty generously-sized 360 mL bottle. If you prefer not to use sheet masks because you have sensitivities, this one or the Muji one above are good choices.
---
Combine cotton packs and sheet masks!
I've been comparing sheet masks to cotton packs all through this article, but I don't want to give the impression sheet masks have no place in our routines here at Wonect! Personally, I find cotton packs more doable than sheet masks as a part of an everyday routine. But, I'm not about to give up sheet masks. If you want to incorporate the super hydrating benefits of sheet masks a little more regularly, give a cotton pack a try! You might already have the materials you need at home.
There are a few ways you can incorporate cotton packs into your sheet mask routine.
If you're like me, you probably hate wasting the extra essence that you find in an empty sheet mask packet. Of course, you can always use it on your hands, neck or body, or pat it in over your mask if it starts to dry out. But you can also drop some cotton pads into the packet to use as a bonus mask the next day. It's best to re-seal the pack in a zip-lock bag and keep it the fridge to ensure it's fresh and safe.
Another sheet mask and cotton pack combo that I really like is to use some strategic cotton packs over your sheet mask. It's possible my face is a weird shape, but I often have an issue with the nose and sometimes eye gaps on a lot of sheet masks being way too big for my face, leaving my smile lines and under-eyes completely exposed. If you have this problem with a mask that you otherwise like, soak some cotton pads either in the extra essence or another lotion of your choice and layer them on top of the mask. This also works for masks that tend to lift away from the skin easily, and your mask will feel more secure on your face, too.
---
Thanks for reading!
We hoped our guide to the Japanese cotton pack method was useful! If you have any questions about the method or Japanese beauty more generally, get in touch with us at wonect.com. We love to talk skincare!