MUCOTA DYNA: A Beloved Argan Oil Treatment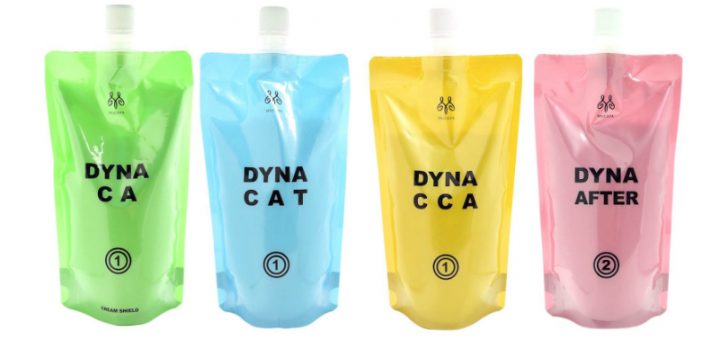 Many people love the popular Mucota Dyna hair straightening series for its ability to straighten unruly, damaged hair. What you might not know is that the Mucota Dyna line is also a potent argan oil treatment!
The Mucota Dyna series is one of the most popular on Wonect.com, and it's easy to see why. It combines some seriously high-tech ingredients with the natural power of argan oil for a super effective and easy to use treatment.
Read on to learn more!
---
Benefits of Argan Oil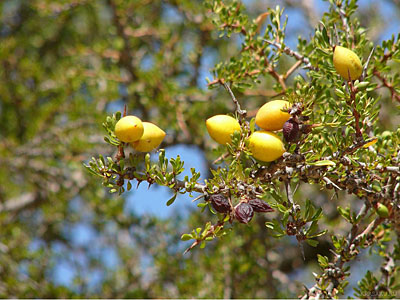 Argan oil, derived from the fruit of the Moroccan argan tree, has enjoyed explosive popularity all over the world. Often called "liquid gold", its ability to repair split ends, soften damaged hair, and add shine has made it a hair care staple for many.
Argan oil is full beneficial components, including vitamins, antioxidants, linoleic acid and omega-6 fatty acids. It is also a vegan source of squalene, a skincare ingredient which is attracting attention for its incredible moisturizing abilities. All of these components give argan oil its ability to deeply moisturize, nourish, and repair hair and skin.
One other great side of using argan oil is that the boom in popularity has seriously improved the lives of the many women who produce the oil! The bulk of argan oil production is done by female cooperatives in Morocco, and the strong demand for cosmetic grade argan oil is said to have given these women greater economic and educational opportunities.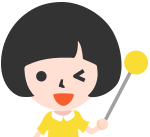 Often called "liquid gold" for its ability to repair split ends, soften damaged hair, and add shine
Argan oil can be hard to use?
While argan oil is an amazing choice as a quick hair smoother or split ends treatment, one area it lacks in is ease of use when you want to give your hair a full mask treatment. Straight argan oil can be tough to work through the hair, a little messy while you leave the mask on, and hard to rinse out. The fact is, argan oil is very potent, and it's easy to overdo it. Personally, I've been left with oily hair after doing my own argan oil treatment more than once! If you're looking for the benefits of argan oil without the hassle of detailing with pure oil, the Mucota Dyna series is a great choice.
---
Mucota Dyna Series: Argan oil treatment made easy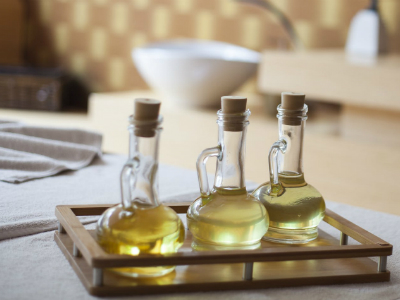 Mucota Dyna line is a series of hair straightening and repairing treatments based around argan oil. These products deeply repair and straighten damaged kinky or frizzy hair for a sleek and healthy finish.
The Mucota Dyna line consists of two steps. Since this is a salon grade treatment, you must do both steps.The first step loosens the protein bonds of your hair, so you must use Mucota Dyna AFTER to complete the treatment or risk serious damage to your hair.
Choosing between Mucota CCA, CAT and CA
First, you need to use your choice of one of the following three products:
Mucota Dyna CCA: Apply starting from the scalp and roots downwards. For healthy hair to medium-damaged hair. Softens hair and gives thin hair body.
Mucota Dyna CAT: Apply starting from the scalp and roots downwards. For hair that is frizzy and hard due to light to medium damage due to coloring.
Mucota Dyna CA: Apply to body of the hair, i.e. the hair most likely to be damaged. For highly damaged, treated, or rebonded hair. Softens hardened hair and conditions for heat damage.
Leave your choice of the above products in your hair for around 15 minutes. For best results, try a saran wrap over the hair to keep the hair warm and moist. After 7-10 minutes, check the softness by wrapping the curls around your finger and pulling gently at the roots to test its softness and stretchiness. Once the hair slips loosely around your curled finger, you can rinse, dry, and straighten your hair with a hair iron.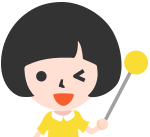 You must use Mucota Dyna AFTER to complete the treatment or risk serious damage to your hair.
As I mentioned, this next step is essential! You must then apply Mucota Dyna AFTER for 10 minutes, then rinse out. For best results, don't wash your hair again for another 24 hours after this treatment process.
This two step process allows the argan oil and other ingredients, including anti-inflammatory tea-tree oil, and repairing collagen, silk, and lanolin, to work deeply in the hair. The result is straight, repaired, and nourished hair!
Click here for the MUCOTA DYNA range
---
Mucota Dyna vs Mucota Scena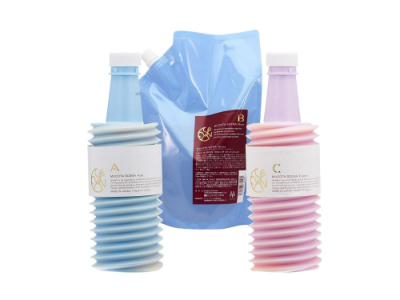 People often ask what the difference is between the Mucota Dyna and Mucota Scena lines. As great as Mucota products are, choosing the right one can be confusing for many people who just want to be sure they're getting the right thing!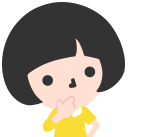 What is the difference between Mucota Dyna and Mucota Scena?
While both these lines are for damaged hair, the Mucota Dyna line straightens hair as it repairs it. Mucota Scena, on the other hand, is a treatment that feeds the hair with the core "building blocks" that are stripped away when you subject the hair to harsh chemical treatments. While the Mucota Dyna series is an argan oil treatment, the Mucota Scena line is focused on introducing natural components such as keratin and ceramides back into the hair.
1. Mucota Scena Ethos: Treatment for residual chemicals
2. Mucota Scena Adel: Creates a base for the next hair treatments
3. Mucota Scena Brava: Penetrates the hair with keratin and ceramide
4. Mucota Scena Calore: Reinvigorates the hair's hydrophobic layer and protects hair cuticle
To put it simply, if you want to deeply repair damaged hair but don't want a hair straightening product, the Mucota Scena will be a better choice than Mucota Dyna.
See Mucota Scena products here
---
Mucota Dyna In Summary
For those considering the Mucota Dyna series, I hope this article has helped clarify some of the benefits of choosing an argan oil based hair straightening treatment! If you have any questions, you can always chat with staff in Kyoto at Wonect.com or leave a comment here! Thanks for reading!