Night Diet? ISDG 232 Night Diet Enzyme Review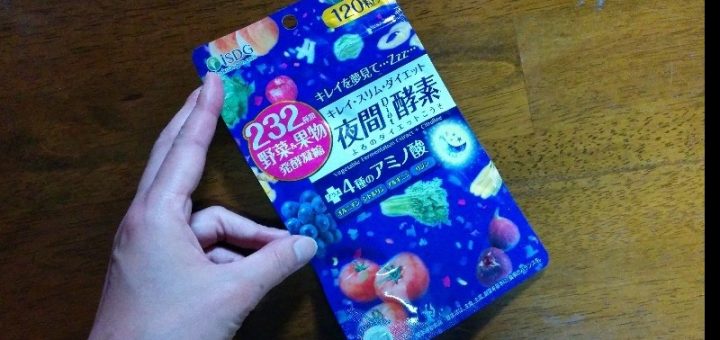 There are many different kinds of supplements to support your body in Japan. ISDG Enzyme brand is one of the popular supplements which utilize enzyme power. The one I tried is iSDG 232 Night Diet Enzyme.
The ISDG 232 Night Diet Enzyme has four types of amino acids, which supports the enzymes, and encourages the metabolic process while we sleep. It is said that you better not eat a few hours before you go sleep because it would be hard work for the body digestion system.
But you may have late diner if you are too busy for overtime work, or you may sometimes overeat late at night when you go eat out with your friends or colleagues. This iSDG Night Diet Enzyme is the best solution on those situations.
Any results from ISDG 232 Night Diet Enzyme?
I'm trying not to eat 3 hours before I go sleep, but I still could feel some results after a few weeks. Please note that it's a personal review and the results vary by individuals and body situations.
Metabolic process

I usually eat less for dinner and I don't change that diet habit before and after I took iSDG Night Diet Enzyme.
I weigh every morning and night to check how much my weight decreases while I'm sleeping since it shows my metabolic process's condition.
Before I tried the iSDG supplement, the difference was about -0.6kg in average.
Since I start to take the supplement, it became -0.8~1.0kg.
I also increased the amount of exercise at the same time. It seems that worked well to maximize the results.

Bowel movement

I felt that bowel movement has been improved since I started taking the supplement.
At first, I didn't feel any differences but I realized it could be effective on my bowel movement when I forgot to take it when I had a trip.

I have been taking Chocola BB Pure for a couple of months, but it is clear that those results are not from Chocola BB Pure.
I got the other effects like improvement on skin condition, but not on metabolic system.
How to take? When and how many tablets of ISDG 232 Night Diet?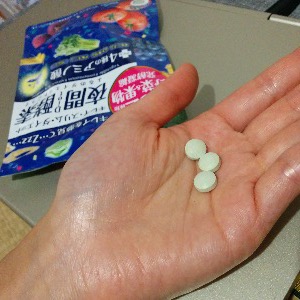 It is advised to take 2 to 4 tablets pre day. I took 4 tablets per day before I go sleep. You can start from 2 tablets per day.
I tried to take 2 in the morning and 2 at night for a while, but the best way seems to take 4 tablets at night as my personal opinion.
It doesn't mean it can reduce weight directly though its name says Diet Enzyme, but you can expect to help you working on reducing weight! There are other types for ISDG Diet Enzyme Supplement depending on the purposes and uses.
Please check this articles for the information about the brands more:
Which iSDG Enzyme Diet Supplement to Choose?
ISDG Diet Enzyme Review – Reviews from @cosme!
More details on ISDG 232 Night Diet Enzyme supplement here
---