Shiseido The Collagen Has Been Renewed for 2019! Here's What You Need to Know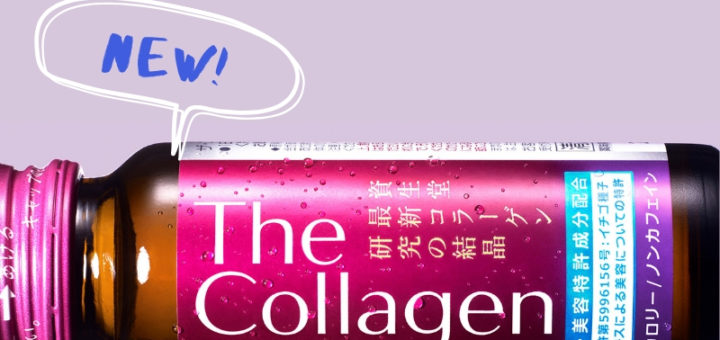 Shiseido The Collagen is one of our customer's favorite choices for collagen supplements, and it's easy to see why. Shiseido is one of the most trusted cosmetics brands in the world, and Shiseido The Collagen comes with unique, patented beauty ingredients that you can't get anywhere else.
This is why its renewal is big news! If you're a fan already, this is a significant upgrade. If you're looking to try collagen for the first time, or maybe you want to try something new, this is a really good choice from Japan!
In this article I'll go through exactly what has been improved in the renewal and give you some info about the three types of products in the The Collagen line: powder, drink, and tablet.
---
What is Shisedo The Collagen?
Shiseido The Collagen is a line of powder, tablet, and drink supplements that provide collagen and other beauty ingredients in an easy to take form. Collagen supplements are booming all over the world, and Japan is definitely leading the way in terms of the quality of the ingredients and also how easy they are to drink.
Collagen is an important part of our body that helps maintain the firmness and elasticity of our skin. As we age, we produce less collagen, and turn-over existing collagen less quickly. This is why supplementing with it can help maintain our skin's health and beauty. Happily, it also helps protect our muscles and joints as we get older, too!
But if you're going to take collagen every day, it makes sense to do it in the most efficient way. This is why Shiseido The Collagen is such a good choice. You're not just getting all the collagen you need for beautiful skin, but other patented beautifying ingredients in one dose.
Shiseido The Collagen also contains hyaluronic acid and vitamin C, while the tablet and drink types also contain ceramides, vitamin B2, vitamin B6 as well. All of these help improve the appearance and health of our skin. If you avoid pork for religious or ethical reasons, you'll be glad to hear that this is a fish based supplement, too.
In fact, Shiseido The Collagen Drink is the best-reviewed collagen supplement on @cosme as of the time of writing, and the third best supplement overall! So if you're not sure which type to take, the drink seems to be Japan's favorite 🙂
---
What's changed in the Shiseido The Collagen renewal?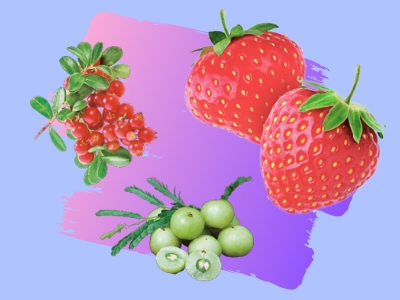 The renewed Shisedo The Collagen contains a double formulation of patented beauty ingredients.
Before the renewal, Shiseido The Collagen a patented "Beauty Creator" ingredient  made with extracts from the super-fruits cowberry and amla. These are great sources of polyphenols, which are gaining attention for being able to prevent signs of aging in the skin.
Don't worry– the renewed version includes this extract too! In addition, they have a new patented "Beauty Developer" made from strawberry seed extract.
Strawberry seed contains super flavonoids, and have anti-inflammatory and antioxidant properties to help keep the body looking and feeling youthful.
---
What Shiseido The Collagen products are available?
Shiseido The Collagen comes in three types: drink, tablet, and powder.
Shiseido The Collagen Drink W
Collagen: 1,000mg
Hyaluronic acid: 10mg
Ceramides: 1,200μg
Vitamin B2: 4mg
Vitamin B6: 10mg
Vitamin C: 200mg
As I mentioned above, Shiseido The Collagen Drink
best-rated collagen supplement on mega-review site @cosme right now. In addition to containing your day's dose of all the ingredients above, it's low calorie (9.8kcal per bottle), sugar free, caffeine free, and comes in a mixed fruits flavor that reviewers seem to really like. This renewed version also comes with an easy to peel-off label, meaning you can safely and quickly recycle them no matter what the recycling requirements are in your area.
---
Shiseido The Collagen Tablet
Collagen: 1,000mg
Hyaluronic acid: 10mg
Ceramides: 600μg
Vitamin B2: 2mg
Vitamin B6: 5mg
Vitamin C: 100mg
If you are sensitive to the taste of collagen but maybe don't want to spend as much on the pre-mixed drinks, Shiseido The Collagen Tablets are a good middle ground. This supplement comes with 126 tablets, which will give you a 21 day supply. Take 6 tablets a day with water and you're done! These are also great as a backup to the powder if you are traveling.
---
Shiseido The Collagen Powder
Collagen: 5,000mg
Hyaluronic acid: 1mg
Vitamin C: 100mg
Shiseido The Collagen Powder is the best choice if you're looking for the most collagen at the lowest price, especially if you get the extras in the drink and tablet types from other sources like Chocola BB. As you can see, you get five times the amount of collagen in the powder, but the price is lower for the same 21 days supply as the tablets, and significantly lower than the drink type.
Once you get in the habit of mixing it into your foods, you'll find you can really increase your collagen intake with minimal effort. Just dissolve one tablespoon of powder in a liquid of your choice– try it in a smoothie or in coffee, yoghurt, or soup. You can even cook with it!
If this is your first time taking powdered collagen,
check out out reviewer Sengumi's experience with Shiseido The Collagen here
. She tried taking this collagen with a whole range of different foods and drinks to see what worked best.
---
Where can I buy the renewed Shiseido The Collagen?
We already have the new version of Shiseido The Collagen available to buy worldwide on Wonect.com. If you're looking to buy this straight from Japan with fast shipping, give us a try! Plus, if you're a new customer, you can get a bonus discount on your first order if you register an account.
Shop fresh and authentic Japanese collagen from Japan!
Plus, we stock the full Shiseido The Collagen range, including the Benefique and Rich Rich lines, as well as almost every other Japanese collagen out there!