Mucota Aire 05 Hair Mask Treatment Smoother Review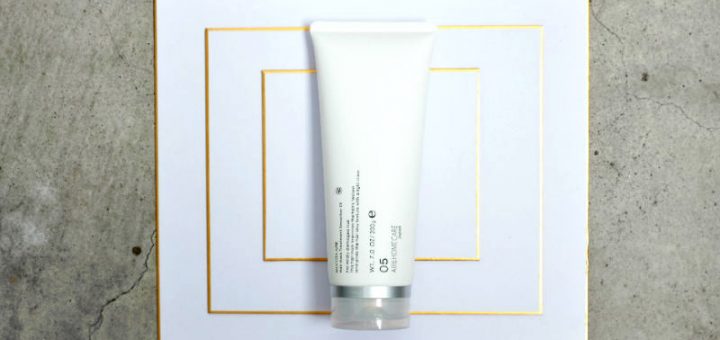 The weather is finally cooling off here in Kyoto! The last few weeks have been humid and rainy, which means I've been more frustrated than usual dealing with my frizzy hair. I was happy to have a chance to review Mucota Aire 05 Hair Mask Treatment Smoother and see if it could help me stop me looking as though I've been freshly electrocuted!
---
Mucota Aire 05 Product details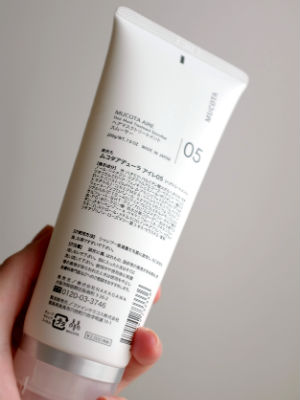 According to the bottle, Mucota Aire 05 is designed for mildly damaged hair. I use heat styling tools most days and occasionally colour it, so I'd say mine fits that criteria. Here is a translation of the official product description:
Control the hair's volume and create a silky finish.
Repeatedly bleaching and coloring hair strips nourishment from the cortex, which contains the hair pigment, and also does serious damage to the outer cuticle layer. A honey base and nano particles of CMC (ceramides, cholesterol, and 18 MEA) increase this product's ability to permeate the hair shaft. A keratin and collagen polypeptide combination repairs damage to the hair's cortex.
Sounds good! Here are the ingredients:
Aqua, Honey,Hexadecanoic acid 2-ethylhexyl ester, Cetyl Alcohol, Dimethicone, Stearyl Alcohol, Betaine, Behentrimonium chloride, Phenoxyethanol, Sucrose polyoleate, Phytosteryl/Decyltetradecyl Myristoyl Methyl Beta-Alaninate, Behentrimonium methosulfate, Isopropyl Alcohol, Steartrimonium Bromide, Isoalkylamidopropylethyldimonium Ethosulfat, Aminopropyl Dimethicone, Moisturizer, Propylene Glycol, Butylene Glycol, Citric Acid, Hydrolyzed collagen, Hydrolyzed keratin, BP4, Quaternium-18, Quaternium-33, Cholesterol, Methylchloroisothiazolinone, MIT, Rosmarinus Officinalis Leaf Extract, Ceramide-2, Parfum (Ingredient list source: cosdna.com)
Some ingredients are flagged on CosDNA, including MIT (methylisothiazolinone) and CMIT (methylchloroisothiazolinone). These are preservatives that can potentially cause reactions in allergic or sensitive people. These chemicals are considered safe to use in rinse-out products, but if you have a pre-existing allergy to these it would be best to avoid this product.
A note to vegans and those with other restrictions about animal products: this product does contain collagen and keratin, which are often animal derived.
---
Packaging for Mucota Aire 05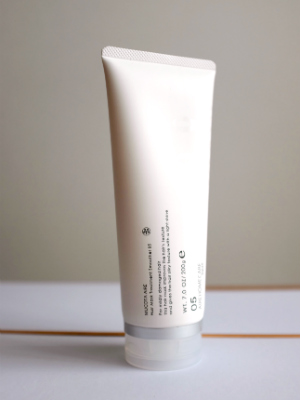 Mucota Aire 05 comes in a fairly standard squeeze bottle that comes shrink wrapped in plastic. The design is definitely modern and minimalist, and personally I'm a fan. The bottle stands cap down, which I like!
---
How to use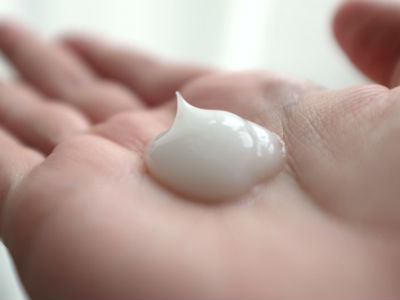 The product instructions say to apply this product after shampooing, massage through your hair, then rinse off with warm water.
The product itself is off-white, and a little on the thin side. It's holds it shape in the palm of your hand, and spreads very easily through the hair, but I would recommend you squeeze any excess water out before you apply it. I noticed that when I applied it to my soaking wet hair in the shower it did start dripping. Also, because it soaks in quickly, I found it hard to know if I'd missed a spot. Don't expect a very dense, coated feel to your hair while you use this.
According to Mucota, this product has a mangosteen scent. I'm not sure I've encountered a mangosteen in person before, so to me it smells fruity with a strong note of plain old mango. It's quite fresh, and a little different to the more soapy or floral scent of many other hair products. The scent lingered while my hair was drying, but not much longer.
---
Testing
I mentioned above that I'm not the biggest fan of my hair. It's a wavy/curly combo, quite thin, and super prone to frizz, and doesn't hold style well at all. In terms of moisture, I get extremely oily roots, but the mid-section and ends are constantly too dry. Basically, a witch cursed me at birth. However! Having so many hair problems means I can review almost anything.
For the purposes of this review I used this product every time I washed my hair for a week. For the most part I followed the product instructions and used after shampooing. Since it's marketed as a mask treatment, I also tried it as a regular mask with a hair wrap. I did feel that the results were a little better this way, but not so much that I'd recommend bothering with it if you don't have time or enjoy doing a more elaborate routine. Simply using as a conditioner or treatment in the shower gives a great result with minimal effort, which is a definite plus.
---
Results from Mucota Aire 05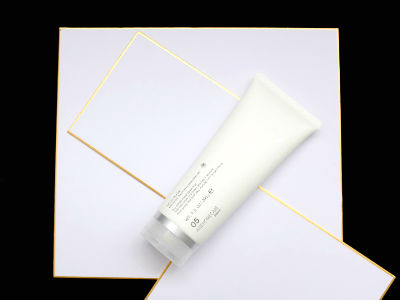 This product says that it will repair mild damage, control volume, and give the hair a silky finish. On those three points, I think it really does work.
The first day I tried this I fell asleep with damp hair, and was actually surprised to see my frizz coalesce into something approaching actual curls the next morning. My hair felt pleasingly soft, and just generally looked much prettier in its natural state. In terms of damage repair, the most visibly damaged area of my hair is the ends, which tend to take the brunt of my curling wand. After a week or so of using this product every day, the ends feel softer and less close to death.
If you have damaged hair, deal with frizz, and want extra shine, this product helped me in those areas! This product works fine as a regular substitute for a conditioner and as a mask. For very damaged hair, I have the feeling using Mucota Aire 05 as a regular mask treatment would help a lot too.
If you try it out, let me know in the comments how it works for you! Thanks for reading!
Check out the other MUCOTA Aire reviews too, especially the Mucota Aire 09 Treatment for wavy hair, and the Mucota Aire 07 hair mask treatment! Don't worry if you are still confused about the numbers from the Aire series, because we have a very useful comparison chart on our brand page. Use it to match your hair type!
---