Healthy, Tasty Green Juice: Omugi Wakaba Barley Young Leaves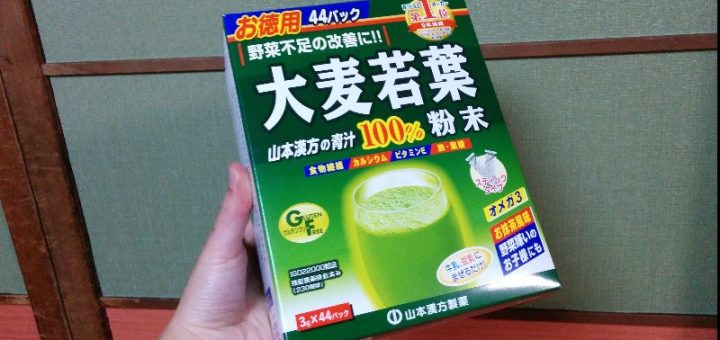 Recently I started to take this barley leave powder. I was not interested in barley leaves powder or green juice because I thought it would be very bitter. My parents used to drink liquid type of green juice every day and that was too biter to drink daily for me. They often mixed it with apple juice, but it didn't make it easy for me to drink at all. Since then, I hadn't tried any green juice. But this Omugi Wakaba Barley Young Leaves actually changed my image of bitter green juice.
When I opened the first package, I realized it didn't smell like bitter leaf powder I had imagined.
Quick to use, No bitter taste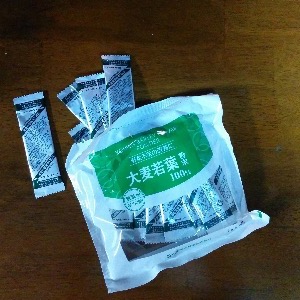 It's in 3g of individual package, which you can easily open without scissors.
It's also convenient to bring powder with you so that you can enjoy green juice at your office or a café.
I was considering something easy to intake but rich in nutrition becuase I sometime don't have enough time to cook well-balanced food these days.
It now really supports me to live every day life.
My top 3 recommendations for enjoying green juice life!
Here are my recommendations to enjoy green juice powder in different ways.
If you take it with different food, you won't fed up with the same taste.
1. Simply mix with milk or soymilk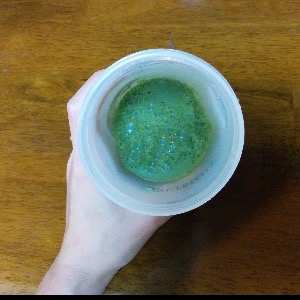 I guess the most popular way to drink powder products such as green juice, collagen is mixing with milk or soymilk.
It looks bitter, but it tastes like no-sugar matcha green tea latte. I usually add soy protein powder in it.
2. With yoghurt and honey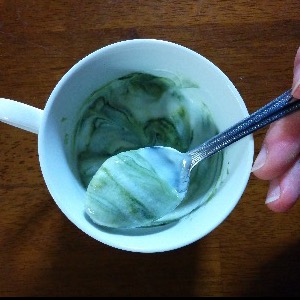 This is my favorite choice for breakfast. I recommend no flavor, no sugar yoghurt the most, but some flavors like vanilla can also goes well with green juice powder.
3. Bliss ball
Bliss ball is healthy snack originally from Australia. It's ball shaped snack made from nuts and dried fruits with no sugar, no gluten, no additives.
You can make your own bliss ball by just mixing ground nuts, dried fruits and green juice powder then shape small balls. (add a few spoons of water or milk if needed).
We're happy if you share the way to enjoy Omugi Wakaba Barley Young Leaves in your country with us!
For more information for green juice, the reasons why it's said to good for body, the other recommendations for the green juice products, read you might might interested in this article.
---