The Only Two Japanese Anti-Wrinkle Quasi Drugs in 2017!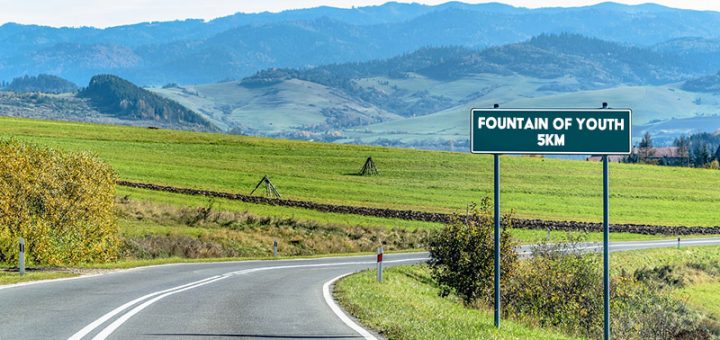 We talked about three categories of products in the last article: medical drugs, quasi drugs and cosmetic products. We also talked about the Ministry of Health, Labor and Welfare approving quasi drugs which contains effective ingredients. This means we can expect quasi drugs to be useful against stubborn skin troubles such as wrinkles, skin spots, and acne! Let's talk about anti-wrinkle quasi drugs today ♪
---
Improving wrinkles: POLA and Shiseido
The first anti-wrinkle quasi drug is POLA. In January 2017, the upmarket cosmetic brand POLA released the "Wrinkle Shot Medical Serum" for sale. It received a sudden boost in popularity for being the first cosmetic product in Japan to be effective against wrinkles.
Following that, Shiseido ELIXIR SUPERIEUR Enriched Wrinkle Cream S was released six months later in July.
First appearance of Anti-wrinkle Quasi Drugs in 2017
Actually, there were no anti-wrinkle quasi drugs in Japan before this year. However, that changed when POLA and Shiseido, two of the biggest cosmetic brands in Japan, commercialised quasi drugs that worked against wrinkles this year. Thus the world drew its attention to Japan.
POLA's Wrinkle Shot Medical Serum took 15 years of research and approval from the Ministry of Health, Labor and Welfare, while Shiseido's ELIXIR SUPERIEUR Enriched Wrinkle Cream S took 28 years.
These two items are the results of the developer's sweat and tears. This is a unique differentiator from other anti-wrinkle cosmetic products.
Anti-wrinkle Cosmetic Products up till now…
Generally, wrinkles develop through three stages as follows.
1st Stage: Small wrinkles due to dryness
2nd Stage: Deep wrinkles due to decrease in collagen and elastin
3rd Stage: Sagging due to decrease in suppleness
On the surface, we see how wrinkles can develop into sagging skin. Up till last year, we could only improve our skincare by dealing with dryness from Stage 1. Unfortunately, it gets difficult to improve through skincare when we are in Stage 2 or 3.
On the other hand, POLA's Wrinkle Shot and Shiseido's Wrinkle Cream doesn't deal with wrinkles from dryness. Instead, they have proven to be effective on wrinkles deep within the skin, opening up possibilities for women with wrinkles due to old age.
---
Comparison between POLA and Shiseido Products
Although POLA Wrinkle Shot Medical Serum and Shiseido's ELIXIR SUPERIEUR Enriched Wrinkle Cream S have the same goals to tackle deep wrinkles, their ingredients and effects are vastly different. Here's a simple glance at the products' profiles.

POLA Wrinkle Shot Medical Serum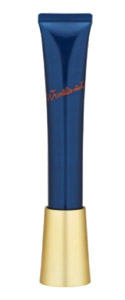 It was quite an achievement in the Japanese cosmetic industry when POLA received the green light from the Ministry of Health, Labor and Welfare for its anti-wrinkle product.
About the ingredient Niruwan
Niruwan is an original ingredient created by POLA and is used in its Wrinkle Shot product. It is an amino acid derivative that takes apart the dermal layer of the skin, so as to control the enzyme known as neutrophil elastase. This enzyme is responsible for the disassembly of collagen, consequently leading to wrinkles. Thus, Niruwan controls the loss of collagen, a mechanism that allows the skin to take back its youthfulness.
The results of decreasing wrinkles
POLA publicly put out a 12-week data regarding the use of the POLA Wrinkle Shot. According to the data on their website, the wrinkles improved from a grade 3.50 to 3.25. In addition, deep wrinkles saw an improvement from a grade 5.75 to 4.75.
Texture
The POLA Wrinkle Shot has a smooth texture similar to a gel cream. Thus it feels light and leaves a refreshing finish (so it's good for oily skin too).
How to use POLA Wrinkle Shot
Use in between serum (lotion) and emulsion. It is well absorbed when the skin is highly mositurised, so it's best after moisturising through lotions or serums.
POLA Wrinkle Shot is recommended for…?
Anyone who has skin concerns or anyone with sensitive skin. When our skin troubles start to appear or when sensitive skin start to have a reaction, it's likely that the neutrophil elastase enzyme is active.
As we shared earlier, the Niruwan ingredient helps to control neutrophil elastase, so we can expect the Wrinkle Shot to have an effect on troubled/sensitive/wrinkled skin.
---
SHISEIDO ELIXIR SUPERIEUR Enriched Wrinkle Cream S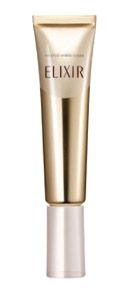 The Shiseido ELIXIR SUPERIEUR Enriched Wrinkle Cream S is cheaper when compared to the POLA Wrinkle Shot, so the entry barrier to try anti-wrinkle quasi drug is lower.
About the ingredient Retinol
The effective ingredient in the Shiseido Wrinkle Cream is pure retinol. Pure retinol is Shiseido's 30-year research outcome which encourages the production of hyaluronic acid in the dermal layer. The skin will then have a longer lifting effect following the increase in the amount of hyaluronic acid.
Decrease in the wrinkles
Shiseido has also released data showing data from 9 weeks' use of the Shiseido Wrinkle Cream. On the official website, Shiseido showed an improvement of wrinkles from a grade of 4.75 to 4.0~4.5. Similar to POLA, the results proved positive for wrinkles between grades 3~5.
The texture
The Shiseido Wrinkle Cream feels like a cream full of thick richness, leaving a moist feel after use. This is especially great for the skin around the eyes that dry easily. However, users with oily skin might find it unpleasant to use.
How to use Shiseido ELIXIR SUPERIEUR Enriched Wrinkle Cream S
To use after applying emulsion and creams (which means it's the last step in skincare). Furthermore, retinol tends to stimulate the skin when exposed to UV rays, so be sure to apply sunscreens when used in the morning.
Shiseido ELIXIR SUPERIEUR Enriched Wrinkle Cream S is recommended for…?
1) Anyone who is concerned about skin dryness. The lack of hyaluronic acid one of the reasons that lead to skin dryness. Shiseido's Wrinkle Cream is worth the value for users with dry skin, and users who are using products containing hyaluronic acid.
2) Anyone who has hard skin. Retinol works on the surface of the skin and encourages its turnover. The Shiseido Wrinkle Cream is then suitable for users whose skin has turned hard and stiff.
---
Anti-wrinkle Quasi Drugs: the product of sweat and tears
The effective ingredients in both products are different. Subsequently, skin type and personal goal are different. We hope this article helps you understand these two anti-wrinkle quasi drugs better, and you'd know which one to choose for yourself ♪
Moreover, with the introduction of these two items, we can expect to see more anti-wrinkle quasi drugs to be introduced into the market from next year onwards! Wonect shall be paying close attention, and make more introductions in the future!
---